In order to start and increase the efficiency of an air compressor's motor, capacitors are required.
To start a capacitor, you'll need to start capacitors. For one or two seconds, it is linked to the circuit. The start capacitor can be removed after the motor has been started without compromising the compressor's performance.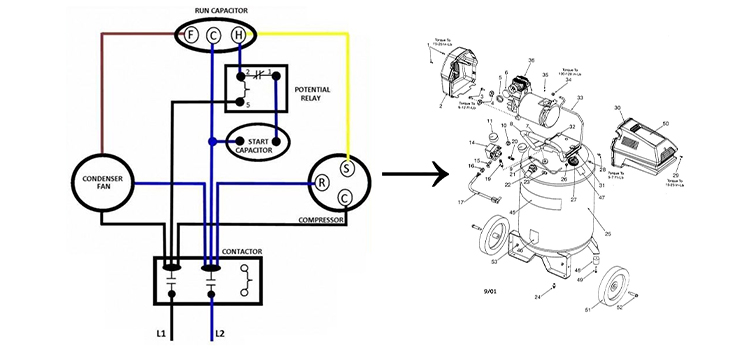 In order to boost the efficiency of a compressor's motor, a run capacitor is utilized. To produce a spinning magnetic field, an electrical capacitor changes the current to one or more windings of a single-phase alternating-current induction motor.
Craftsman Air Compressor Capacitor Wiring Diagram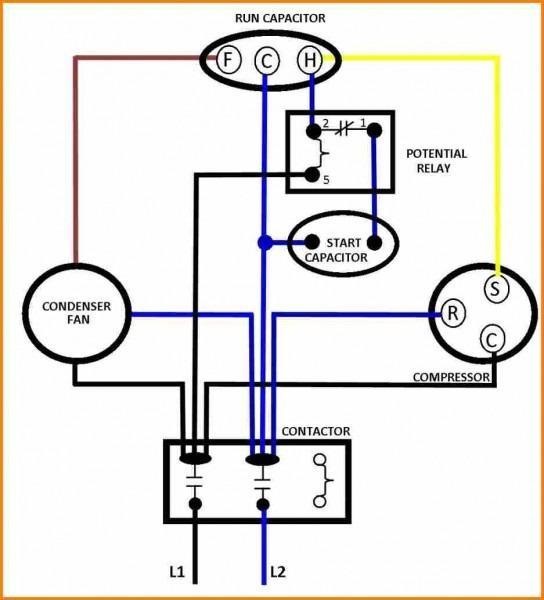 Fig: Craftsman air compressor capacitor wiring diagram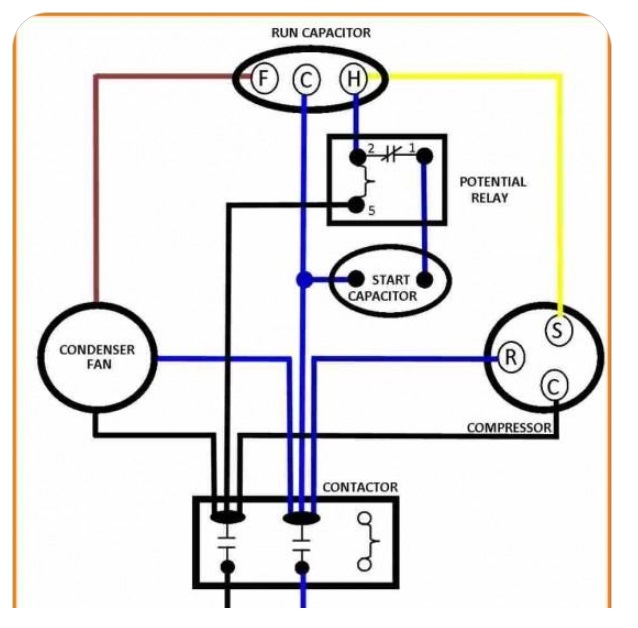 The capacitor is designed for use in Craftsman air compressors. This part is a complete capacitor assembly in a plastic housing with metal connectors, and it is used to provide an initial electrical charge to start the motor.
Where Do the Wires Go on a Capacitor
The polarity of a normal two-terminal motor start or run capacitor is unaffected. It makes no difference which wire connects to which terminal. If there are three terminals, it is critical to know which wire goes where.
Connect the "Common" wire from the start capacitor relay, commonly the black wire, to the base terminal on the load end of the unit's contactor. This contactor terminal is linked to the wires attached to the motor's common terminal, which is labeled "C" or "COM" on the wiring diagram.
How Do the Wires Go on a Capacitor
It makes no difference if a capacitor (designed for that circuit) is connected backward in an AC circuit. Capacitors Electrolytic Although not all capacitors are polarized, when they are, it is critical not to combine their polarities.
What Are the Positive and Negative Terminals on a Capacitor
Positive and negative sides exist in electrolytic capacitors. Look for a broad stripe or a negative sign (or both) on one side of the capacitor to determine which is which. The negative lead is the one closest to the stripe or minus sign, while the positive lead is the one that is unmarked.
What Color Do Wires Go on a Capacitor
The compressor terminals are as follows: One leg of power is represented by Common(C). Run(R) runs to the other side. Start(S) is connected to the HERM terminal of a capacitor, with the opposite side of the capacitor (C) feeding R.
Frequently Asked Questions
What happens if you put a capacitor backward?
Reverse polarity voltages, as well as voltages or ripple currents that are larger than specified, can ruin the dielectric and the capacitor. If you install a polarized capacitor wrong, it whistles and then explodes.
Conclusion
The start capacitor and the run capacitor are the two major capacitors in a compressor. A start capacitor is only required to start the compressor, but a run capacitor improves the motor's running efficiency. Proper wiring is required for these capacitors to perform properly. Correct wiring ensures precise performance.