Welcome to
Circuits Gallery
Project Submission Hub
We are pleased to invite experts in Electrical & Electronic Engineering (EEE) from around the world to submit their innovative projects and insights. This platform aims to connect thought leaders and innovators in EEE and to inspire and educate our growing community.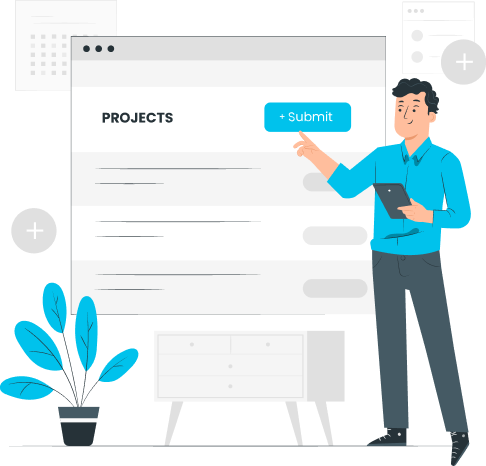 Submission Guidelines:
Here are our submission guidelines read out carefully before submission.
Skills and Experiences
Submitters should have substantial knowledge or experience in EEE.
Submissions are welcome from individuals, teams, students, or professionals.
Content Guidelines:
Projects must be original and unpublished elsewhere.
Submissions should be well-researched, accurate, and reflect sound engineering principles.
Content must be written in clear and concise English, with proper grammar and spelling.
Submission Format:
Include a concise and descriptive title.
Provide an abstract summarizing the project's goals, methods, and results (max. 300 words).
Full project documentation should be submitted, including objectives, methodology, results, and conclusion.
Diagrams, schematics, code snippets, and photographs should be clear and properly labeled.
Include a list of materials and resources used and any necessary safety precautions.
The content format includes doc or docx
Review Process:
All submissions will be reviewed by our expert panel.
Feedback and the decision will be communicated via email within 5 working days.
Selected projects will be published on our blog with proper attribution to the author(s).
Rights & Permissions:
By submitting, authors grant CircuitsGallery the right to publish, distribute, and promote the submitted content.
Authors retain the copyright to their work and are free to share their published projects.
Privacy:
Personal information provided during submission will be used exclusively for communication regarding the submission and will not be shared with third parties.
For any queries or additional information, please contact us