You shouldn't. Many electrical gadgets have extremely delicate constructions that cannot withstand even a very little voltage that is higher than what is recommended. Such as most of the time, a 9V guitar pedal cannot be powered by a 12V adaptor. A pedal made to handle only 9V can be entirely destroyed if a 12V adaptor is used on it.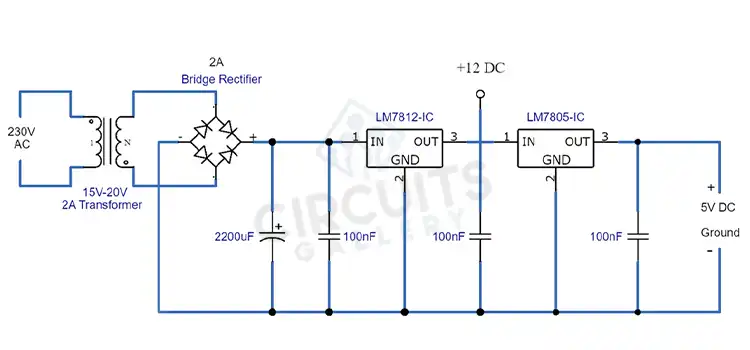 Can I Use a 12V Power Supply on a 9V
Using a higher-rated power supply on a device is hazardous. It can damage the functionality of the device in a blink. It is never suggested to do so. Thus a 12V power supply is not compatible with a 9V.
What Happens if I Use a 12V Adapter on a 9V Router
You shouldn't be able to make your 9V router operate with the 12V adapter under typical circumstances. This is due to the fact that the 9V router is simply unable to handle the 12V power that the adapter will supply. Overheating can destroy the router.
Circuit calculations show that a 12V router can only supply a little quantity of electricity, which will never be enough to power the router. Furthermore, around 78% of the entire electric energy will be transformed into heat.
The fuse will burn as a result of this heat. The 12 Volt UPS will cause an overvoltage, which will permanently harm the 9 Volt router because it is designed to operate on 9 Volts only.
Can I Use 12V Adapter for 9V Modem?
The majority of the responses just take into account that the battery will produce 12V and the modem needs 9V. It is assumed that the modem requires DC power regardless of whether it actually requires an AC one. The internal rectification in many older modems, which frequently used an AC transformer, allowed it to convert AC to DC.
It is heard that using a 12V DC power source for a 9V AC modem in that specific situation is acceptable. Exercise caution, though, as it's better to be safe than to risk it only once. It also depends on the precise modem's schematics. It could burn if the internal circuitry relies on 5V and is generated from 9V using a basic 7805 stabilizer.
By using the incorrect power adaptor, one of my colleagues burned his router. It will function properly if internal circuits use pulse step-down converters like the LM2596 unless inexpensive 10V capabilities are used. There is a lottery in the final scenario.
Can I Use 12V 1A for 9V 0.6 A
The fundamental guidelines you should adhere to when pairing adapters to devices are that the voltage must coincide, and the current rating on the adapter must be equal to or greater than required, for instance, if the previous one used 9V 600mA, the new one can be 9V 1000mA, the polarity of the plug must match, etc.
As 12V is much greater than the required one, it's never suggested. The current rating is not the primary concern here if the voltage doesn't match. In this case, the device can be burnt or damaged due to overvoltage following overheating.
How Do You Convert 12V to 9V
There are different ways to convert 12V to 9V. Some of them are listed below.
LM317 12V to 9V Converter
With the adaptable IC LM317 linear voltage regulator, a 12v to 9v dc converter can be created. With the right heatsink, it can be used for circuits with medium to high current (1 to 1.5 amps+).
The LM317 is typically found in circuits with variable power supplies that provide controlled voltage (1.25 to 37V) when the voltage on pin number 1 is changed. Here, LM317 and a voltage divider circuit produce a fixed output voltage of 9 volts.
12V to 9V Converter Using Resistors
Two resistors connected in series with the circuit will lower a 12V circuit to a 9V circuit. To figure out how much total resistance is required, divide the two voltages (12V – 9V = 3V). If you're using multiple resistors, divide that number by the total required output voltage (9V) to get a ratio of 1:3, which indicates that the second resistor in the series needs to have three times as many ohms as the first.
Conclusion
Electrical gadgets are quite sensitive in terms of voltage. The wrong rating can immediately destroy a worthy device. A higher current rate may not cause concerning problems but a higher voltage supply is not recommended since overvoltage often results in heat and damage to the gadget.