Use diode 1N5400 or 1N5402 up to 1N4008 for 12V. All these diodes are rated for a 3 Amp rating. Diodes for such currents can have a significant voltage drop.
The voltage drop in a tiny silicon diode working at its rated currents is approximately 0.6 to 0.7 volts. Other diode types have varying values—Schottky diodes can be rated at 0.2 V, germanium diodes at 0.25 to 0.3 V, and red or blue light-emitting diodes (LEDs) at 1.4 V and 4.0 V, respectively.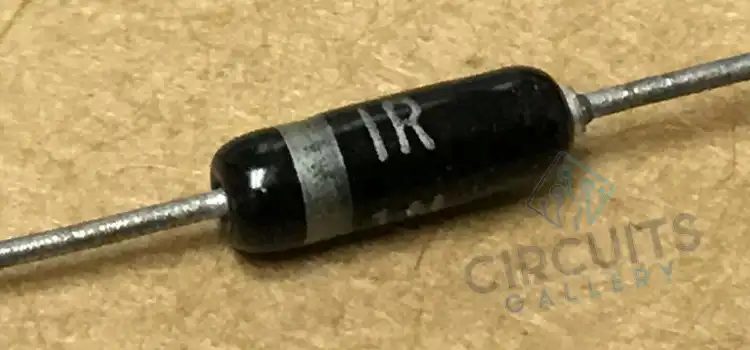 Choosing the Right Diode for a 12V System
A Schottky diode is a metal-semiconductor diode with a low forward voltage drop and a high switching speed. This could be used for a 12V drop.
Schottky diodes are made of a metal electrode bonded to an N-type semiconductor. Because they are built with a metal compound on one side of their junction and doped silicon on the other, Schottky diodes have no depletion layer and are classified as unipolar devices, as opposed to bipolar PN-junction diodes.
How Do I Stop 12V Backfeed
To prevent backfeed, you'll need the Roadmaster Single Park Light Diode part RM-690. To install the diode, disconnect the deep cycle battery's 12 volts hot lead between the battery and the 7-way connector. The diode must be mounted on the trailer. A set of instructions should be included with the package.
A diode is a device that is used to prevent the reverse flow of current in an electrical circuit. As a result, a diode will prohibit backfeed from the trailer's battery to your vehicle. Part # RM-790 offers a dual in, single out capability that is commonly used on taillights with multiple power sources.
What Is 1n4001 Diode Used For
The 1N4001 diode is part of the 1N400x diode class, which is widely used in domestic electrical products. It, like a typical diode, permits current to travel only in one direction, from the anode terminal to the cathode terminal. It is a general-purpose rectifier diode that is used for rectification.
The 1N4001 Diode has the following applications:
These are employed in the prevention of reverse polarity.
Full-wave and half-wave rectifiers use it.
Typically found in current flow regulators.
Can be utilized as a safety device.
Used in battery chargers, power supply circuits, and other electrical devices for rectification.
Used to prevent current, spikes in voltage, boost voltage, block undesirable incoming voltage, and so on.
Voltage doublers use this.
Typically seen in adapter circuits.
How Do I Choose a Diode
Various varieties of diodes share the same basic structure of a p-type material region meeting an n-type material area. The different types are optimized to produce distinct properties. These properties can be employed in a number of ways in many electronic circuit designs.
The factors to consider while choosing a diode are given below:
Reverse Voltage: Choose a value that is more than the highest possible reverse voltage seen across the device (when the diode is turned off).
Forward Current: Set to be greater than the maximum potential current perceived flowing through the device (when the diode is turned on).
Forward Voltage: Determine if the modest voltage drop in the forward direction must be at or below a specific value (when the diode is turned on).
Peak Inverse Voltage: The rectifier diodes must be able to tolerate the peak inverse voltage applied across them. When a capacitor smooths the output, the voltage value is the peak of the input waveform, which is √2 times the RMS voltage.
Conclusion
A Zener diode functions in the forward direction like any other diode. But when voltage is applied in the reverse direction, it accomplishes something very beneficial. It begins to conduct at a set reverse voltage. In other words, if you apply 12V across the diode (for a 12V Zener), it will begin to conduct electricity.