When an amplifier hits high bass notes or loud playback, the system draws more power than usual and causes circuit overload. This power shortage creates problems such as fluctuation and dimming car lights, excessive drains of batteries, distorted sounds, poor bass and sound quality, etc. Capacitor solves these issues.
Capacitor provides energy when the system requires extra power and prevents the circuit from overloading and gives a smooth and consistent bass. The thumb rule of choosing a capacitor is to put 1 farad of capacitance for every 1000 watts of power. Therefore, a capacitor of 2 farads should work fine for a 2000-watt amp system.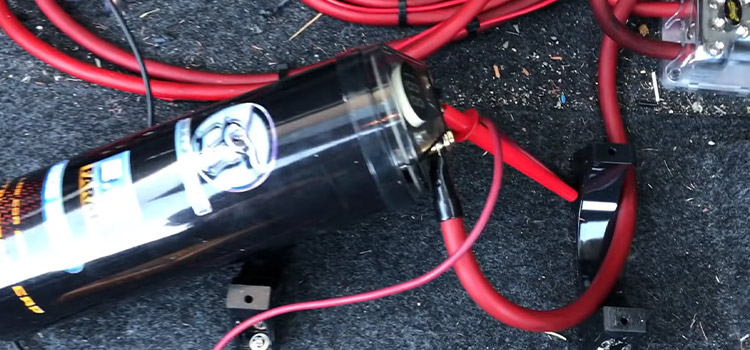 How to Choose the Right Capacitor for a 2000 Watt Amplifier
Before selecting the suitable capacitor for your amp, let's discuss a few basic things.
What Is a Capacitor
A capacitor is an electronic component that stores electrical charge in an electric field temporarily and discharges the stored charge to the electric system when an element draws extra power. Capacitors have many uses in electronics, such as charge storage, digital memory, signal processing and filtering, motor starters, etc.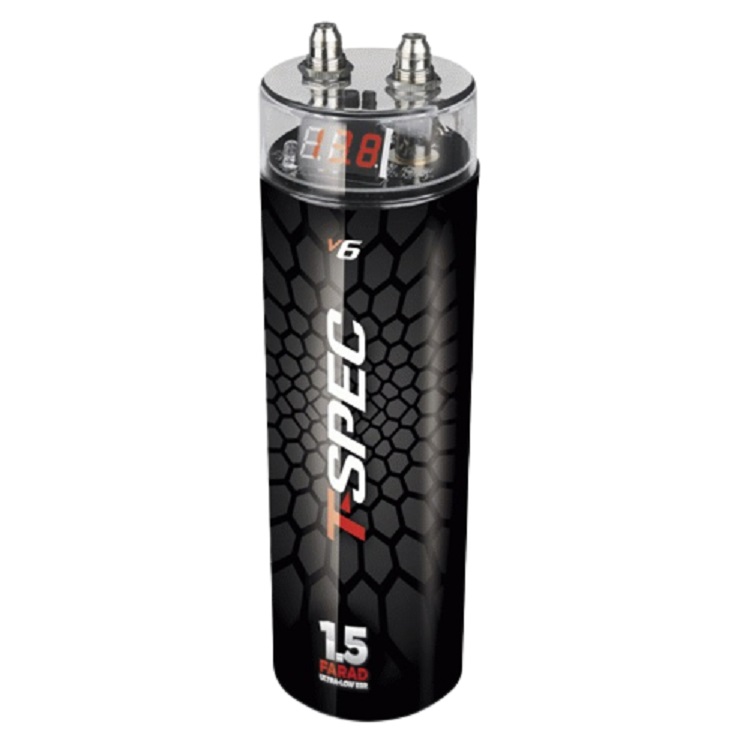 A 1.5 Farad Digital Capacitor
How Does a Capacitor Work
A capacitor can be discharged and recharged within a very short time. It stores electric charge in it. When the circuit elements require extra power, capacitor supplies that temporarily preserved energy to fill the power shortage. After the power gap is filled, the capacitor is again recharged and this process continues.
However, capacitor does not supply energy restlessly. It only adds power to the system when the circuit is lacking and requires extra energy. Capacitor acts as a buffer between the alternator and amplifier and prevents car battery from getting overloaded. Thus, audio runs smoothly and lights don't dim due to voltage lacking.
What Size Capacitor Do I Need for My Amp
Since capacitor plays a vital role in an electrical system, you need to pick the right size capacitor for your amp. According to the thumb rule, for every 1000 watts RMS of total system power, a capacitor of 1 Farad capacitance is required. However, this rule is not applicable to every condition.
If someone uses a capacitor of higher capacitance than required, it won't be a problem except for the excessive cost. However, this value is different for multi-amp systems and supercapacitors (or ultra-capacitors) as they draw more current.
Capacitor Selection Chart
Single Amp Systems
Power RMS
Capacitor
Up to 500 watts
0.5 Farad
Up to 1000 watts
1.0 Farad
Up to 2000 watts
2.0 Farad
Up to 3000 watts
3.0 Farad
What Size Capacitor Do I Need for 2500 Watt Amp
The general rule is to put 1.0 farad capacitance per 1000 watts RMS of total system power. So, a capacitor of 2.5 farad capacitance should work perfectly for a 2500 watts amp audio system.
Do You Need a Capacitor for a 2000 Watt Amp
Capacitor is an accessory that improves electrical system. It only supplies energy when a system lacks power and improves the electric system. If an amplifier draws excessive power, capacitor provides that extra power and makes sure a consistent flow. Therefore, a 2-farad capacitor for a 2000-watt amp would be a good fit.
However, capacitors do not enhance audio quality. Some experts believe that capacitors do not bring any real benefit to an audio system. So, it can be a waste of money. However, to prevent your car light from dimming and get a consistent bass you should use a capacitor of suitable size for your amp.
Will a Capacitor Help My Amp?
Stereo capacitors prevent car lights from dimming when the amplifier plays and hits high bass notes. If a capacitor of a suitable size is connected to the car's audio system, it will ensure a stable bass and prevent sound from deteriorating. However, this problem can also be fixed easily by adding a high output alternator or battery.
Conclusion
Capacitors improve the performance of an audio system and prevent some additional problems such as dimming lights, excessive battery drain, limited bass, etc. It is used as an intermediate power supplier in a system. To get a quality performance, find a suitable size capacitor for your amp as discussed above.