What Size Romex for 15 Amp Circuit | Importance of Romex Size
Romex is the brand name for a non-metallic sheathed electrical conductor. The conductors are often used in residential branch wiring. It's necessary to use the perfect size wire for respective circuits. This is because the circuit could overheat and Romex could melt down if used thinner ones compared to the current flow of the circuit.
For a 15 amp circuit, the required minimum size of Romex will be 14 gauge(At 75°C). It could be up to 12 gauge. Now let's get to know more about the topic.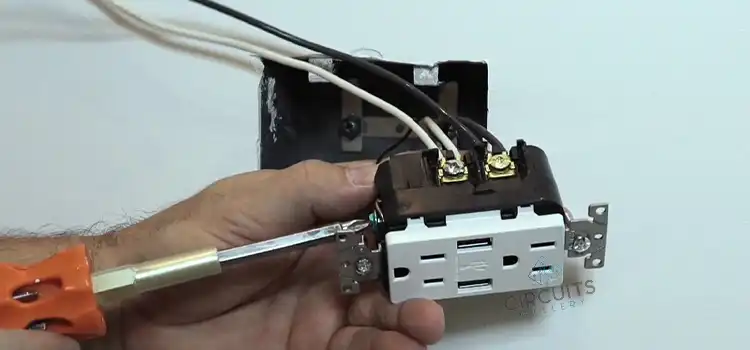 Why Is It Important to Choose the Right Size Romex for a 15 Amp Circuit
Using the incorrect-sized Romex causes heat resistance, which can soon become a fire hazard. Notably, each cable is intended to accommodate a specified level of voltage that is optimal for a specific purpose. If you utilize an incorrectly sized wire, the huge levels of flowing electricity may cause it to melt.
The larger the electrical cables must be to avoid excess heat that can cause fires, the greater the amperage rating of the circuit. Several factors influence circuit size, as indicated by amperage, including the expected load on the circuit, the number of outlets or light fixtures, and the length of the circuit.
How Do We Determine the Correct Size Romex to Be Used for a 15 Amp Circuit
To determine the correct size Romex perform the following steps:
To figure out how much Romex you'll need, measure the length of each circuit and multiply it by the number of circuits. Then divide that figure by the length of Romex required to complete each circuit.
If a circuit is 30 feet long and you require 10 circuits, you would multiply 30 x 10 = 300 linear feet.
Finally, total all these linear feet to determine how much Romex wiring you require.
Keep in mind that the size of your wire should be determined by the amperage rating and number of conductors. Follow the National Electrical Code (NEC) requirements.
FAQs – Frequently Asked Questions and Answers
Can I Use a Larger Size Romex for a 15 Amp Circuit?
Yes, it is absolutely fine to use a larger size Romex for a 15 amp circuit. What's dangerous is using a smaller-sized Romex.
What Tools and Equipment Do I Need for Working With Romex Cable?
You need the following tools and equipment for working with Romex cable:
Cable poles
Connectors
Crimping and pulling tools
Heat and staple guns
Labels
Polishing discs
Welders
Wire brush
Wire cutters or strippers
Wire feeders
Is It Safe to Splice or Join Romex Cables Together?
Always utilize a junction box to store all spliced wires when splicing wires. By confining any sparks that occur during a short circuit, junction boxes protect against electrocution and fires. Connect the junction box to a wall stud or ceiling joist in a location that will not put undue strain on the wire.
Conclusion
Romex wiring is considered safe to use, however, there are some precautions to take when installing it. Romex's sheathing is 19 mils thick and manufactured of durable polyvinyl chloride (PVC) thermoplastic.  When installing Romex in your 15 amp circuit, it is critical to follow the National Electrical Codes.
Subscribe

to our newsletter

& plug into

the world of circuits