Light Switch Trips Breaker When Turned Off | Causes and Solutions
Light switch tripping breakers even when turned off might be one of the irritating problems to deal with while working on electrical issues. Even though it is not a common occurrence, it does occur, especially in older construction residencies.
In this informative article, we will dive into the root causes of this issue and provide practical solutions to resolve it.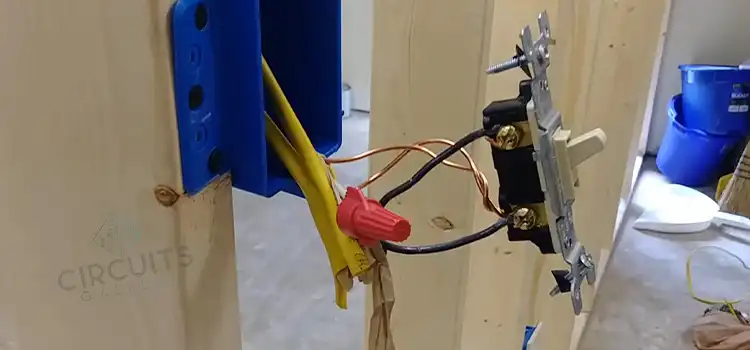 Why Does Your Light Switch Trip the Breaker When Turned Off?
Figure: Tripped Breaker
There might be several reasons behind this dilemma, such as faulty wiring, defective switches, or the circuit being overloaded when the light is turned on.
Faulty Wiring
Faulty components and wiring are one of the primary causes behind this problem. If there is a fault in the wiring that results in a short circuit, it will cause the breaker to trip for safety reasons.
Consult a qualified electrician to inspect and repair this issue. If you're not confident enough, you should not engage in tinkering with electrical wiring, which may lead to a disaster.
Defective Switch
The problem may lie in the switch itself. If the switch is old, broken, or malfunctioning, it may cause abnormalities when turned off.
If you detect any faulty switch, immediately replace the faulty switch with a new one. However, make sure the new switch is compatible with your electrical system and installed correctly.
Loose Connections
Loose electrical connections often result in breaker tripping. Improper and faulty connections can become loose due to a long time usage causing wear, tear or improper installation.
Proper maintenance and inspection of all the connections are necessary to avoid loose connections. If any loose connections are discovered, tighten and ensure they are properly secured.
Overloaded Circuit
If a circuit contains too many electrical devices, it draws more current than it can handle. The breaker can trip even when a switch is turned off.
If your electrical circuit is not distributing current properly, reconfigure and reduce the number of loads if needed.
Breaker Malfunction
There might be cases where the breaker is faulty, leading to unintentional trips.
Replace the breaker with a new one if you find that the breaker is faulty.
To Conclude
Whenever you're dealing with electrical issues, safety should be the top priority. Under any circumstances, do not troubleshoot or repair any electrical circuit if you're unsure about the problem. Make sure to check if the runner creates a short circuit to the neutral or ground wire. Consult a qualified electrician in case you're skeptical about the solution.
Subscribe

to our newsletter

& plug into

the world of circuits