Usually, glass is a poor conductor of electricity. Compared to metals, glass is also a poor conductor of thermal heat. However, glass can act as an electric conductor when heated to higher temperatures ( at about 1500 K). Liquid soda-lime glass can conduct electricity.
Glass is a transparent amorphous solid. Silica (SiO2) is the base ingredient of glass which is a covalent compound. It has widespread practical, technical, and decorative use. Since glass is a transparent solid and a good insulator, it is used to make light bulbs, x-ray tubes, and many other electronic products.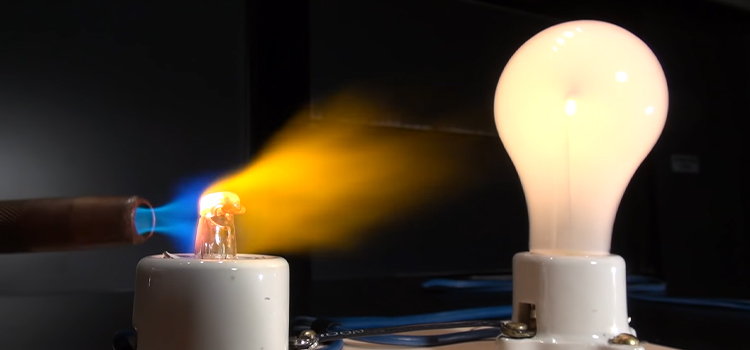 Is Glass Conductive
Glass is a solid and non-crystalline material. It is most often formed by rapid cooling of the molten form of silica. It can also be formed naturally due to excessive heat such as volcanizing. Silica (SiO2) is a covalent compound. Covalent compounds cannot conduct electricity as it lacks free electrons to flow the current.
Basically, a covalent compound is formed between two non-metallic atoms by sharing valence electrons. SiO2 compounds consist of an infinite chain of silicons where each silicon is bonded to four oxygens and each oxygen is bonded to two silicons. Thus, they form a tetrahedral structure that contains no free electrons in it.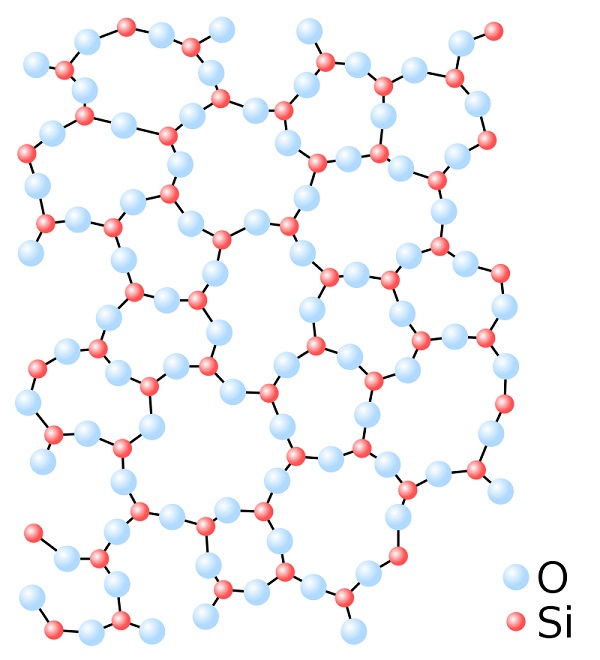 Since glass is mostly made from sand (SiO2), it has a higher electrical resistivity and does not conduct electricity. However, insulating glass becomes conductive when heated to a higher temperature. Oxygen has high electronegativity and holds its valence electrons strongly. So, higher energy is required to free these electrons.
Therefore, when glass is heated to a certain level, the electrons get loose and can pass electricity. Moreover, liquid soda-lime glass has enough free electrons floating around. If sufficient voltage is applied through this molten glass, it will flow electricity. The hotter it gets, the more conductive it becomes.
Why Glass Is Not a Conductor of Electricity
Glass is a hard and fragile material. Generally, it consists of sand (SiO2), Soda ash (Na2CO3), dolomite (MgCO3), calcium carbonate (CaCO3), etc. Silica is the main element of glass. SiO2 contains an oxygen atom that is highly electronegative. So, the valence electrons are very firmly bound to its shell.
Therefore, it does not possess any free electrons. It requires lots of energy to free the valence electrons to flow electricity which is not possible at room temperature. However, if it gets enough heat, it may conduct electricity.
The conductivity of glass can also be described with band theory. If the gap between the conduction band and the valence band of material is nearly zero, it will conduct electricity. For glass, this gap is huge. The valence band is full and no electrons can move freely. Therefore, glass is not a conductor of electricity.
Does Glass Have Good Conductivity
In its normal state, glass is a poor conductor of both electricity and heat. Electricity is caused by the flow of free electrons. Glass, however, does not possess enough free electrons to flow the electricity. The electrons of the valence shells are tightly bound to the nucleus of the atom. Therefore, they cannot move freely.
Since glass is an insulator, it is widely used in electronics. The conductivity of glass varies due to the change in temperatures. Conductivity is the measure of the ability to transfer heat and electricity of a material. Heat and current are transmitted through the movement or vibrations of the free electrons.
Glass has a resistivity of about 1014 Ωm. Resistivity is the per unit length resistance of a cross-section area of a material. Whereas, the resistivity of conductive metals such as silver, copper, gold are respectably 1.59×10-8 Ωm, 16.9×10-8 Ωm, and 24.4×10-8 Ωm. As you can see, glass is highly resistive. So, glass is not conductive.
What Is the Electrical Conductivity of Glass
Glass has a very low electrical conductivity. At room temperature, it acts as a great insulator. The electrical conductivity of a material depends on many things such as its structure, temperature, free-electron presence in it, etc. It is measured in sigma (ohm–1 m–1). The higher this value gets, the more conductive that element becomes.
The conductivity of glass is about 10−11 to 10−15 ohm–1 m–1 which is pretty low compared to conductive materials. Conductive materials have a conductivity of about 104 to 107 ohm–1 m–1. Hence, glass is clearly not a conductor of electricity.
Can Glass Become a Conductor
Although glass is an insulator, at some point it can act as a conductor. The reason why glass is not conductive is the lack of free electrons in it. Glass is formed from silica which is a covalent compound. The electrons are so firmly bound to the nucleus that they cannot move freely which makes glass an insulator.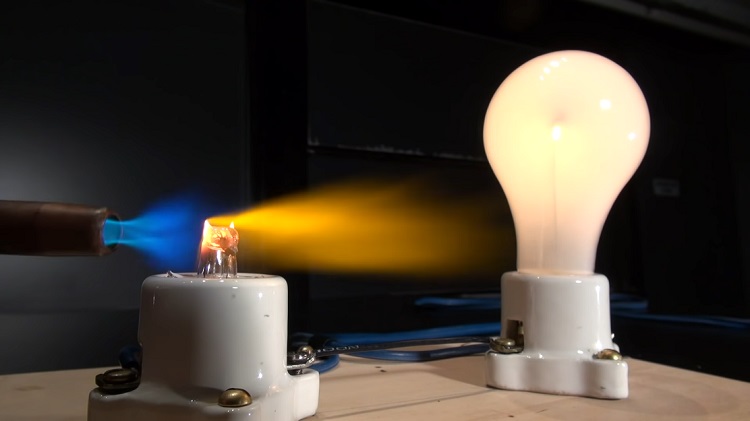 However, molten glass can be a good conductor of electricity. The bonds in glass are relatively weak. If you heat a glass sufficiently, the bonds will break. As a result, ions will be set free and be able to conduct electricity. Glass completely melts at approximately 1000 to 1600 degrees Celsius depending on its type.
Silica (SiO2) is formed by oxygen and silicon. Oxygen has a high electronegativity which bounds electrons to the nucleus very tightly. If you provide lots of energy through heat, it won't be able to hold the electrons so strictly. Thus, electricity will flow through molten glass.
Is Glass a Semiconductor
A semiconductor has an electric conductive value between a conductor and an insulator. Silicon, germanium, and gallium arsenide are the most common example of semiconductors. Based on doping, the semiconductor has two types: n-type and p-type. Usually, the conductivity range of a semiconductor is 10-6 to 104 ohm-1 m–1.
Glass is not a semiconductor. It is an insulator. Glass has a conductivity value of about 10−11 to 10−15 ohm–1 m–1. According to the band theory of conductivity, the energy gap between valence and conduction bands is smaller in a semiconductor. So, they contain few free electrons and can conduct a little electricity.
In the glass, the energy gap between valence and conduction bands is huge which is similar to an insulator. Therefore, glass is not a semiconductor.
Frequently Asked Questions
Is Glass a Better Insulator Than Plastic?
No, plastic is a better insulator than glass. The resistivity of plastic is about 1015 Ω-m to 1019 Ω-m which is way much bigger than that of glass. Besides, plastic is 5 to 10 times lower thermally conductive than glass.
Conclusion
Glass is a transparent amorphous solid. It is very brittle and fragile. Glass has a higher resistivity and low thermal conductivity. Hence, it is an insulator. However, if heated sufficiently, glass can become a conductor of electricity.