No, nail polish isn't a conductor of electricity. The base of nail polish is a solvent, mostly acetate, which is a non-polar material. Non-polar materials are very weak conductors and they demotivate the flow of current through them. Hence, nail polish isn't conductive. Nail polish is flammable though.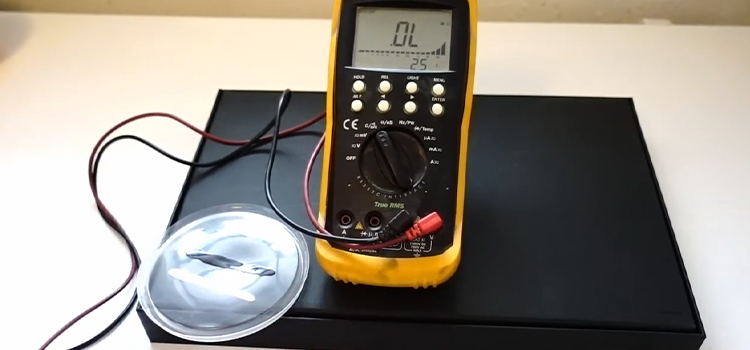 The conductivity of a material is its ability to allow the flow of electron/current through the material. Mostly, polar materials and materials with very low resistances are good conductors of electricity. As nail polish is non-conductive, you can use it to insulate something.
Is Nail Polish Conductive
A nail polish can't work as a conductor if it is plain and not flecked. The primary ingredient of nail polish is nitrocellulose and its base is acetone. Acetone is a non-polar material. This means, there isn't any separation of charges in the molecules of acetone in its pure form as well as when it's dissolved into a solution.
As a result, no positive or negative poles are formed in the solution of acetone and there are no free electrons in the solution. The absence of free electrons is the reason why a non-polar compound isn't conductive.
Ingredients of Nail Polish
Nail polish is a homogeneous mixture of film-forming agents, resins, solvents, and coloring agents. Nitrocellulose is a polymer that is used as the film-forming agent and ethyl acetate, butyl acetate, or alcohols as solvents in nail polishes. The formula of ethyl acetate is C6H12O2. The formula of nitrocellulose is C6H7O2(OH)3.
Checking the Non-Conductivity of Nail Polish
To check the non-conductivity of nail polishes, you'll need a multimeter, a battery, and a metal plate. Then perform the following steps:
Step-1: Connect the battery with the metal plate so that current flows through it. Take two nail polishes of different colors and one that's transparent to check their conductivity.
Step-2: Now make three lines on the metal plate with the nail polishes and let them dry.
Step-3: Once dried, take the multimeter and hold two of its chords at two ends of the line made with the clear/transparent nail polish. Now measure the current flowing through the line and also measure its resistance.
You'll see that no current is flowing through the line that's made with nail polish and the resistance of the line is very high. The same will happen for the other two lines. This proves that nail polishes are very good insulating materials. The figure below illustrates the process.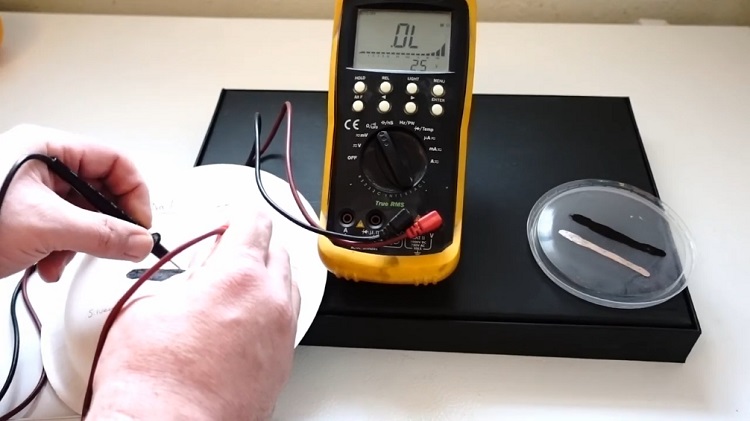 Is Nail Polish OK in Heat
Nail polish is very risky when it comes to getting in contact with heat. The nitrocellulose present in nail polishes is very flammable and explosive. Nitrocellulose is also used to make bombs. Nitrocellulose is the reason why nail polishes are highly flammable and these must be kept away from heat.
Is Nail Polish Good on Metal
Yes, nail polish protects metal from oxidization and fading its color. Metal oxidizes when the air hits its surface. Nail polish creates a coat on the metal that ensures that the metal isn't coming in contact with the skin or other chemicals present in the air. Thus, preventing it from oxidizing.
Nail polishes could be used on jewelry to resist the contact between skin and the jewelry. As a result, the jewelry won't get either tarnished or fade away.
What Does Nail Polish Do With Metal
Nail polish protects the metal from tarnishing and fading its color. The chemicals, moisture, and other particles of the air react with the metal surface. As a result, the metal tarnishes. If nail polish is used to coat the metal, it'd ensure that the metal isn't coming in contact with air. So, the oxidization process of metals could be terminated if metals are coated with nail polish.
Is Nail Polish Magnetic
Nail polish could react to the magnet as it has some metal particles in it. If you bring a magnet close to your nails after the application of nail polish, the formation takes another look by stretching towards the magnet.
Nail Polish in Waterproofing Electronics
As nail polishes are very good insulators, they can be used to waterproof electronic devices such as small Arduino projects and other small devices. The device should be coated nicely with clear nail polish to make the device non-conductive. But the device shouldn't be that large as nail polish is highly flammable when wet.
The heat production of a large device will be much higher and it'd be risky to coat that device with nail polish to make it non-conductive. In such cases, silicon or potting compound must be used as a substitute for nail polish.
Frequently Asked Questions
Can some nail polishes be conductive?
Yes, recently people have made smartphone nail polishes that are conductive. These are made for people with long nails and people who have the habit of typing and using smartphones with their nails. Indeed such nail polishes are made to conduct static electricity from the skin to the screen of the device.
Conclusion
Nail polishes are homogeneous mixtures of non-polar materials. Non-polar materials aren't conductors either in pure form or when they are dissolved into a solution. Hence, nail polishes are non-conductors of electricity. As nail polishes have non-polar ingredients, these don't dissolve into the water either.