The capacity of salt water to conduct electricity is one of its most intriguing properties. Solid sodium chloride (NaCl, or table salt) is an insulator and does not conduct electricity. When sodium NaCl is introduced into water, the mutual attraction of sodium (Na) and chlorine (Cl) for water molecules results in their bond breakage and creates ions.
NaCl(s) = Na+(aq) + Cl–(aq)
That is, they dissolve and form charged atoms or molecules. If a voltage potential is supplied, these electrically charged ions will conduct electricity (electric field). In short, salt water is conductive.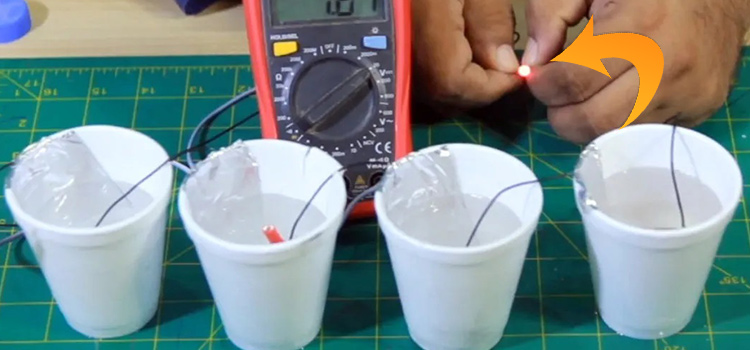 Is Salt Water Conductive
We need to understand what electricity is to comprehend why salt water conducts electricity. In simple words, electricity is a constant flow of electrically charged particles or electrons through a medium. Some conductors, such as copper, allow electrons to travel freely through the material, carrying the current. The current is passed by molecules (ions) in other conductors, such as salt water.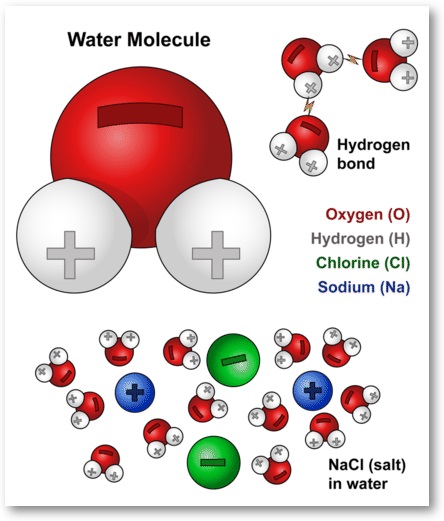 When a covalent compound is added to water, it becomes a poor conductor, but when an ionic compound is added, it becomes highly conductive. Salt (NaCl) is an ionic compound. When salt or sodium chloride (NaCl) is dissolved in water, the salt molecules divide into two parts: a sodium ion and a chlorine ion.
The sodium ion has a positive charge because it is missing one electron. The additional electron in the chlorine ion gives it a negative charge. This division of charge is responsible for electrical conduction.
Is saltwater more conductive than water?
Pure water is a very good insulator and does not conduct electricity. Distilled water and deionized water are examples of "pure" water, albeit even these types of water can include ions. We rarely come across pure water in our daily life.
When water starts dissolving items around it, it loses its insulating properties. Salts are ionic substances made up of cations (positively charged ions) and anions (negatively charged ions). These ions cancel each other out in solution, resulting in an electrically neutral solution (without a net charge). A salt water solution can conduct electricity even if there are only a few ions in it.
In an experiment, salt water and pure water were poured into two beakers. The resistance of both liquids was measured by an ohmmeter. The saltwater gave a reading of 80,000 ohms of resistance while the reading of pure water was 900,000 ohms. So, salt water is more conductive than pure water.
Interestingly, water can become an efficient conductor of electricity if it contains large amounts of ions and solutes.
Does salt conduct electricity
No, salt doesn't conduct electricity.
A substance needs to have charged particles, like ions and electrons that are free to travel through it to conduct electricity. Ionic compounds like sodium chloride (NaCl) have their ions set in place in the solid state, so they can't move. As a result, solid ionic compounds can't conduct electricity. Ions in ionic compounds are free to move in the molten state, hence molten sodium chloride can conduct electricity.
What is the Conductivity of Salt Water
The ability of water to conduct an electrical current is measured by its conductivity. The conductivity of salt water is high when all dissolved molecules react to form ions and it becomes low when only a percentage of the dissolved molecules ionize.
Temperature also has an impact on conductivity: the warmer the salt water, the higher the conductivity. As a result, conductivity is measured at a temperature of 25 degrees Celsius (25 C).
Is Salt Water A Bad Conductor
Since salt water is an electrolyte solution, it is a good conductor of electricity. Electrolytes are substances that can conduct electric currents, such as salts, acids, and hydroxides.
An ideal example of salt water is seawater. There are a lot of dissociated ions in seawater. The cations and anions in this seawater electrolyte solution migrate to the opposing electrode and conduct electricity. As a result, salt water is a good conductor of electricity rather than a bad conductor.
Conclusion
When salt is added to water, the water molecules separate the sodium and chlorine ions, allowing them to float freely and increase conductivity. These ions are responsible for carrying electricity through water in the form of an electric current. In a nutshell, saltwater (water + sodium chloride) is conductive.