How Many Watts Can A 200 Amp Panel Handle [Answered]
Electrical panels are the nerve center of your home's electrical system. They distribute electricity to various circuits, ensuring a safe and efficient supply to power your lights, appliances, and devices. To understand how many watts a 200 amp panel can handle, we need to delve into the basics of electrical panels.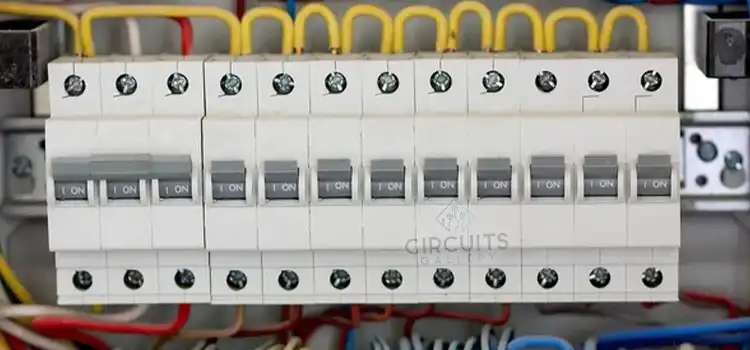 A Closer Look at 200 Amp Panels
A 200 amp panel, also known as a 200 amp service, is a common electrical panel size in residential settings. It refers to the panel's amperage capacity, indicating the maximum amount of current it can handle. Amps, short for amperes, measure the flow of electricity. In comparison, watts indicate the rate at which electrical energy is used.
Residential vs. Commercial Panels
Residential 200 amp panels differ from their commercial counterparts. Commercial panels often require higher amperage due to increased power demands. Residential panels, while still robust, are designed to meet the needs of a typical household.
Calculating the Maximum Load
To determine how many watts a 200 amp panel can handle, you can use Ohm's Law. Ohm's Law relates voltage (V), current (I), and resistance (R) in the formula V = I * R. Since most household circuits have a constant voltage (around 120 volts), you can focus on current (amps).
Considering Voltage and Amperage
Power formula, P = VI
= 120*200
=24,000 watts
If we take our 200 amp panel as an example, it can handle 200 amps of current.
Now, multiply this by the standard voltage (120 volts), and you get 24,000 watts or 24 kilowatts. This means a 200 amp panel can safely handle a load of 24,000 watts.
How Many Appliances Can a 200 Amp Panel Support?
To put this in perspective, most common household appliances like refrigerators (100-800 watts), televisions, and light bulbs consume relatively low wattages. However, larger appliances such as electric water heaters (93,000-12,000 watts), stoves (3,000-12,000 watts), and air conditioning units (1,000-5,000 watts) demand more power.
Safety Considerations
Some safety measurements we should keep in mind to stay safe.
Avoiding Overloading Your Panel
It's essential to avoid overloading your electrical panel by distributing your electricity needs evenly among different circuits. If you consistently exceed your panel's capacity, you risk tripping circuit breakers, damaging your appliances, and creating a fire hazard.
The Importance of Proper Wiring
Proper wiring is critical to ensure your electrical panel functions safely. Faulty wiring can lead to overheating, short circuits, and potential fire hazards.
Upgrading Your Electrical Panel
If you notice frequent tripped breakers, flickering lights, or outdated electrical panels, it might be time for an upgrade. Upgrading to a 200 amp panel typically involves a professional electrician replacing the existing panel, ensuring your home can handle higher electrical loads safely.
Frequently Asked Questions (FAQs)
1. How can I reduce electricity consumption to avoid overloading my panel?
You can reduce consumption by using energy-efficient appliances, turning off unused devices, and balancing your electrical load.
2. How do I know if my 200 amp panel is overloaded?
Frequent tripped breakers, flickering lights and unusual buzzing sounds are signs of an overloaded panel.
3. What are the risks of overloading a 200 amp panel?
Overloading can lead to overheating, circuit damage, and even fire hazards, posing serious safety risks.
Conclusion
In conclusion, a 200 amp panel can handle a maximum load of 24,000 watts. Understanding your panel's capacity, monitoring your power consumption, and ensuring proper wiring are essential for a safe and efficient electrical system. If you suspect your panel is inadequate for your needs, consult with a professional electrician for a possible upgrade.
Subscribe

to our newsletter

& plug into

the world of circuits