Does a Range Hood Need a Dedicated Circuit? A Detail Explanation
Safety must be the priority when installing a range hood. Therefore, for maximum safety and functionality, it is always advised that you put your range hood on its own dedicated circuit.
In this article, we will discuss in detail whether a range hood needs a dedicated circuit and what circuits are required for the proper installation. We will also discuss how to know whether you need a dedicated circuit or not.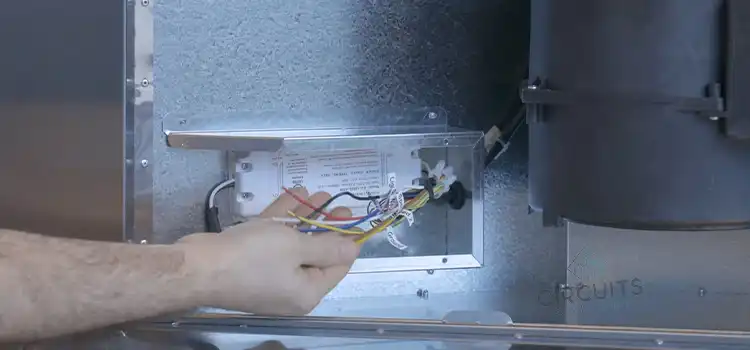 How to Determine If a Range Hood Type Appliance Requires a Dedicated Circuit?
An independent circuit ensures the electrical system operates effectively and safely. Therefore it's critical to understand how much power the range hood uses from your home's small appliance circuit before moving further with this procedure.
For most residential homes, the small appliance circuits are typically rated for 15 amps and can handle most hoods that run on the same circuit as other appliances such as microwaves and dishwashers.
Older stoves and range hoods may require more amperage than modern versions, but they can still function on a single shared circuit. However, if you are unaware of how much power your range hood consumes, you may speak with a certified electrician or appliance repairman in your area.
Should My Range Hood Need A Dedicated Circuit?
Range hood may need a dedicated circuit but a range hood doesn't require an individual circuit. There are various benefits of having a separate circuit for your range hood.
Ensures Safety
A dedicated circuit provides safety for your appliances. It also guarantees that your appliance runs properly and efficiently.
No Electrical Current Division
Connecting the range hood to a separate circuit prevents electrical current from being shared with other appliances such as the cooker or dishwasher. This is especially crucial because if the load on one device gets too big, the breaker will trip, causing an outage in other devices.
Constant Performance
If a range hood is on the same circuit with multiple devices drawing power from it, they may end up competing with each other for energy which could lead to decreased performance. A dedicated circuit keeps performance constant.
Maximum Efficiency
A dedicated circuit for a range hood also helps to maximize efficiency by allowing more electricity to flow directly to the device without having to share it among others.
You can use individual branch circuits. Where a particular set of components are connected. Such as you can use a dedicated circuit for your kitchen components.
What Type Of Circuits Do Range Hoods Need?
In order for range hoods to run properly, they must be wired correctly with the right circuits. When it comes to keeping updated with the National Electrical Code (NEC), it's critical to understand what kind of circuit requirements your range hood requires.
Most range hoods use a 120-volt circuit that runs on 15 or 20 amps and typically doesn't require a dedicated circuit to run. Depending on the size of your range hood, different wattage may also be required.
When wiring your range hood, make sure you have all the correct materials that are up to code standards according to NEC regulations.
People Also Asked
How Much Power Does a Range Hood Need?
Most range hoods pull anywhere from 70 to 150 watts. When used as often as a conventional electric range, the yearly energy consumption of a range hood is only about 25 kWh.
Can a Range Hood and Microwave be On the Same Circuit?
If the cord and plug are connected, then the microwave and range hood can be on the same circuit. If it's a hood, it has to be on an individual circuit if it's cord-and-plug-connected, in case someone installs a microwave someday.
Can You Just Plug a Range Hood?
Just plug the hood into a wall outlet and use an extension cord if necessary. If it did not come with a three-pronged plug or it came with a cut plug, the hood needs to be hardwired.
Conclusion
Having a dedicated circuit is an important safety measure that should be taken into consideration. Not only will it ensure the proper functioning of the appliance, but it also reduces the risk of electrical fires and other hazards. It is best to consult with an electrician to determine whether or not a dedicated circuit is right for you.
Subscribe

to our newsletter

& plug into

the world of circuits