What Is a Meter Socket | Functions and Features 
A meter socket is an outside electrical connection that links a watt-hour meter, also known as an electrical meter, to a dwelling. These are the meters that are placed outside of homes, businesses, and construction sites to measure the quantity of power used so that the supplier knows how much to charge.
A weatherproof meter socket can withstand rain, wind, snow, and other natural forces. The primary distinction between meter sockets is the quantity of amps that may be safely read. They typically range from 100 amps to 320 amps. Now let's get to know more deeply.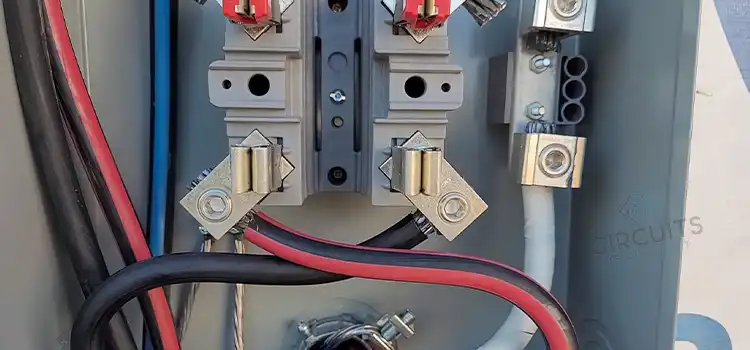 Functions and Features
A meter socket's principal function is to contain the electric utility meter. This meter records your household's electricity usage, allowing the utility company to bill you appropriately. There can be two types of meter sockets depending on their features:
Residential meter sockets
Commercial meter sockets.
Their features are listed below:
| | | |
| --- | --- | --- |
| | Residential Meter Sockets | Commercial Meter Sockets |
| Application | ApartmentsCondominiums Townhomes Strip Malls | Strip Malls Small Office Buildings Light Industrial Parks |
| Compatible power systems | 1-phase 120/240V 3-wire | 1-phase 120/240V 3-wire 3-phase 208Y/120 4-wire 3-phase 240/120 4-wire delta (through 2000A) |
| Main service module | Single-phase disconnects only Plug-in or Bolt-on breakers 10, 22, or 42 KAIC protection Covers lockable for security | Single-phase and three-phase disconnects are available Plug-in or Bolt-on breakers to 1200 amps, Bolted pressure switches to 2000 amps Up to 100 KAIC protection Covers lockable for security |
| Enclosure | Types- Type 1 (indoor) with the right capType 3 (outdoor)Back Plate-Removable for simplified accessMounting-SurfaceSemi-flush (with mounting kit) | Types-Type 1 (indoor) with the right capType 3 (outdoor)Back Plate-Removable for simplified accessMounting-Surface |
Components and Design of a Meter Socket
A basic meter socket includes five components: enclosure, lugs, neutral connections, jaws, and insulating blocks. However, other components are often added to fulfill application requirements. The enclosure consists of a box and a cover made of galvanized steel or aluminum.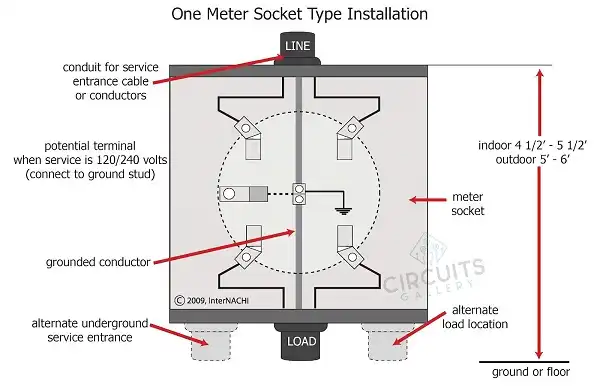 Figure-1: Construction of a meter socket
Meter sockets are made of weather-resistant metals such as aluminum and steel. The sockets are built to endure severe temperatures and salty air while protecting the electrical connections inside. As you might expect, the appropriate material for the work is determined by the climate in which the meter socket will be installed.
FAQs – Frequently Asked Questions and Answers
Can a Meter Socket Be Relocated?
You could be doing some construction work. Alternatively, you may be having difficulty accessing or reading your meter. You can't move your meter for whatever reason. Doing so is prohibited.
What Safety Measures Should I Take With Meter Sockets?
You must keep the following things in mind while working with a meter socket:
Do not let any meter sockets fall.
No meter should be overloaded.
When in doubt, use a high range that will not be overloaded.
If necessary, you can always adjust to a lower range.
Can You Install the Meter Socket by Yourself?
You can save money by installing the meter yourself rather than hiring a professional. It may also provide you with greater control over how much energy you consume and how much you pay for it. Installing your own gas or electricity meters, on the other hand, might be deadly if done incorrectly.
Conclusion
A meter socket is much larger than a standard outlet socket seen in homes and other structures. The input is also distinct from the standard two- or three-hole inputs seen on outlets. This is because meters use different wires, and the input can handle more electricity at once than the smaller outlets.
Subscribe

to our newsletter

& plug into

the world of circuits