The answer is electrical energy. A closed circuit must be present for electrical energy to flow. This is due to the fact that electrons require a clear channel to travel through. The flow of electrons will halt if the circuit is broken.
An energy source that may be utilized to run appliances and gadgets is electricity. It is produced when electrons go through a conductor, like a wire. A closed circuit is necessary for the passage of electricity. A whole channel that enables electrons to go from a source, via a conductor, and back to the source is known as a closed circuit.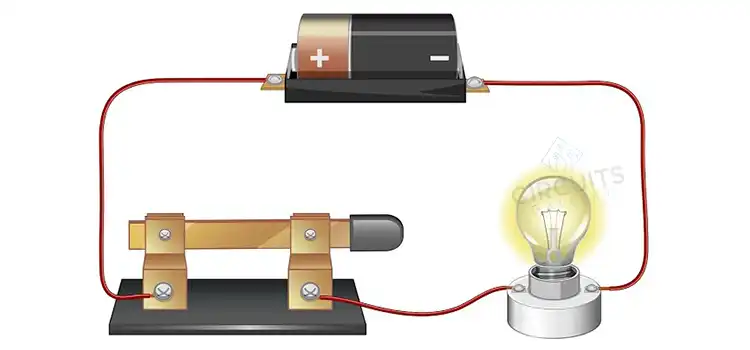 What is a Closed Circuit in Electricity?
A closed circuit in electricity is a complete loop or pathway through which electric current can flow continuously. It makes it possible for electrons to move freely from the power source to the load and back, ensuring that electrical systems and equipment operate as intended. In contrast, an open circuit prevents the flow of electrons, which causes a loss of power.
Why is a Closed Circuit Needed for Electricity to Power Our Electronics?
Due to the way electrical energy flows, a closed circuit is required to power our devices. In order for electrons to move from the power source, through the electronic parts, and back to the source, a closed circuit must be created. The electronic equipment's ability to transport and use energy is made possible by this constant flow of electrons.
A conductive channel, usually constructed of wires or other conductive materials, helps the movement of electrons in a closed circuit. The circuit is completed and a path for the electrons to travel when a switch is closed or a device is turned on. A resistance that the electrons meet as they go through the circuit produces the energy needed to power the electrical gadgets.
What Are Examples of a Closed Circuit?
Closed circuit illustrations include:
Electrical Circuits in the Home
Our homes' electrical wiring creates closed circuits. A closed circuit connects multiple outlets and appliances to the power source, such as a generator or the electrical grid. Electricity can flow when a switch is turned on or a gadget is plugged in, which completes the circuit.
Battery-Powered Devices
Battery-powered gadgets like torches, mobile phones, and laptops depend on closed circuits. The gadget is powered by a battery, which completes the circuit when the device is turned on. This allows energy to flow and power the device.
Automotive Electrical Systems
The electrical systems in cars are powered by closed circuits. The circuit connects the batteries to other components, such as lighting, ignition systems, and electronic control units (ECUs), allowing them to work by supplying electrical energy.
Frequently Asked Questions and Answers – FAQs
Which Energy Forms Need a Closed Circuit When Converted into Electricity?
When converted into electricity, a number of energy sources need a closed circuit for utilization. Examples include thermal energy (produced in power plants), chemical energy (stored in batteries), and radiant energy (converted by solar panels).
Why Don't Mechanical and Thermal Energy Inherently Require a Closed Circuit?
Thermal energy is associated with heat, whereas mechanical energy is associated with motion. These types of energy can be used or transported by direct physical contact or heat transfer mechanisms (conduction, convection, or radiation); therefore, they are not necessarily dependent on a closed circuit.
However, a closed circuit is required to enable their effective distribution and usage when various energy forms are transformed into electrical energy.
How Does a Closed Circuit Enhance Energy Efficiency?
Electrical energy can flow in a closed circuit in an efficient and regulated manner. A closed circuit reduces resistance and guarantees that energy is efficiently transported from the source to the load by giving the electric current a continuous channel. This improves total energy efficiency by lowering energy losses, heat dissipation, and wasteful power use.
Conclusion
While electrical energy is the primary energy form requiring a closed circuit, other forms of energy, including chemical, radiant, and thermal energy, also depend on closed circuits when they are transformed into electricity.