Can You Convert a 220V Dryer to 110V | A Comprehensive Guide
Yes, it is possible to convert a 220v dryer to 110v. However, it is important to note that this will reduce the heating power of the dryer and make it take longer to dry clothes. Additionally, it is important to make sure that the 110v outlet that you are using is rated for the current draw of the dryer.
In this article, we will delve into the complexities of electrical systems, the limitations of converting voltages, and the potential risks involved.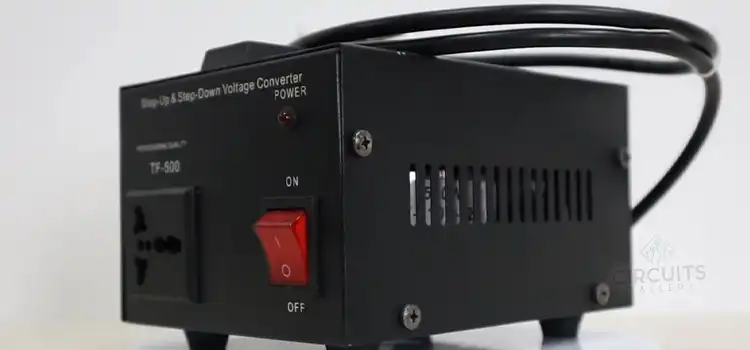 What you will need
A step-down transformer that is rated for the wattage of your dryer.
A new 110v dryer cord.
Electrical tape.
A screwdriver.
Instructions: What I Followed to?
Disconnect the dryer from the power outlet.
Remove the back panel of the dryer.
Locate the heating element. The heating element is usually a large, metal coil that is located at the bottom of the dryer.
Disconnect the wires from the heating element.
Connect the wires from the step-down transformer to the heating element.
Connect the new 110v dryer cord to the step-down transformer.
Replace the back panel of the dryer.
Plug the dryer into a 110v outlet.
Factors to Consider
Converting a 220V dryer to a 110V outlet is challenging due to the design of the appliance, which requires optimal functioning of heating elements, motors, and controls, potentially voiding the manufacturer's warranty and compromising safety. There are the following things we should consider while doing so.
Heating Element: The heating element of a dryer is one of the critical components affected by voltage changes. Dryers typically use high-wattage heating elements to generate heat. If you convert a 220V dryer to 110V, the heating element's wattage will be halved, potentially affecting its performance. This could result in longer drying times or inadequate heat output.
Motor: Dryers are equipped with motors that drive the drum's rotation. Motors are designed to operate at specific voltages, and altering this voltage can lead to various issues. Running a motor designed for 220V at 110V may cause it to overheat or fail prematurely. Additionally, the motor's speed may be affected, resulting in suboptimal drying performance.
Control Panel and Electronics: Dryers often feature electronic control panels and sensors that regulate various settings and functions. These components are designed to operate at specific voltages and may not function correctly if the voltage is altered. Compatibility issues with the control panel and electronics can lead to malfunctioning or erratic dryer behavior.
Possible Solutions
Listed below are a few potential options.
Voltage Transformer: A voltage transformer can be used to convert the voltage from 110V to 220V or vice versa. However, it's essential to note that transformers have capacity limitations and may not be suitable for high-wattage appliances like dryers. Using a transformer could potentially overload the system, leading to safety hazards or damaging the appliance.
Replacement: In some cases, it may be more practical and cost-effective to replace the dryer with one designed for the local voltage. This eliminates the need for modifications and ensures optimal performance without compromising safety.
Safety Concerns
Converting the voltage of an electrical appliance is not a task to be taken lightly. It requires technical expertise and careful consideration. It's crucial to prioritize safety and consult a licensed electrician before attempting any modifications to your dryer.
Frequently Asked Questions
Can I use a simple adapter to convert my 220V dryer to work on a 110V outlet?
No, a simple adapter won't work. Dryers have specific components designed for their respective voltages; using an adapter can damage the appliance.
Can I modify the dryer's internal wiring to change the voltage?
It's not recommended. Modifying the internal wiring can compromise safety features, leading to potential hazards like overheating or fire.
Is it possible to hire a professional to convert the dryer's voltage safely?
Consulting a licensed electrician is advisable. They can assess your situation and recommend safe solutions, which may include rewiring your laundry area to match the correct voltage.
To Conclude
Converting a 220v dryer to 110v is possible, but it is important to weigh the pros and cons before doing so. On the one hand, it can be a more affordable option than installing a 220v outlet. On the other hand, it will reduce the heating power of the dryer and make it take longer to dry clothes. Additionally, it is important to make sure that the electrical work is done by a qualified electrician to avoid any safety hazards.
Subscribe

to our newsletter

& plug into

the world of circuits