A typical 100 amp panel can limit you to 20 circuits, meaning 20 full-sized circuit breakers. Residential panels can handle up to 27 circuits, depending on the design. Whereas, commercial panels can fit up to 84 circuits.
The manufacturers make varying electrical panels of different sizes for different applications. This results in a varying maximum number of breakers according to the panel's rating.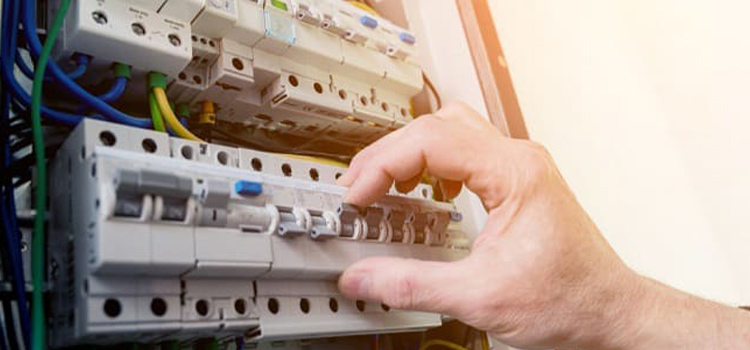 How Many Breakers Can I Put in a 100 Amp Panel
The 100 amp panel is the minimum panel amperage required by the National Electrical Code (NEC). Before installing breakers, you have to determine whether you have a 100 amp panel or not.
You can easily determine it by simply checking the meter installed by the utility company. If you see a glass dome connected to a square base protecting the meter, then you can conclude that it is a 100 amp service.
Residential House
The electrical panels you will see typically vary in amperages, phases, and the maximum number of circuits. As long as residential houses or apartments are concerned, they use 100 amp or 125 amp single-phase electrical panels.
Moreover, these panels are typically 24 and 30 circuits. That means these panels can handle 24 to 30 full-sized breakers with a combination of twin breakers.
As the electrical panel is of single-phase, equipment like water heater and dryer may require 208 volts. This implies that you will need double breakers which take up the place of two regular 20 amp breakers. This also means that in most scenarios, the maximum number of breakers you can fit is 27.
Although, the number of breakers can be up to 30-42, depending on the design of your home's 100 amp panel. However, you cannot add more than 42 breakers according to the rulings of the National Electrical Codes (NEC). Hence, the number of breakers narrows down to the range of 20-42 for a 100 amp panel.
Commercial Place
Commercial houses have higher amperages and can vary from 125 amp to 400 amp with three-phase power. The electrical panels used in such places have 42, 54, and 84 circuits, implying that they can handle a large number of breakers up to 84.
Overloading a 100 Amp Panel
Make sure you do not overload your electrical panel by any chance. The total amperage controls all the circuits in the panel and you will see it printed near the main circuit breaker.
For instance, a 100 amp service panel may have circuit breakers that add up to 200 amp or more. Therefore, overloading is not an option for your service panel.
How to Tell If a Panel is Overloaded
A panel is overloaded when too many circuits in the same breaker panel operate simultaneously causing high usage of electrical appliances. This issue is frustrating and a concern for safety at the same time.
The signs that show your panel is overloaded include the main circuit breaker tripping frequently, resetting problems, switches and wires becoming hot, overheating of the panel, etc. Moreover, you might see some visible damage to the panel.
Conclusion
As a homeowner, you ought to know how many circuit breakers you can fit into your 100 amp panel. This particular information is important to save costs and ensure safety at the same time. Going through this article should make it clear to you.