Cardboard is an excellent insulator as long as it is dry and does not conduct alternating current, direct current, or static electricity. It was used as an insulator in telephone wires for many years before being superseded by PVC.
The conductivity of cardboard is believed to be around one-third that of water and the same as that of fiberglass. Fiberglass is extensively used for insulation. This means that cardboard has the capacity to trap air and prevent tiredness due to the holes generated within it.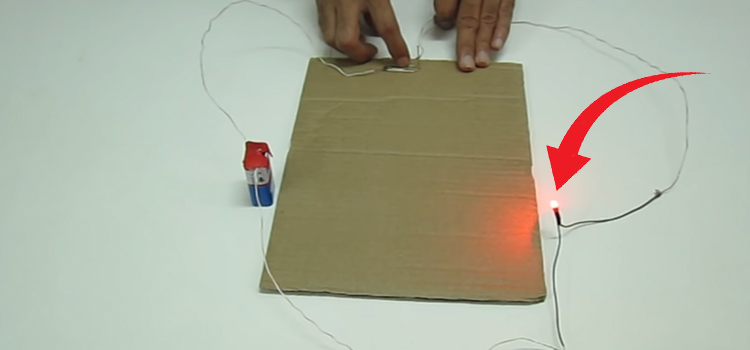 How Does Cardboard Conduct Electricity
Conductors allow electricity to easily flow through them. Insulators, however, do not. Copper and other metals are great conductors. Paper, on the other hand, opposes the passage of electricity and thus works as an insulator (although paper is combustible and hence not a particularly safe insulator).
Paper and cardboard are employed as insulators in some cases because they are inexpensive and can withstand high temperatures and voltages. The dielectric constant of cardboard is 3.3 and the dielectric breakdown voltage is 14MV/m.
Why Can't Electricity Pass Through Cardboard
As long as it is kept dry, cardboard is an excellent thermal and electrical insulator. The air trapped by cardboard provides its insulating property. In any earthbound insulation, the air is always the insulator. Water serves as an insulator in wet suits.
In general, cardboard is a lightweight, inexpensive, and recyclable material, making it perfect for sustainable building. However, to use it, we must investigate ways to increase its lifespan while also making it safer in the event of a fire, water leakage, etc.
Is Cardboard an Electrical Conductor or Insulator
The valence (outer) electrons in cardboard are closely bound together. When electron transport is blocked, no current can pass, resulting in compounds having the feature of an insulator.
When cardboard comes into touch with water, it loses a lot of its qualities and becomes susceptible to mold. Cardboard usage should be limited to interior spaces that are not in direct contact with water or rain. In addition to repelling water from the outside, cardboard needs to be protected from air moisture.
Structurally How Cardboard Is Not a Conductor
Cardboard has the properties of an insulator. So, it's not a conductor. The properties of cardboard are:
The valence electrons are bound together closely. They lack free electrons and hence cannot conduct electricity.
The resistivity of paper used in cardboard is high.
Dielectric strength is high in cardboard. The highest electric field that an insulator can withstand without electrical breakdown and becoming electrically conductive is defined as its dielectric strength.
Cardboards have a high air permeability (the ability of the material to allow air to flow through its pores) since air is an insulator.
Can I Work on My PC on Cardboard and Not Get a Shock?
The cardboard is not electrically conductive. As a result, if you set a system case or a motherboard on it, it will not be damaged. However, it is more about the charge you create in your body. For example, if you wear nylon socks and scuff them on the carpet, a charge will steadily accumulate in your body.
As long as the cord from the computer tower is connected to the mains socket with the switch off at the socket and you touch any part of the metal case, any change in your body will be removed. Because the cord to the wall socket is earthed and any current is drawn to the earth. So any charge in your body will be removed.
Conclusion
Corrugated cardboard is an inexpensive and efficient material used for packing, protecting, and transporting many products. It is made of condensed wood fibers, and the fluted design of the interior layer of paper traps air within the cardboard. These properties make corrugated cardboard a good insulator.