Yes, the power company will indeed be aware if you remove your meter. The power company has a sophisticated system to monitor the meter reading and power consumption. When the meter is pulled out, it triggers alerts in the system, indicating potential tampering or an issue.
Removing the meter disrupts the flow of information about your power usage. The power company may detect this disruption through its monitoring systems. Additionally, field technicians or other sources may also report if meter tampering is suspected.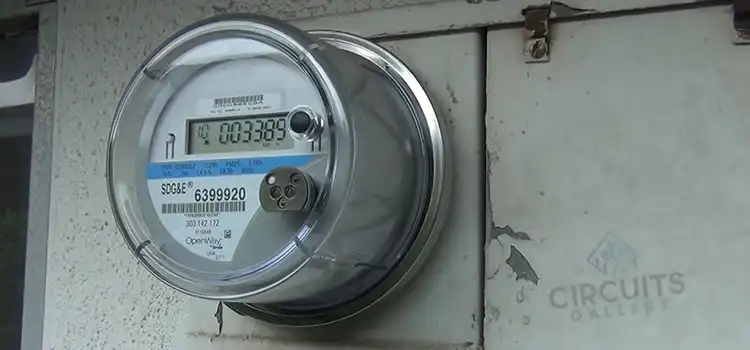 What Happens if I Remove My Electric Meter
The power company will know you did it and will very certainly call in the inspectors to look it over. Then they'll most likely disconnect you at the pole or transformer until the inspectors request a reconnect. The local inspectors are the ones who can truly fine you.
The infrastructure for power can still be maintained. But if you do not register an electric meter within 6 months of the original meter being removed, the electricity supply will be stopped from the source. Then you must apply for a new electrical connection.
What Happens if I Unplug My Smart Meter
If you unplug your smart meter without proper authorization or notification to your power company, there can be various consequences:
Unplugging the smart meter may disrupt the flow of electricity to your property, resulting in a loss of power.
Power companies typically have systems in place to monitor and receive data from smart meters. A sudden interruption or loss of communication with the meter may trigger an alert or notification to the power company.
Removing or tampering with a smart meter without proper authorization is likely to be a violation of the terms and conditions set by the power company.
Power companies rely on smart meters to monitor power usage, detect faults, and manage the electrical grid efficiently. By unplugging the meter, you disrupt these services.
The connection of your smart meters won't be impacted if you unplug and store the device. You can unplug it for a short time if necessary because the built-in battery has a four-hour runtime.
Does Pulling the Meter Turn off the Power
Yes, removing the electric meter will cut off your property's electricity supply. The electric meter serves as the link between your electrical system and the electricity grid. You effectively block the flow of electricity and unplug the power source by removing the meter.
What Is the Penalty for Pulling My Electric Meter
The consequences for illegally removing an electric meter vary based on the jurisdiction and local rules. Some potential penalties for the illegal act are illustrated below:
Legal Implications
Removing an electric meter without permission is frequently unlawful and can result in criminal penalties. Depending on the gravity of the offense and the regulations in your jurisdiction, you may face fines, penalties, or even jail if convicted.
Financial Liability
In addition to potential legal implications, you may be held financially accountable for the expenses of meter replacement, repairs, and any electricity utilized but not properly measured.
Service Disconnection
If meter tampering or unlawful meter removal is discovered, power providers have the authority to disconnect your power supply. This may result in a power outage until the problem is remedied and any outstanding fines or penalties are paid.
How Do the Power Company Detect Meter Bypass
Various methods are used by power companies to identify meter bypass or tampering. Here are some strategies they may employ:
Meter data analysis
On-site inspections
Remote monitoring
Power quality monitoring
Tip-offs or reports
Meter seal audits
Frequently Asked Questions
Can I Turn My Smart Meter off at Night
Turning off a smart meter at night or any other time without proper authorization or instructions from your power company is generally not advisable. Smart meters are specifically installed to accurately monitor and measure your electricity usage, as well as facilitate communication between your property and the power company.
Conclusion
It is important to follow the guidelines and procedures established by your power supplier when it comes to meter disconnection or any changes related to your electricity supply. It is recommended to notify your power provider and seek their assistance and guidance in such matters. They will be able to provide the necessary information and arrange for any required actions, ensuring a smooth process for meter disconnection or removal, if necessary.