What Is 10 3 Wire [Everything You Need to Know]
The term "10/3 wire" has a prominent place among the numerous types of wires and cables. This mysterious marking is essential for both electricians and do-it-yourselfers because it specifies the wire's capabilities and areas of use.
Three conductors make up the 10/3 wire type of electrical cable: a black hot wire, a white neutral wire, and a green ground wire. This article offers a clear and thorough understanding of 10/3 wire, whether you're an experienced electrician or a homeowner trying to better understand your electrical setup.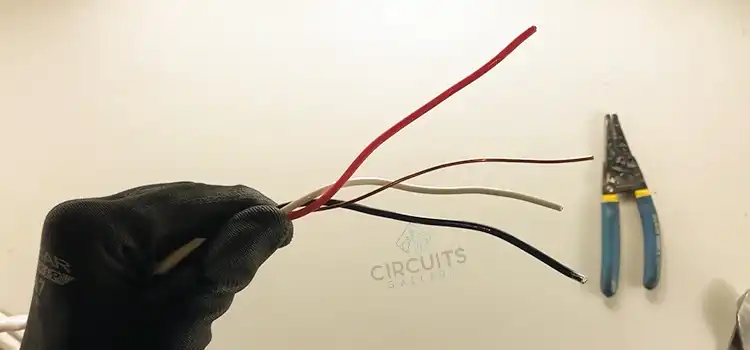 What Do You Mean by 10 3 Wire?
The four-pronged outlets used to power electric dryers, air conditioners, and ranges are examples of 220-volt outlets that 10/3 cable is intended to power. It was made to operate on a 30-amp circuit and is generally utilized in-home wiring.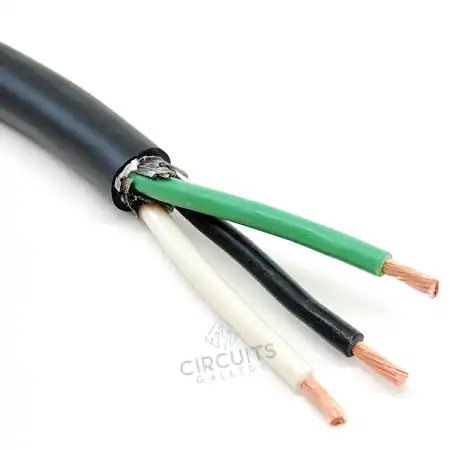 Figure 1: A 10/3 Wire
Three live wires and a ground wire are both present in the 10/3 cable. On the other hand, your light switches and wall sockets are normally powered by a 10/2 wire, which has just two active wires and a ground wire.
What Does the Number 10 3 Mean?
The "10" in "10/3" stands for the wire gauge following the American Wire Gauge (AWG) system, a standardized method for measuring the diameter of electrical wires. The number "10" here refers to a wire that is 10-gauge thick.
Three insulated conductors are included within the sheath, as indicated by the "3" in "10/3". These conductors can be utilized in a variety of electrical applications and are typically color-coded (for instance, black, red, and white).
A ground wire is also present and is usually a part of electrical wires. Given that it is believed to be present in the majority of electrical cables, it is not included in the "10/3" category.
Applications and Usage
In actuality, 10-gauge cable is thicker than 12- and 14-gauge wire. Accordingly, 10/3 cable has bigger wires than 12/2 cable. The wire can conduct more electricity because of its bigger gauge. This enables medium-sized appliances to be powered using a 10/3 cable. Appliances that can be wired using 10/3 wire include the following-
Electric dryers
Electric ranges
Air conditioners
Dishwashers
Water heaters
Wall ovens
Microwave ovens
Additionally, 10/3 wire is perfect for powering devices like compressors, welders, and table saws. It can also run power items like swimming pool pumps, hot tubs, and outdoor lighting systems.
Voltage and Amperage Rating
For wiring 220-volt four-pronged outlets, 10/3 wire is intended. The 600-volt is the voltage rating for the 10/3 wire. This means that 10/3 wire can be applied to circuits with 120 and 240 volts.
It's crucial to remember that the wire's amperage rating must also be taken into account. Since 10/3 wire has a 30 amp rating, it shouldn't be used in circuits that require greater current than that.
Diameter
The majority of 10/3 cable has a 0.66-inch overall diameter. The cable's manufacturer will determine the exact diameter. This is due to the cable's four 10-gauge wires, individual wire insulation, and cable jacket.
10/3 cable's 10-gauge copper wires each have a diameter of 0.1019 inches. The ground wire in some kinds of 10/3 cable is insulated, but the ground wire in other varieties is just an uninsulated copper wire, even if the three conductor wires must be insulated. Your 10/3 cable's overall size may change as a result.
Frequently Asked Questions and Answers
Is 10/3 Wire Suitable for Use in All Electrical Circuits?
No, not all electrical circuits can use 10/3 wire. For some appliances, such as freezers and refrigerators, a dedicated circuit with a lower amperage rating is necessary.
Can Underground Wire 10/3 Be Run?
It is safe to run 10/3 cable underground. To prevent the wire from breaking, you frequently need to pass it via a conduit. Your best bet is to utilize conduit to protect all external and subterranean cable runs, even though certain building rules permit cables to be run underground if they are buried deep enough.
Can I Install 10/3 Wire on My Own?
Although installing 10/3 wire by yourself is feasible, it's crucial to have a solid grasp of electrical wiring concepts and safety precautions. It is usually advisable to employ a licensed electrician if you are unclear on how to install 10/3 wire.
Conclusion
In the world of electrical systems, 10/3 wire is a mainstay due to its 10-gauge thickness and ability to handle strong currents. When using this essential component, adherence to local laws and regulations is still essential for assuring electrical installations' operation and safety.
Subscribe

to our newsletter

& plug into

the world of circuits