In a circuit with a 30-amp breaker, 10-gauge wire is the minimum size. While a wider gauge wire than this can be used on a 30-amp circuit, 10-gauge should be considered the shortened version gauge.
Circuit breakers are sized based on the wire gauge used in the circuit. The circuit breaker's job is to stop the current flow before it destroys the conductor, resulting in a potentially dangerous situation.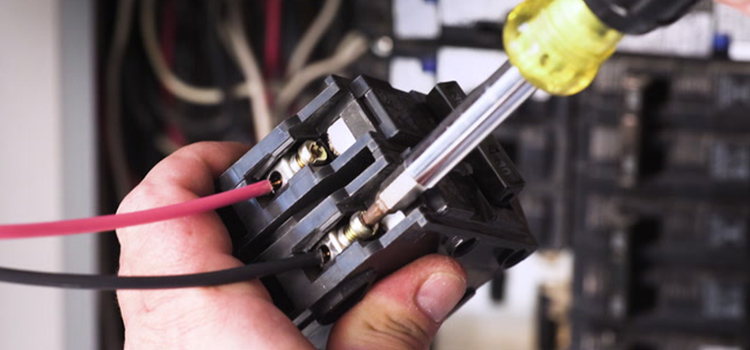 What Size Wire For 30 Amp Breaker
Consumers are expected to utilize 10-gauge wire for 30 amps, regardless of whether the wire is copper or aluminum, according to NEC. The size of a wire determines how much current it may safely transport. This is why having a gauge is so crucial.
A 10-gauge wire may carry more power than a 12-gauge wire. It does, however, carry less electricity than an 8-gauge cable. If you have a big breaker that can handle a lot of power, you'll need a big wire to go with it.
Why It is Important to Maintain the Size
The wires are protected by the breaker. The breaker will trip if the cables are carrying more current than they can manage, preventing them from overheating. This is why the size of the wires must correspond to the size of the breaker.
The wires will overheat and melt if the wire size is less than the breaker size, and the breaker will not trip since it must detect more current than the little wire can carry. To put it another way, the circuit's current is high enough to induce overheating in the thin wires but not high enough to trigger the breaker.
Wire Material
It's all about the material. Copper conducts electricity more efficiently than aluminum. A 10 AWG copper wire is superior to a 10 AWG aluminum wire in terms of current transmission. At 167 degrees and 194 degrees F, 10AWG aluminum wire can transport 30A, according to the data provided by Atlantic Inspiration.
10 AWG copper wire, on the other hand, can transport 35 and 40 amps at 167 and 194 degrees F, respectively. If you must pick between copper and aluminum, go with the former.
Sizing of Wire According to Amp
| | | |
| --- | --- | --- |
| Wire Size | Amps | Wire Type |
| 3/0 Gauge | 200 Amps | Service entrance |
| 1/0 Gauge | 150 Amps | Service entrance and feeder wire |
| 3 Gauge | 100 Amps | Service entrance and feeder wire |
| 6 Gauge | 55 Amps | Feeder and large appliance wire |
| 8 Gauge | 40 Amps | Feeder and large appliance wire |
| 10 Gauge | 30 Amps | Dryers, appliances, and air conditioning |
| 12 Gauge | 20 Amps | Appliance, laundry, and bathroom circuits |
| 14 Gauge | 15 Amps | General lighting and receptacle circuits |
Frequently Asked Questions
Which is better: a 12 or 16 gauge extension cord?
If you're connecting 100-foot extension cords, you'll need a 16-gauge 1-10-amp extension cord. For 11-13 amps, use 14 gauge. For 14-15 amps, use 12 gauge.
Conclusion
The performance of your appliances may drop, and they will overheat if you use a 12, 14, or even 16AWG wire on a 30A breaker. This is because the cables are unable to transport the amount of power required by your gadgets.