Between these two wires of interest, the brown wire or the "hot wire" is the positive wire. It delivers power to the appliance and connects to the building's black wire. On the contrary, the blue wire is the negative one and it actually takes power away from the appliance.
The brown wire and the blue wire, both are globally common wires and completely opposite in nature. Therefore, diving into the electrical work without having the basic knowledge of what these wires do can be hazardous.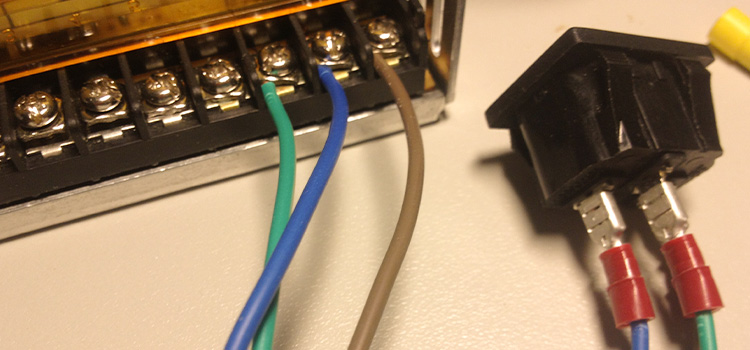 Brown and Blue Wire Which is Positive
This is a common inquiry for people living in the USA. Chances are that you have bought a light fixture, LED light for the parking lot, or lighting for your warehouse. However, you are in a pickle because these lights follow the international color standard.
When it comes to wiring, brown, blue, and green wires are common around the world. Whereas, black, white, and green are more common in the USA. The good news is that matching the wires with a fixture with international standards is still pretty easy.
Brown Wire
The Brown wire is called the "hot wire" and it is supposed to be connected to the building's black wire. It is the active wire that typically has high potential. This wire is also known as the "live wire", which means it transfers electricity to the appliance. 
In other words, the brown wire is the positive wire. In general, the brown wire goes to the live terminal which is connected to the fuse.
Blue Wire
On the other hand, the blue wire is referred to as the "neutral wire" or "low potential" wire. It is the negative or "return" wire which will connect to the white wire. As for its function, it is to transfer electricity away from the appliance, as opposed to the brown wire. 
The blue wire connects to the neutral terminal which is usually on the left of the plug. The combination of these two wires creates a circuit.
Final Thoughts
As far as electrical works are concerned, you would hate to call an electrician every time for simple tasks such as installing a fixture, small issues with the ceiling fans, air conditioner, etc. For this reason, having the basic knowledge of some common color coding of the wires is a necessity. While being self-sufficient is good, you must remember that safety has to be the priority in your activities.