[Explained] What Happens if the Live and Neutral Wires Are Swapped?
In electrical wiring, the live wire carries current from the power source while the neutral wire returns current to complete the circuit. Swapping these wires can lead to reversed polarity, resulting in risks of injury, equipment damage, and even fire.
In this article, we will talk about this issue in great detail.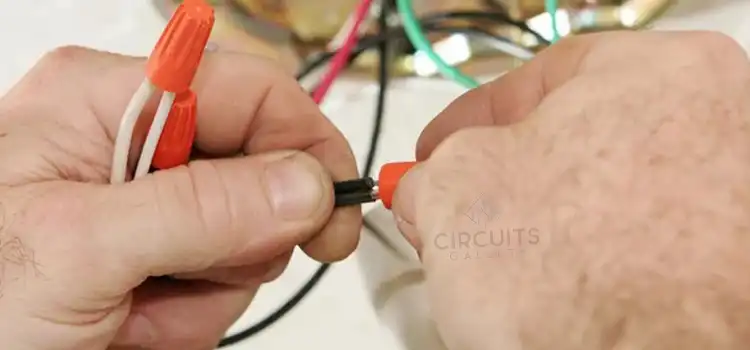 Consequences of Reversed Polarity from Swapped Wires
When live and neutral connections are switched, it creates substantial and dangerous hazards:
Electrical Shock Risks
The live wire may remain energized even with switches turned off. If light switches no longer disconnect power, simply changing a lightbulb can lead to deadly shocks.
Reversed polarity can electrify lamp fixtures and metal enclosures that are normally safe to touch when switched off. Touching these surfaces while believing the power is off can cause severe shock.
Fire Hazards
Current flowing in the wrong direction due to reversed polarity can overload circuits. Electrical current following an unintended path can generate significant heat that may lead to melted insulation, sparks and cause electrical fires.
This risk is higher in older homes with outdated, damaged wiring that may already be stressed near its limits. Arc faults or sparks from crossed live and neutral connections can ignite nearby combustible materials.
Equipment Damage
Most electrical appliances and devices are designed to operate with normal polarity. When live and neutral are reversed, the internal components may be subjected to voltage in the wrong direction.
Sensitive electronics like computers can be immediately damaged. Devices with electric motors may run abnormally or in reverse. Light bulbs may flicker or burn out prematurely. Over time, the lifespan of the appliance will be shortened.
Legal and Insurance Issues
In regions where electrical work must meet safety codes and standards, reversed polarity can constitute a violation that may void insurance or penalties if discovered. Even if no tragic accidents occur immediately, the risks associated with improper polarity can lead to costly complications.
GFCI Failure
Ground fault circuit interrupters function by comparing the current in hot and neutral conductors. When the polarity is reversed, GFCIs may fail to detect a dangerous ground fault condition. Negating a critical safety protection system can leave circuits prone to electrocution hazards.
Common Causes of Swapped Live and Neutral Wires
Several situations can lead to reversed polarity from the accidental interchange of live and neutral wires:
Incorrect wiring during new installations, often due to lack of training or experience.
Errors when replacing outlets or making repairs to existing wiring.
Degraded connections in aging electrical systems with damaged insulation.
Incorrect identification of wires during installations or repairs.
Crossing of wire paths inside junction boxes leading to unintentional swaps.
Damaged cords and plugs where wires have come loose internally.
Modifications to electrical systems by unqualified personnel.
External factors like lightning strikes or power surges altering wiring.
Detecting Swapped Live and Neutral Connections
Identifying incorrectly swapped wires is the first step in correcting reversed polarity risks:
Use a simple polarity or outlet tester, available inexpensively at hardware stores.
Check outlets periodically with a digital multimeter set to AC voltage mode.
Note lights flickering or appliances running inconsistently, which may indicate reversed polarity.
Listen for popping sounds from outlets or smell burning odors, which can also indicate swapped wires.
Inspect wiring connections visually for obvious black (live) and white (neutral) wires interchange.
Check that ground wires are correctly bonded to metal junction boxes and fixtures.
Preventing Reversed Polarity Situations
The best approach is to avoid reversed polarity completely when working with electrical systems:
Verify correct polarity using a meter when making new wire connections.
Double-check that insulation colors match terminal designations.
Consult wiring diagrams to ensure proper connections.
Learn and follow all electrical codes applicable to your region.
Label wires clearly and consistently during installations and repairs.
Only allow repairs by certified electricians, not untrained personnel.
Perform periodic inspections to catch degraded wires before they can be swapped.
Frequently Asked Questions (FAQs)
1. What Causes Electrical Outlets to Spark?
Answer: Loose connections, faulty wiring, or overload circuits can cause sparking from outlets. This is a warning sign of potential electrical fire risks.
2. Is Using a Light Switch That Feels Warm to the Touch Safe?
Answer: No, a warm switch likely indicates a defective connection that should be addressed. Excess heat can lead to fires.
3. Why Do Circuits Trip with No Apparent Overload?
Answer: This may indicate a short circuit or deteriorating wire/connection that an electrician should inspect.
To Conclude
Maintaining proper live and neutral connections is one of the most important aspects of safe electrical wiring. Homeowners and electrical technicians must take thorough precautions when handling wiring, use reliable testing methods, and immediately correct any detected polarity issues.
Subscribe

to our newsletter

& plug into

the world of circuits