Yes, you can surely use 10 gauge wire on a 20 amp circuit. Usually, for a 20 amp circuit, a wire gauge of 12 or 10 is typically used. To ensure the safe and efficient flow of electrical current, using the appropriate wire gauge for a given circuit amperage is important.
Regarding electrical efficiency and minimizing voltage drop, a 10-gauge wire is better than a 12-gauge wire, especially for circuits with higher current demands or longer wire runs and lower voltage drops. However, using 10 gauge wire may be unnecessary sometimes considering costs and installation space since 12 gauge can also be used.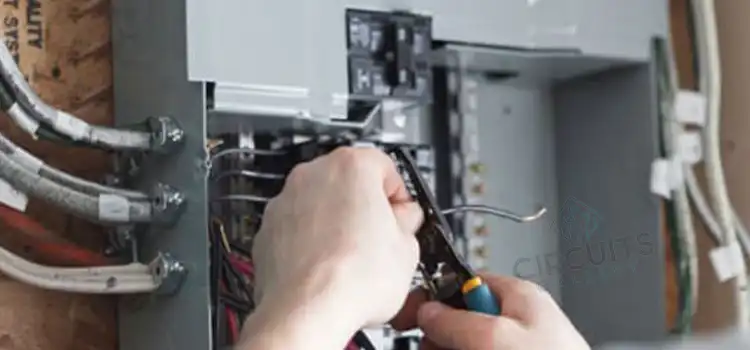 What Will Happen if I Use 10 Gauge Wire on a 20 Amp Circuit?
On a 20 amp circuit, using a 10-gauge wire is typically appropriate and advised. Here's a list of the outcomes.
Safe Current Carrying Capacity
According to the National Electrical Code (NEC), the ampacity of a 10-gauge copper wire with THHN insulation is 30 amperes. Therefore, the 20 amp current can be safely carried by a 10 gauge wire without exceeding its ampacity. Electrical hazards are less likely because they can withstand the current load without overheating.
Lower Voltage Drop
Comparing the 10-gauge and 12-gauge wires, the 10-gauge cable has less resistance. Assuming the resistivity (ρ) is constant, the resistance of the 12-gauge wire is,
Resistance (R12) = ρ x L12 / A12
Similarly for a 10-gauge wire,
Resistance (R10) = ρ x L10 / A10
By comparing the two equations, we can see that the 12-gauge wire's resistance (R12) will be higher than the 10-gauge wire's resistance (R10) since A10 > A12 means 10 gauge has a more extensive cross-sectional area (lower gauge correlates to a bigger wire diameter).
For the same current, this leads to a reduced voltage drop down the wire. The intended load will receive a more effective and stable voltage supply thanks to the smaller voltage drop.
Minimum Safety Margin
To account for any future increases in load or unexpected current surges, a 20 amp circuit using a 10-gauge wire offers a safety margin. Ensuring that the wire is not using all of its potential, lowers the danger of overheating.
How Far Can You Run 10/2 Wire on a 20 Amp Breaker
The notation "10/2" denotes the wire's two conductors, one of which is a ground wire and all of which are 10 gauge in size. The maximum distance a 10/2 wire can be run on a 20 amp breaker is determined by some variables, including the permitted voltage drop, the type of load, and the local electrical code regulations.
The National Electrical Code (NEC) specifies a maximum voltage loss of 3% for branch circuits as a general rule. As mentioned before, for a 20-amp circuit, the denoted ampacity of a 10-gauge copper wire is 30 amps.
We know that,
Voltage drop (Vd) = Current (I) x Resistance per foot (r) x Length (L)
Resistance per foot (r) = R / 1000
= 0.9989 ohms / 1000
= 0.0009989 ohms
Now let's calculate the wire length (L),
Length (L) = Voltage drop (Vd) / (Current (I) x Resistance per foot (r))
= 3.3V / (20A x 0.0009989 ohms)
= 3.3V / 0.019978 ohms
≈ 165.23 feet
Therefore, 20 amp circuit with a maximum voltage drop of 3%, you would require approximately 165.23 feet of 10-gauge copper wire.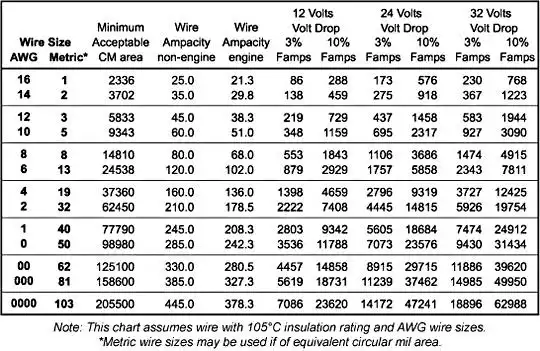 Figure 1: Voltage Drop Chart
You can also use a voltage drop chart or online calculators to determine the distance you can afford. Here's a link to an online calculator for your convenience.
Is It Ok to Use 10 Gauge Wire for Outlets?
Yes, it is okay to use 10 gauge wire for outlets. However, it is not mandatory. Though 10 gauge is better in terms of electrical efficiency and safety margin, the household and industrial application might not adhere to the cost and space that comes with it.
Since 10 gauge is thicker than 12 gauge, it requires more copper, thus costlier. Also, a bigger diameter consumes more space. Considering these two factors, a 10 gauge wire can be inappropriate if there's not enough space and funds. It can also lead to improper and difficult installations. In these cases, 12 gauge is more suitable.
Conclusion
While it is technically possible to use 10 and 12-gauge both for a 20 amp circuit, it is recommended to consider every factor mentioned in the article and take the decision. If you have fewer funds and space for installation, 12 gauge is more than okay. Otherwise, go for a 10-gauge wire. Consulting with a licensed electrician is always recommended for any wiring installations.