What is 3dB Gain Bandwidth? | Meaning and Significance Explained
The frequency range where a signal's power is half its maximum value is known as the 3 dB gain bandwidth. The half-power bandwidth is yet another name for it. This is referred to as the point where the bandwidth of the filter is established in a bandpass filter.
In this article, we will examine the meaning of 3 dB gain bandwidth as well as its importance and uses.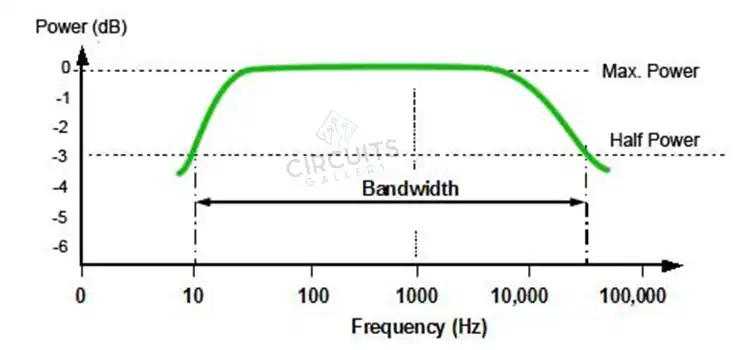 What Does 3 dB Gain Bandwidth Mean?
3dB bandwidth is the range of frequencies where a device still outputs at least half of its maximum power. As frequency changes, the capacitive and inductive resistance of a device also change. It is also known as the half-power bandwidth.
This term is more related to the gain and bandwidth of an amplifier or an antenna. For antennas, 3 dB gain bandwidth describes the frequency range over which power is being radiated from the antenna.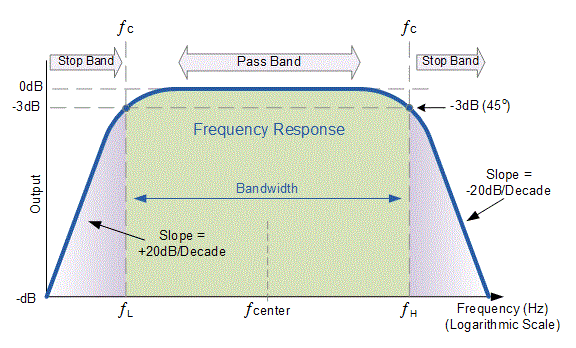 Figure: 3dB in Frequency Response Plot
As for a signal, 3 dB bandwidth is the range of frequencies where it remains within 3 dB of its maximum value. To put it another way, it designates the frequency range where the signal is most vital.
A system's capacity to effectively transmit signals within a given frequency range without distortion or loss can be measured by its 3 dB bandwidth. A system with a larger 3 dB bandwidth is more adaptable and able to send a variety of signals since it can handle a wider range of frequencies.
Why is 3dB Gain Bandwidth Important?
As 3 dB gain bandwidth describes the power and frequency relationship by indicating how much power is being radiated from an antenna or amplifier over a specific frequency range, it is quite an important concept. Additionally, it has an impact on describing the circuit's performance and stability.
The 3 dB gain bandwidth is also an indicator of an amplifier or filter range that can operate effectively within it. It provides the maximum frequency at which the device can amplify or filter a signal without suffering undue power loss. This is important for things like audio amplification, radio frequency communications, and signal processing.
Common Queries
1. What is a small signal − 3 dB bandwidth?
The small signal -3 dB bandwidth, often referred to simply as the "3 dB bandwidth," is a measure of the frequency range over which a signal's magnitude response (amplitude response) has decreased by 3 decibels (dB) from its peak or maximum value. In other words, it is the range of frequencies where the signal's power or amplitude is reduced to approximately 70.7% (1/sqrt(2)) of its maximum value. This bandwidth is commonly used to describe the frequency response of electronic circuits, amplifiers, filters, and communication systems.
2. What is 3 dB noise bandwidth?
The 3 dB noise bandwidth, also known as the "noise-equivalent bandwidth," is a concept used in signal processing and communication systems to characterize the effective bandwidth of a system or a filter with respect to its impact on noise. It represents the bandwidth over which a filter or system, when applied to a noisy signal, would produce the same amount of noise power as a hypothetical ideal rectangular filter with the same total gain. The -3 dB points of this ideal rectangular filter are used to determine the 3 dB noise bandwidth.
3. How much louder is a 3 dB increase?
A 3 dB increase in sound or signal level represents a doubling of the power or intensity. However, in terms of perceived loudness to the human ear, a 3 dB increase is generally considered a noticeable but not significant increase in volume. In other words, it is perceived as being slightly louder, but it is not a doubling in loudness. To double the perceived loudness, an increase of approximately 10 dB is needed. The relationship between perceived loudness and dB level is not linear; it follows a logarithmic scale based on the Weber-Fechner law.
Conclusion
The importance of 3 dB gain bandwidth is pretty significant as a term because of its frequency limit and other specifications. Understanding this parameter is quite important for various applications, such as electronic circuit design, balancing bandwidth and gain, and ensuring optimal performance.
Subscribe

to our newsletter

& plug into

the world of circuits