Isopropyl alcohol isn't conductive in its pure form. But it can conduct a very small amount of electricity as a 70% alcohol-water solution. Pure isopropyl alcohols have covalent bonds. Hence it can't ionize itself to lose free electrons. So, isopropyl alcohol is electrically non-conductive.
Compounds with ionic bonds tend to break into ions when dissolved or melted. But covalent compounds are deprived of this property. The absence of ions deprives the covalent compounds of carrying electricity/charge. Most alcohols have covalent bonds in their atoms.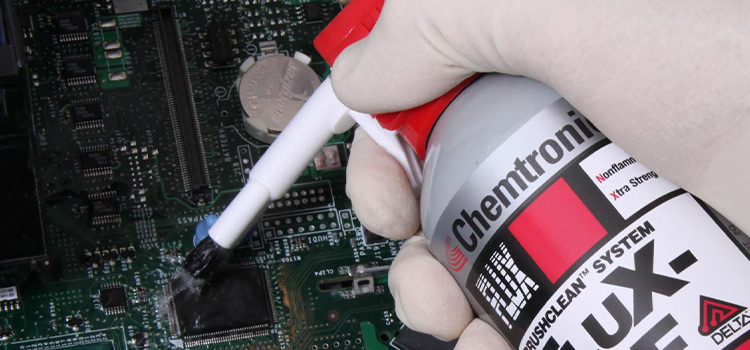 Is Isopropyl Alcohol Electrically Conductive to Electricity
IPA (Isopropyl Alcohol) is a flammable and colorless secondary alcohol. Its chemical formula is C3H8O.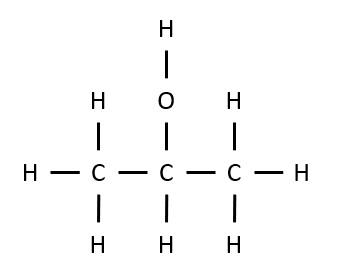 The covalent bonds are too strong to let any electrons of its atoms go free and conduct electricity. The conductivity of isopropyl alcohol is 6 μS, which is very low than that of metals.
Being a polar compound, isopropyl alcohol can break into ions when dissolved into water. But it's a very weak acid and the covalent bond is quite strong to break. So, the number of ions present in the alcohol-water solution is very low. This is the reason that makes the solution of alcohol and water a very weak solution.
Is IPA Non-Electrolytic
IPA is non-electrolyte as it doesn't break into ions. The OH bonds in alcohols are very strong and the hydrogen can't escape the bond. Hence, IPA is non-electrolytic. An electrolyte will decompose into positive and negative ions very quickly, unlike IPA and most alcohols.
IPA in Cleaning
Alcohols are always better at killing germs. It makes the surface shiny and clean. As it evaporates quickly it doesn't leave any water spots behind and the cleaning process seems much easier. Isopropyl alcohols are best for this purpose. It can shine chrome fixtures and stainless-steel appliances.
The more water the solution of IPA would have, the easier it'd be to dissolve, penetrate and kill bacteria and cells. 70% IPA solution which is used as hand sanitizer is best for cleaning purposes. Rubbing alcohols are also IPA solutions and serve the same purpose.
Is IPA Safe For Electronics
IPA can't conduct electricity in its pure form. But the presence of water even in a very small amount can make IPA conductive. Though the conduction will be very low in this case still it can cause the electronic device much damage.
You must use IPA 99% if you want to clean your device with IPA. You can also use 91% IPA to clean your device still 99% IPA should be your first choice. As 99% IPA is the purest form of IPA it'd be much safer to use. Remember, when you clean electronics with IPA, you should prefer the solution with less water present.
Is Alcohol a Conductor of Electricity
Except for ethanol, there is hardly any alcohol that is a good conductor of electricity. Alcohols have covalent bonds between their atoms. Covalent bonds don't have free electrons in their structures to delocalize and carry charges. That's the reason why alcohols are electrically non-conductive.
Is 70% IPA Good for Electronics
70% IPA isn't good for electronics as it's a bit conductive. The presence of water in the IPA solution enables it to break into ions and carry charges through it. If you use 70% IPA in your devices to clean them, your devices' electrical connections may get short-circuited. This can damage your device.
Which Alcohol is Electrically Conducting
The only alcohol that conducts electricity is ethanol (C2H5OH) which too only when dissolved in water. The polarity of ethanol is still low but higher when compared with other alcohols. So, it breaks into ions when it's mixed with water and provides the solution with ions to carry charge/electricity through the mixture.
Is IPA Alcohol Flammable
Isopropyl alcohol is very flammable. Even if it is kept far from the source of fire, the vapor of IPA can travel as it's heavier from the air. And it could lead to an explosion. Isopropyl alcohol can react with air and oxygen and form explosive and unstable peroxides.
Frequently Asked Questions
Will IPA conduct electricity when dissolved in distilled water?
Distilled water doesn't break into ions. So, distilled water isn't able to provide ions for conduction when mixed with IPA. However, you won't find 100% distilled water as there would always be a low amount of various particles present in the water.
Conclusion
Isopropyl alcohol is a non-conductor in its pure form and a very poor conductor when water is present with it. Though the conductivity will be poor, it's enough to cause damage to electrical devices. IPA is highly flammable and should be handled with caution.