A photocell removes the hassle of forgetting to turn on and off the security lights. This light-controlled resistor can be wired using various methods. Before jumping into the main process, focusing on determining the number of lights, the number of circuits, installing light fittings, etc. will bring more efficiency.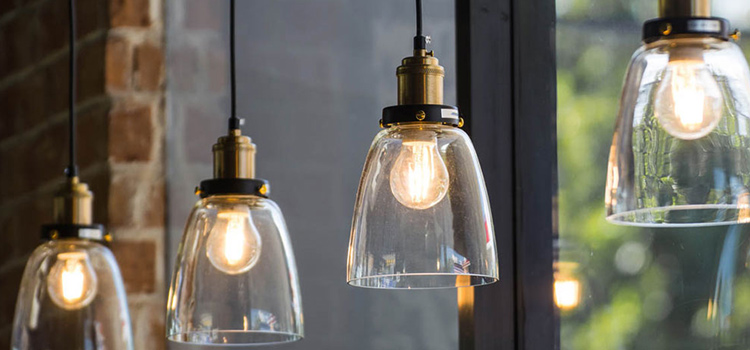 How to Wire a Photocell to Multiple Lights
A simple photocell is made up of two terminals coupled with a resistor. The intensity of the light that strikes the cell creates a change in resistance. Photocells are frequently utilized in appliances with an on/off switch. The photocell detects visible or infrared light and completes the circuit to switch off the appliance if it is turned on.
Know the Number of Lights
Knowing the number of lights will assist you in determining the proper photocell size. Most photocells have a wattage rating. The power rating indicates how many lights a photocell switch can manage. Of course, the wattage of the lights you want to put in will impact this.
The power rating in watts of a photo control light sensor is simply divided by the power rating in watts of the light fitting. This will give you an estimate of the number of lights a photocell is capable of controlling.
Determine the Number of Circuits
Take a look at how many lights you have in total. After that, look at the power rating. The current that each light will draw from the supply is then calculated.
If you're using a 10A circuit breaker, for example, you'll need to figure out how many lights it can power. When you realize you have more light fixtures than a single 10A circuit breaker can handle. To power the other lights, you'll need to add another circuit.
Determine Whether You'll Use Indoor Lighting to Share Power
You could elect to use a power supply from your current indoor lighting circuits in some cases. When you have a large number of outdoor security lights to install, it's not recommended to be done.
The ideal practice is to segregate the photocell-controlled lights from the rest of the circuit. When adding one or two lights to an existing indoor lighting circuit, security lights might be added.
Install Electrical Conduit Pipes
It's simple to do your electrical conduit piping once you know how many lights you'll be installing. You are now in a better position to carry out your strategy. You already know how many circuits you'll need at this time. This offers you a clear idea of how you'll route your conduit pipes to meet your objectives.
Fed Wire Through Conduits
It's time to draw cables through the conduit pipes once you've completed your electrical tubing job. This is a crucial aspect of wiring a photocell-controlled circuit.
For the purpose of attaching power to a photocell, it comes with three terminals or three cords. You tuck your cables away in such a way that when you're finished wiring, you'll be able to connect the photocell without difficulty.
Mount and Connect the Photocell
When the lights are turned on, you mount a photocell in such a way that it does not activate the photocell to turn off the light. Put it in a position where it will turn on the lights in the evening and turn them off in the morning.
Some Effective Methods
The list of some adequate methods to wire a photocell is given below.
Power Splitter
Low-voltage photocells are used. A small power splitter is necessary for this form of wiring, which allows you to split the power source into two, three, or even four outputs. The photocell is connected to one output, while your lights are connected to another.
Power Switch
A power switch can also be used to connect a photocell to many lights. This method allows you to turn the power supply on and off at the switch. This is the most common approach for connecting several photocells to multiple lamps.
Relay Box
A relay box is another option for connecting many photocells to multiple lights. However, because you must wire each light to a relay, then each relay to the switch, and control all of the relays with your photocell, this approach needs more wiring than the power switching method.
Power Multiplexing
With power multiplexing, you can utilize a normal SPDT (3-prong) toggle switch that only requires AC electricity and three wires rather than two. Because this approach uses an AC component, it may be used with any lamp design and has no effect on the polarity of the system.
Transfer Box
Make sure the power cord passes through this compartment. The size of your lamp should be determined by the square inches available in your transfer box. A number will be supplied on the lamp's box if you are not using a pre-wired lamp.
If your project requires more than one light box or you want to include a photocell, cut all cords at once and connect them so that only one cord needs to pass through transfer boxes.
AC Decoupling or Isolation Method
This method is used to connect numerous lights to a photocell without using an additional power source. It is necessary for each of the light bulbs to have its own AC cord that connects directly to the power supply. The photocell must be plugged into each light circuit to receive only electricity from the bulb.
External Photocell
As a fail-safe, this procedure is used. If your original photocell fails for whatever reason, you may quickly replace it without rewiring anything or reconnecting the cable from the switch.
Instead, you connect your lights to the external photocell by plugging it into the wall. This is simply a temporary solution; do not use it if you need to control several lights with a single photocell for a lengthy period of time.
Frequently Asked Questions
What Is the Maximum Wattage a Photocell Can Handle?
Photocells are available in a variety of sizes and can be utilized with low-voltage currents like those used by lights or greater voltages. Household wall sockets, for example, are powered by 120 volts AC, but a photocell is powered by 12 volts DC.
Conclusion
It is suggested to always have your photocell facing the direction of sunlight to get the maximum output. Buy a quality photocell and occasionally check if there's any condensation. Hopefully, the above guides will help you do the wiring job properly and understand the process better.