It may seem impossible to touch a live wire without getting shocked, yet there are precise ways that can make this possible. Simple but effective safety measures, including wearing insulated shoes, checking that the area is dry, and keeping one hand by your side, can help prevent a shock.
However, it's important to remember that touching a live wire is typically not advised and might be hazardous. However, in some situations, being aware of the upcoming safety precautions might save a life.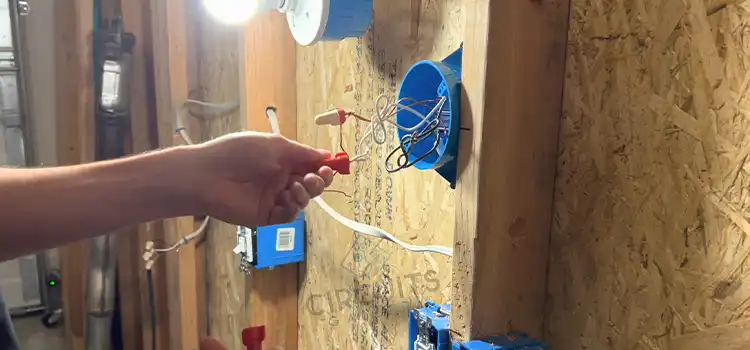 What are the Techniques to Handle Live Wire Without Experiencing an Electric Shock
Technically, in some situations, it is possible to touch a live electrical line without getting shocked. It's not something you should ever do since these conditions would have to be very particular and regulated. 
Know Before You Touch A Live Wire –
1. No Grounding 
Electricity is always looking for a route to reach the earth. If you are not grounded and there is no other way to reach the ground, touching a live wire won't cause you to get an electric shock. 
This scenario may arise, for example, if you were fully isolated from the ground (such as by standing on a rubber mat, donning insulating gloves, and not touching anything else).
2. No Completing Circuit 
If a live wire is touched without a circuit being completed, there will be no current flow and no electric shock. Due to the fact that it is dependent on your surroundings, this is, nevertheless, very difficult to guarantee.
Navigating the dangers of handling live wire requires specific strategies to prevent an electric shock. Here are some techniques that you can employ:
Method 1: Cutting Off the Power Source
The first, easiest, and most important action is to unplug the device or cut the power to the live wire. The power source should be turned off to stop the electricity from flowing through the live wire. The neutral line may still be carrying some residual current even after the power source has been turned off.
Despite being modest, this residual current might nonetheless provide a mild jolt. In your home's service panel, separating the neutral wire from the ground may make it possible to handle a live wire safely without getting shocked by electricity.
Method 2: Single-Handed Approach
With both hands on the live wire, you run the risk of completing the circuit and receiving a powerful shock. Instead, try to use just one hand to contact the wire. The whole circuit is broken by this operation, leaving the electrons with nowhere to go. Keep in mind, too, that this doesn't completely stop the current from entering you.
Therefore, further safety measures are needed. Keep one hand behind your back to avoid unintentionally touching anything conductive in order to keep yourself safe.
Method 3: Donning Protective Gear
Being grounded is one of the biggest obstacles to avoiding an electric shock. Even through somewhat moist socks, any physical contact can ground you and complete the circuit.
Wearing safety gear can therefore act as a barrier between you and the hot wire. Standing on a rubber or silicon mat, wearing rubber-soled shoes, or wearing insulated rubber gloves can all help.
Method 4: Maintaining a Dry Environment
It is essential to make sure your hands are clean and dry before handling live wires if you don't have access to protective gloves. Regardless of the shoes you're wearing, it's crucial to keep your feet dry. Furthermore, it's important to keep your surroundings dry.
A damp or humid environment might unintentionally result in an electric shock. As a result, it is wise to complete your electrical projects while the weather is dry.
Method 5: Gaining Experience Through Practice
And last, getting practical experience over time is priceless. Professional electricians are able to carry out activities that look risky with ease and confidence because they have years of hands-on experience handling live wires.
Is It Safe to Touch a Live Wire with Bare Hands?
Touching a live wire with bare hands is an extremely perilous act that should never be attempted. The electrical current flowing through a live wire can cause severe electric shock, leading to life-threatening consequences. From burns and organ damage to disruptions in the heart, muscles, and nerves, the potential for harm is significant. Even low-voltage shocks can result in serious injuries.
Conclusion
In conclusion, the body's inherent resistance does not completely eliminate the possibility of electric shock, a possibly lethal danger linked with electricity. As a result, it's imperative to follow fundamental safety procedures including using insulation, shutting down, and isolating from the neutral, earth, and hot wires.