While both magnet and copper wires are made of copper, they serve different purposes and possess unique characteristics. These wires have some differences in terms of their compositions, electrical properties, and intended uses.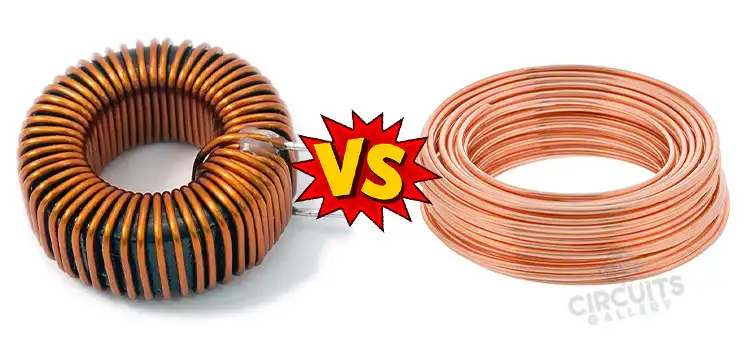 Composition Between Magnet Wire and Copper Wire
The composition of magnet wire and copper wire are slightly different, resulting in differences in electrical properties.
Magnet Wire
Figure 1: Magnet Wire
Magnet wire is typically composed of a copper conductor coated with a thin layer of insulation. The copper conductor provides excellent electrical conductivity, while the insulation layer provides electrical insulation between wire turns. It's often a synthetic enamel or a varnish-like material that can withstand the operating temperatures of the application.
Copper Wire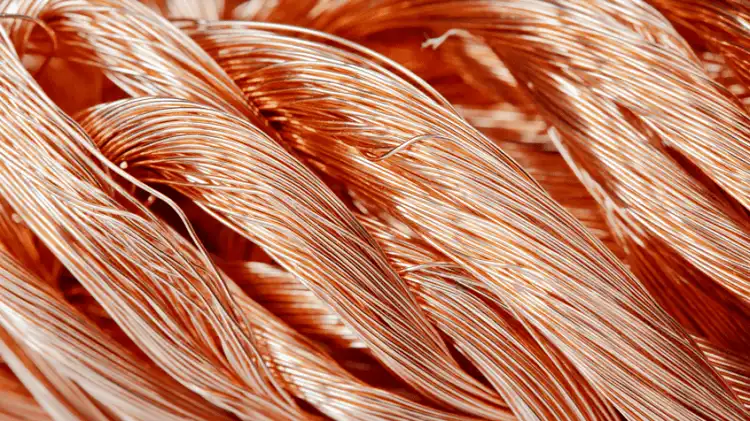 Figure 2: Copper Wire
Copper wire, in its pure form, consists solely of copper metal without any additional insulation or coating. Copper is known for its high electrical conductivity, making it an ideal choice for applications where low resistance is critical. Copper wire is typically available as bare solid wire or stranded wire.
Electrical Properties
Magnet wire and copper wire display unique electrical characteristics.
Magnet Wire
Magnet wire is designed to carry electrical currents that generate magnetic fields. The thin insulation layer of magnet wire provides electrical insulation between adjacent turns in a coil, preventing short circuits.
The insulation material used in magnet wire has specific dielectric properties to withstand the voltage stress and thermal endurance required by the application. It's also designed to have low losses, enabling efficient energy transfer in electromagnetic devices.
Copper Wire
Copper wire possesses excellent electrical conductivity, which allows for the efficient transmission of electrical current. Copper has a high conductivity rating resulting in lower resistive losses and minimal heat generation.
This property makes copper wire well-suited for applications that require minimal energy loss and high efficiency. The absence of insulation on copper wire allows for direct electrical connections and easy termination.
Uses of Magnet Wire
There are several uses of magnet wires, specializing in electrical components and gadgets.
Electrical Motors
Construction of the winding of motor coils requires magnet wire, which generates the electromagnetic fields required for motor operation.
Transformers
Magnet wire is essential in the manufacturing of transformers. It is used for winding the primary and secondary coils, allowing efficient transfer of electrical energy.
Inductors and Chokes
Magnet wire is commonly employed in the construction of inductors and choke components due to its ability to create strong magnetic fields when carrying electric current.
Solenoids
Magnet wire is used to wind the solenoid coil, which generates a magnetic field when current flows through it.
Magnetic Resonance Imaging (MRI) Systems
Magnet wire plays a crucial role in the construction of MRI systems. It is used to wind the coils that generate the magnetic field required for imaging.
Speakers and Loudspeakers
Voice coils of speakers and loudspeakers use magnet wires.
Uses of Copper Wire
As an excellent inductor, copper wires are used as materials for both electrical and electronic components.
Electrical Wiring
Copper wire is widely used for electrical wiring in residential, commercial, and industrial buildings. It is the preferred choice due to its excellent electrical conductivity, low resistance, and ability to handle high currents.
Electronics
Copper wire is used in various electronic devices, including printed circuit boards (PCBs), where it is used for connecting components and creating circuit paths. It is also employed in the manufacture of connectors, switches, and other electronic components.
Power Transmission and Distribution
Copper wire is used for power transmission and distribution networks. It is used in overhead power lines, underground cables, and substations.
Electrical Equipment
Copper wire is utilized in the manufacturing of electrical equipment such as motors, generators, transformers, switches, and relays.
Jewelry Making
Copper wire in its bare form, is used in jewelry making. It can be shaped, twisted, and formed into intricate designs for various types of jewelry.
Craft and DIY Projects
Copper wire is popular among craft enthusiasts and DIYers.
Frequently Asked Questions
Can I Use Copper Wire Instead of Magnet Wire?
No, copper wire and magnet wire are not interchangeable. While both are made of copper, magnet wire is designed for applications that require a coil to produce an electromagnetic field. Using regular copper wire instead of magnet wire may result in poor performance and potential damage to the equipment.
What Is Special About Magnet Wire?
The special characteristic of magnet wire lies in its insulation. Unlike regular copper wire, magnet wire is coated with a thin layer of insulation material, such as enamel, polyester, or polyurethane.
Is Magnet Wire Pure Copper?
Yes, magnet wire is built of pure copper. The insulation coating on magnet wire ensures that the copper core is protected while maintaining its conductive properties.
To Conclude
Magnet wire is specifically designed for applications that require electromagnetic fields, its insulation coating sets it apart from regular copper wire. Make sure to use magnet wire when the application demands it, as using copper wire instead may lead to subpar performance and potential damage.