Brass is conductive but its conductivity is not for electrical purposes. Brass is a copper-zinc alloy with variable proportions of copper and zinc to create different mechanical, electrical, and chemical characteristics. Copper is an excellent conductor of electricity. Brass should be an excellent conductor in this regard, but it isn't.
This is due to the zinc element present in the brass alloy. Electricity does not conduct well through zinc metal. As a result, adding zinc to a brass alloy makes it less conductive and unsuitable for electrical applications.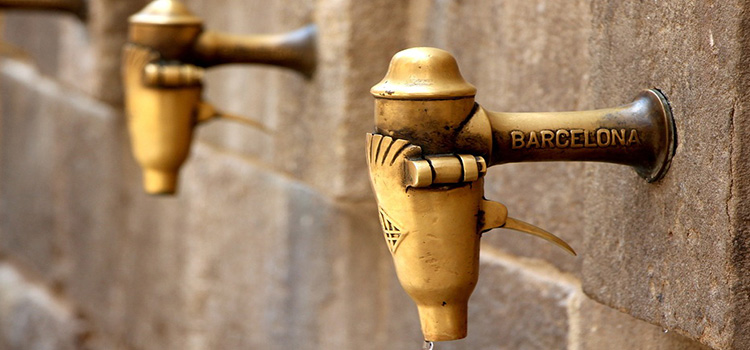 Exploring the Electrical Conductivity of Brass
Yes, brass conducts electricity. However, the rate of conductivity is insufficient. Brass alloys are less conductive due to the extra materials employed in their production. To concisely describe the conductivity of brass, we must first consider the conductivity of its materials.
The Conductivity of Copper and Zinc
After silver, copper is the most conductive metal. Because of its higher conductivity, it is more commonly used in circuit boards and electromagnets than aluminum. Zinc is also conductive, however, it has a lower conductivity than gold.
Copper has an electrical conductivity of 58.5 Siemens/m whereas zinc has an electrical conductivity of 16.6 Siemens/m. Copper accounts for about 70% of the composition of brass. Because of the high copper concentration, it is very conductive. However, the addition of 30% zinc lowers the conductivity of the brass.
Is Brass a Conductor or Insulator
The distinction between conductor and insulator in brass is straightforward. Brass is a conductor of electricity. Brass, on the other hand, is not an excellent conductor in terms of quality of conductivity.
Generally, conductivity ratings are stated as a relative measurement to copper, which is the standard by which electrical materials are rated. Brass has a conductivity of 28% that of copper. As a result, brass is a conductor rather than an insulator.
Is Brass Good for Electrical Connections
Brass is a conductor, we already know. Is it, however, suitable for electrical connections? Yes, to put it simply. In our houses and many devices, it might be regarded as an excellent connecting material. Brass connectors are used in electrical plugs and outlets.
Brass is less conductive than copper and silver. Copper conducts electricity two to four times better than brass. Copper, on the other hand, is too soft for applications like plugs and sockets. So, brass is a wonderful choice for these gadgets as it is stronger than copper.
Brass is classified according to the quantity of zinc it contains. Brass, which contains 90% copper and 10% zinc, will be an excellent conductor of electricity.
Why Is Brass Not Used for Electrical Wiring
All metals are usually conductive. Brass is also electrically conductive. However, its conductivity is insufficient for electrical wiring. Brass is thus not utilized in electrical wire.
Is Brass Handle a Conductor
Yes, a brass handle is an electrical conductor. A brass handle is also a heat conductor.
Is Brass Corrosion Resistant
Brass consists of copper and zinc which are corrosion-resistant elements. As a result, brass is also corrosion-resistant.
Why is brass used instead of copper in plugs
A robust substance is necessary for plugs. However, copper is just conductive. Strong brass surpasses copper in this comparison. That is why, instead of copper, brass is used in plugs.
Conclusion
Copper is one of the finest conductors of electricity, and brass contains it. Even so, brass is a poor conductor. Brass contains zinc, which accounts for this. However, zinc elements are required for brass's strength. More electrical gadgets are made of brass rather than copper.