What Is a Single Outlet Circuit | Explained
In electrical systems, a single-outlet circuit is an essential design with particular purposes. In contrast to multi-outlet circuits, which power a few devices, a single-outlet circuit is intended to supply electrical energy to a single appliance or piece of equipment.
A single-circuit outlet is designed with only one plug, and it is joined to a different breaker to avoid electrical overloads and fires. It is frequently connected to equipment that has high power requirements.
In this article, we will look into single outlet circuits in detail, and the circumstances in which they are acceptable.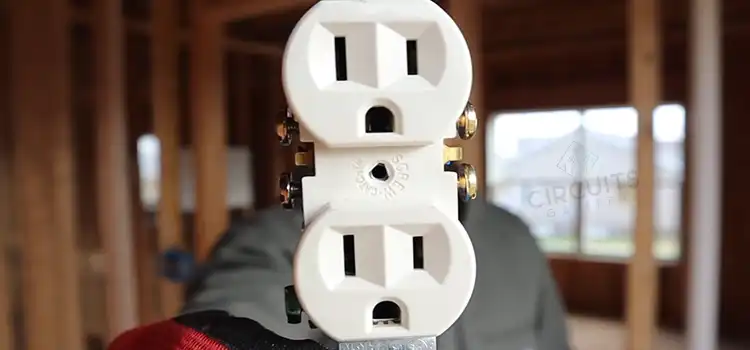 Defining a Single Outlet Circuit
A single electrical outlet or receptacle is connected specifically to a circuit breaker or fuse within the main electrical board in an electrical design known as a single outlet circuit. This outlet draws power from the circuit to which it is connected and operates on its own.
Other appliances, lights, or outlets that are underneath the main outlet may receive electricity from the circuit itself. This setup serves as the basic electrical framework and is common in both residential and commercial structures.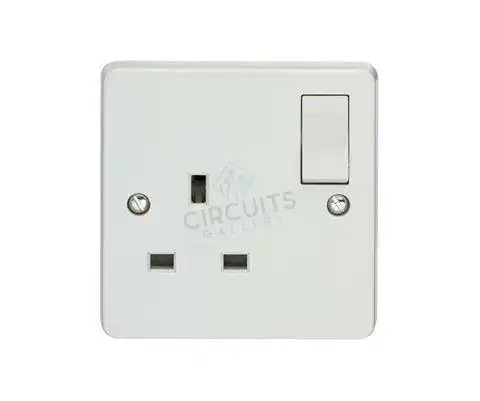 Image 1- Single Outlet Circuit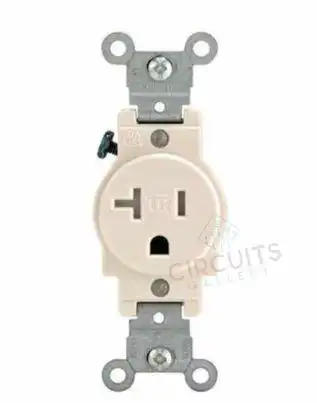 Image 2- Single Outlet Circuit
Components of a Single Outlet Circuit
A single outlet circuit is made up of several significant parts that cooperate to deliver a specific appliance or gadget exclusive electricity. Components of a single outlet circuit include:
1. Circuit Breaker or Fuse: Controls current, and safeguards against overloads and short circuits.
2. Electrical Outlet: Provides access to power for devices.
3. Wiring: Conductive material (copper/aluminum) transmitting current.
When a Single Outlet Circuit Is Needed?
In a certain place, when a single electrical device or appliance needs to be powered, you frequently utilize a single outlet circuit. Examples of circumstances where a single outlet circuit might be vital are as follows:
High-Powered Appliances
Air conditioners, heaters, large power tools, etc. use a lot of electricity to operate. A single outlet circuit can decrease the chance of tripped circuit breakers, avoid overloading other circuits, and make sure that the appliances have a dedicated power source.
Specialized Equipment
In circumstances where specialized equipment is utilized, such as in manufacturing plants or medical facilities, a single outlet circuit may be vital to ensure the stability and safety of the equipment.
Home Offices
You may need a single outlet circuit to power PCs, printers, and other electrical devices in your home office to avoid overloading other circuits in your home.
Kitchen Appliances
In a kitchen, there are many powerful appliances like refrigerators, microwave ovens, etc. While using these, a single outlet for one appliance can help balance electricity demand.
Safety and Code Requirements
Local electrical codes might recommend that particular appliances or pieces of equipment require single outlet circuits to guarantee electrical security and avoid overloads.
How to Detect a Single Circuit Outlet?
You can detect if it's a single-circuit outlet because it should only have one socket to prevent you from plugging in another device.
But to be sure, you can check the breaker box in your home to determine which plug has a single circuit. Each circuit breaker must have its label for easy identification.
But if for some reason they are not labeled correctly, you can check manually by turning off all except one of the circuit breakers. Then check which of your devices can turn on. If multiple devices can be switched on by a single breaker, they are not connected to a single electrical outlet.
You can also tell if it's a single circuit outlet whenever you turn on 2 or 3 devices at the same time and it will trip your breaker.
Frequently Asked Questions and Answers
How do single-outlet circuits enhance safety?
They diminish overloading and the probability of tripped circuits and electrical dangers by separating devices.
What is the difference between a socket and an outlet?
A socket and an outlet are fundamentally different from one another since a socket only depicts the female end of an electrical connection, such as a light socket, but an outlet refers to receptacles, sockets, and plugs or connections.
Are there any drawbacks to using single-outlet circuits?
One possible drawback is the requirement for more wiring, which may include changing your electrical board.
Conclusion
A detailed understanding of the components and security implications of a single outlet circuit encourages making knowledgeable decisions, which upgrades comfort and safety in our surroundings. It offers dependable and secure power access, making it more than just a basic connection.
Subscribe

to our newsletter

& plug into

the world of circuits