Oil is not a conductor of electricity because it is an insulator. It cannot conduct electricity in its natural state. If base oil, water content, and other additives are mixed with oil, it may become a poor conductor. But oil is a good conductor of heat.
The amount of electrical conductivity of a substance is determined by the impurity concentration in that substance. The electrical conductivity of oil is generally increased when salts and other substances are present.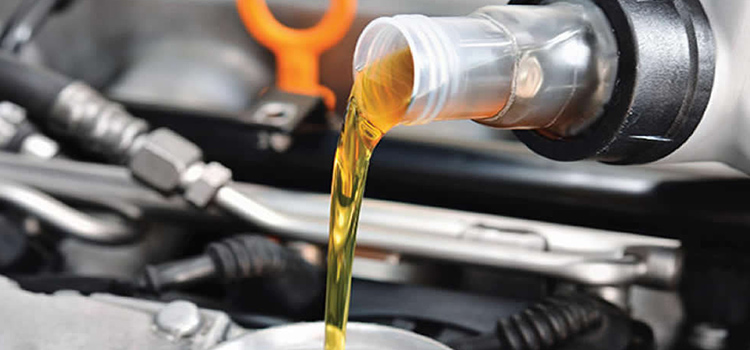 Is Oil Conductive
Oil is naturally non-conductive but some types of oil may conduct electricity depending on their characteristics. Oils are divided into five groups by the American Petroleum Institute. The groups are discussed below.
Oils in Group I have been lightly refined and have a very low electrical conductivity.
Group II oils have been hydrogen-treated and have a low conductivity.
Groups III and IV are more refined oils with low conductivity that are primarily used as industrial lubricants.
Because electrical discharges can damage system components, Group V oils are not suitable for use as base oils because of their high electrical conductivity.
Structure of Oil
Triglycerides are the molecules that compose fats and oils. These are esters composed of three fatty acid units linked to glycerol, The melting point of a fat or oil drops as the percentage of shorter-chain fatty acids and/or unsaturated fatty acids rises.


Why Oil is Not a Good Conductor of Electricity
Oil is not a good solvent. This means there are not many ions in oil, so there is no easy path for electricity to flow. Hence, oil is a bad conductor of electricity.
The conductivity of clean, dry base oil is 10-14 mho/cm. A used, wet, dirty detergent oil could act as an electrolyte with a conductivity of 10-8 mho cm-1.
Checking the Non-Conductivity of Oil
To check the non-conductivity of oils, you'll need a multimeter, a battery, and a metal plate. Then perform the following steps:
Step-1: Connect the battery with the metal plate so that current flows through it. Drop some oil on the metal plate. Try to make a line with the oil.
Step-2: Take the multimeter and hold two of its chords at two ends of the line made with oil. Now measure the current flowing through the line and also measure its resistance.
You'll see that no current is flowing and the resistance is very high. Even if some current flows, the value will be very low.
Does Oil Conduct Heat
Oil is a conductor of heat. Heat transfer necessitates strong bonds between molecules so that a vibration (heat) can travel down the line. Because the intermolecular forces in liquids are weak, this is more difficult.
However, because the "arms" you see "lock" with other molecules, oil should still be able to conduct heat. However, this will only be a short-range transmission. The vibrations will effectively transmit between two partially "locked" molecules, but not much further.
Is Oil Safe for Electronics
Most electronics will probably be fine with oil as long as it is water-free and insulating. Some electrolytic capacitor seals have been known to swell and become useless when exposed to mineral oil, so cooking oil isn't much better.
Is the Oil in a Transformer an Insulator or a Conductor
Oil is an insulator, but it is also a good heat conductor. In a transformer, both of these properties are used. The core of the transformer containing the winding is kept in an oil tank.
Frequently Asked Questions
Does oil increase conductivity?
Higher conductive oils act as an electrolyte, accelerating corrosion. Electrical conductivity and dielectric strength in lubricating oils vary depending on the base oil, additive composition, and decomposition products. Dissociating compounds into ionic species transport electrons and increase conductivity.
Conclusion
Oil is a poor conductor of electricity but quite a good conductor of heat. Oil is used in the cooling process of transformers and other large electrical machines which overheat while running. If oil was conductive of electricity. It would've been impossible to use it inside electrical machines safely.