Yes, you can but there is a problem running a 208V motor on 240V unless the manufacturer's literature indicates that it is only for use on a 240-volt system. There is an operational issue to consider. It will function at 75% efficiency and run at a significantly slower rate. 75% is calculated as (208/240) squared.
Just because a 208v motor is designed to function on 230v or 240v systems by utilizing two power legs from the utility source does not imply that it will give the same output efficiency. If you try to utilize 208v when 240v is normally necessary, you will notice a change in performance.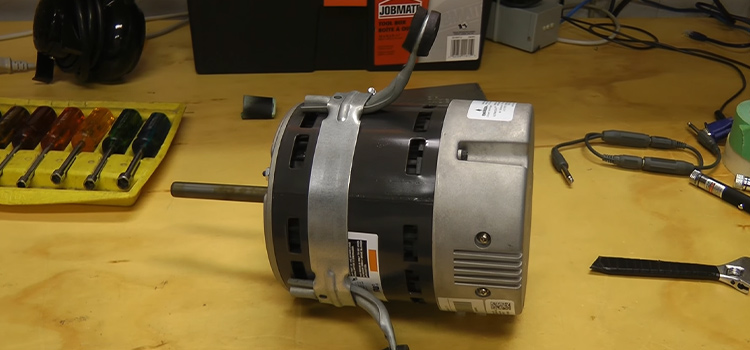 How Can You Run a 208 Volt Motor on 240 Volts
Some motors will run hot at full load, and many will run too hot. An overvoltage of 15% is greater than the 10% limit for NEMA motors. It will have 15% greater locked rotor torque and current, as well as 33% more no-load current. It can theoretically create 33% more full-load torque.
If you use extra HP, it would roast. The full load current will be significant. At full load, it will barely raise a few rpm. Intermittent duty, such as 15 minutes each hour, should be acceptable. A 240/460 motor has a nameplate that says 208-240/460. 208 is less than 10% of 240.
Can You Run 208V 3-phase Motor on 240V
No. Unless specifically wound, 208V motors are three-phase and cannot run on single-phase power. 240V provides 16% more voltage, 16% more current, and 33% more horsepower.
Most motor and heating appliances are labeled with both 208 and 240 volts as well as the wattage they will need. However, if the appliance is only built and labeled for usage on 208 volts and you supply it with 240 volts, it will most certainly overheat. It could also break down, perform poorly, or even catch fire.
Frequently Asked Questions
Are 208V and 240V the Same?
The method by which the voltage is calculated differs between 208V three-phase and 240V single-phase. A single leg of three-phase power is used to generate a 240V single-phase. 208V three-phase is obtained by combining two three-phase power legs.
Will 208V Work on 220V Motors?
The normal nominal 1-phase voltage across both legs of the wire is 220-230-240 (depending on utility) (120 nominal being the voltage from either leg to neutral). Most products built for 220 will work on 208, and this is typical practice in businesses across the country.
Can You Run a 208V Motor on 230V?
Even if the three-phase 208 system voltage is within the -10% rating of the three-phase 230-volt motor, the 208 is allowed to vary up to -10% or 187 volts, Hence the motor will not run at 230V.
If you can't find a 208-rated motor (or one with multiple voltage ratings like 208-230, which are made), you're better off looking for a transformation to get back up to 230 volts. This could be a 2-winding transformer of 208-230 volts or three buck-boost transformers (2 winding units configured as auto-transformers).
Conclusion
Supplying the motor with a voltage greater than the nameplate voltage has the reverse effect. It will still attempt to run at the base speed, but with a high input voltage and the current will be decreased. If the voltage is raised too high, the magnetic coils will reach and exceed saturation, resulting in greater heating effects.