[Answered] Is Copper Wire A Compound?

Copper wire is not a compound; it is a mixture or an alloy. Copper wire is typically made of copper metal. It is made primarily of copper, which is a highly conductive metal. In the case of copper wire, it consists of copper atoms bonded together to form a solid metal.
For some certain reasons, copper wire is a mixture. In this article, we will discuss why copper wire is a mixture, not a compound or element.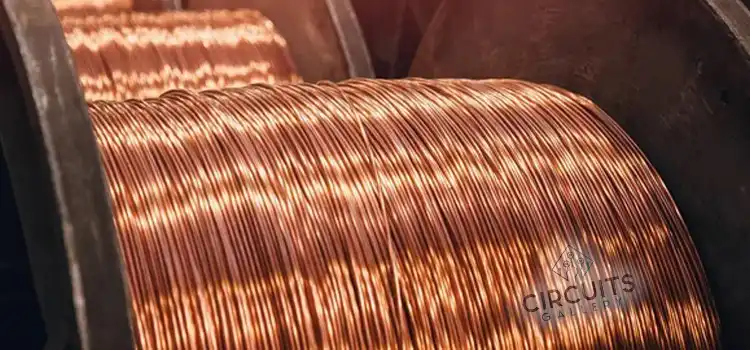 Why Copper Wire Is A Mixture
Firstly we need to understand what a mixture is. A mixture is a combination of two or more different substances where each retains its individual properties. In a mixture, no properties will mix with each other and hence no complex product will be produced. Now let's see the characteristics of copper wire and its structure elements.
Location on the Periodic Table
Copper itself is a basic metal element in the periodic table that has the atomic number 29. Copper is known for its excellent electrical conductivity. This makes it an ideal material for electrical wiring and transmission of electric power.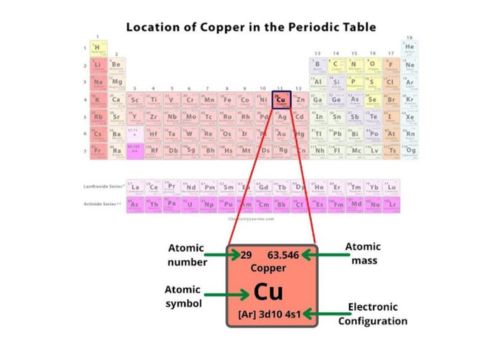 Producing Copper Wire
While producing copper wire, copper in the copper wire is 98.6% to 99.4% pure. It is not 100% pure. The other remaining percentage will be covered by some impurities. These impurities include Nickel, Zinc, Phosphorous, Iron, etc elements. Copper and these other elements create a mixture state.
As previously stated that mixture is a combination where two or more elements will not produce any complex product by mixing together. Here in copper wire, all the impure elements stay together with copper but they will never create any complex material. That's why the copper wire is considered a mixture.
Why Copper Wire Is Not an Element Or Compound?
An element is a kind of substance that consists of only one kind of atom. A copper wire can be called an element only if the wire is 100% pure. But practically copper wire can never be 100% pure. There must be some impurities added due to some unavoidable circumstances. That's why copper can not be called a pure element.
A compound is a substance that can be formed when two or more elements in any material make a chemical bond together and produce a new element. In copper wire, there is no chemical bond between all elements rather every element stays in a separate position.
What are some of the properties of copper?
Copper is a versatile and widely used metal with a range of unique properties that make it valuable in various applications. Some of the key properties of copper include:
1. Excellent Conductivity: Copper is one of the best conductors of electricity. This property makes it essential for electrical wiring and transmission of electrical energy.
2. High Thermal Conductivity: Copper also has high thermal conductivity, making it valuable for applications in heat exchangers, cooling systems, and cookware.
3. Malleability: Copper is a malleable metal, which means it can be easily shaped, bent, and formed without breaking. This property is crucial in manufacturing processes.
4. Ductility: Copper is highly ductile, meaning it can be drawn into thin wires without losing its structural integrity. This is why it's commonly used for making electrical wires.
5. Corrosion Resistance: Copper is naturally resistant to corrosion, which is why it's often used in outdoor applications and exposed to various weather conditions.
6. Attractive Appearance: Copper has a distinctive reddish-orange color, which, when polished, can provide an attractive and lustrous surface. This makes it popular for architectural and decorative applications.
7. Antimicrobial Properties: Copper has inherent antimicrobial properties, which means it can inhibit the growth of microorganisms like bacteria. This makes it useful in applications like doorknobs, handrails, and healthcare settings.
8. Recyclability: Copper is highly recyclable and retains its properties even after multiple recycling processes. This makes it an environmentally friendly material.
9. Durable: Copper is a durable metal that can last for a long time in various environments, making it a reliable choice for many applications.
Frequently Asked Questions and Answers – FAQs
Q1. Is copper wire a metal or not?
Ans: Yes, copper wire is a metal. Copper is a metallic element, and when it is processed into wire form, it retains its metallic properties, including electrical conductivity and malleability.
Q2. What Colour is copper?
Ans: Copper is known for its characteristic reddish-orange color. This color is due to the surface oxidation of the metal, which forms a protective layer of copper oxide.
Q3. What grade is the copper wire?
Ans: Grade A copper wire has a purity of 99.9% and grade B copper wire has a purity of 99%. Mostly grade B copper is used for basic use.
Q4. What is the melting point of copper?
Ans: The melting point of copper is approximately 1,984 degrees Fahrenheit (1,085 degrees Celsius). Copper has a relatively high melting point for a metal, which makes it suitable for applications where it needs to withstand elevated temperatures, such as in electrical conductors and high-temperature manufacturing processes.
Conclusion
Copper wire is a versatile material with a simple elemental composition. Its atomic and crystalline structure allows for exceptional electrical conductivity. By observing the internal structure and element characteristics, the copper wire is considered a mixture, not a compound or element.
Subscribe

to our newsletter

& plug into

the world of circuits