Methanol is conductive but it's a poor conductor. Being a covalent polar compound, methanol can disassociate into ions with the presence of water. But it can't disassociate fully. Methanol can also self-disassociate itself in its pure form. Though the conductivity of methanol will be very low in both cases.
The conductivity of a material is expressed in siemens(S) per meter in SI form. Material can be conductive only when free electrons or ions are present in its structure. The conductivity of methanol is less than 1 x 10-4 pS/m.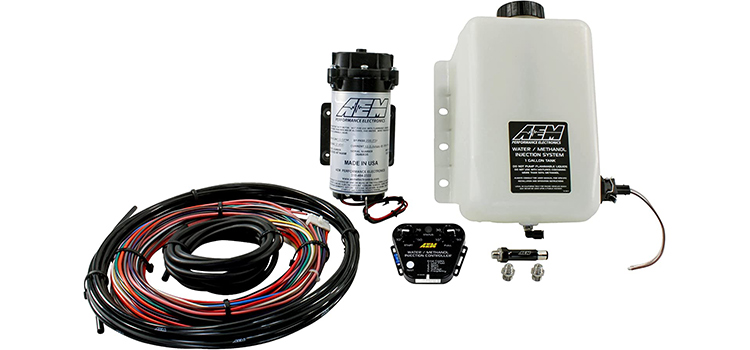 Is Methanol Conductive
Methanol is a very poor conductor. The chemical formula of methanol is CH3OH.
The hydrogens are strongly bonded to the carbon. So, methanol can't break into ions in its pure form. When mixed with water it disassociates into ions in a very little amount. The separation of ions happens as per the following reaction:
2CH3OH = CH3OH2+ + CH3O–
As it doesn't disassociate fully, the ions present in the solution are low in number. The fewer the free ions of a solution, the less will be its conductivity. Hence, the conductivity of methanol is affected.
Is Alcohol Conductive
Alcohols are not conductive. Covalent compounds don't have free and delocalized electrons to move. Alcohols are covalent compounds. But there are exceptions such as isopropyl alcohol, ethanol, and isopropanol which are conductive alcohols.
Alcohols are stable compounds. The strong bonds between molecules of alcohol make them non-electrolytes. Non-electrolytes can't decompose into ions. Even if it disassociates, the number of ions present is very low due to its partial decomposition. Hence, most alcohols are non-conductive or poor conductors.
Is Ethyl Alcohol Electrically Conductive
The conductivity of ethyl alcohol or ethanol is 0.5μS/cm. It can self-ionize but in a very small amount. Its conductivity is relatively higher than other alcohols. The covalent bond of ethyl alcohol makes it poorly conductive to electricity. Though ethanol is flammable.
Ethanol is used in sensors and devices as it's a better conductor than most other alcohols. It's also used as fuel.
Is Ethanol More Conductive Than Tap Water
Ethanol isn't more conductive than tap water. The self-disassociation of ions in ethanol is weaker than it is in water. So, there is a lack of free electrons or ions in ethanol solution. Water and ethanol both are polar compounds. But as ethanol can't fully disassociate into ions, it is a poor conductor.
Is Solvent Conductive
Solvents are poor conductors. The conductivity of solvents is typically between 10-3 to 10-9 ohm-1 /m-1. Solvents dissolve solutes and result in solutions.
Various solvents have various kinds of acids, bases, salts, and dissolved carbon dioxide present in them. The presence of these compounds affects the conductivity of your solvent. The greater amount of acids, bases, and salts present in the solvent increases its conductivity. Water is a solvent that is a strong conductor.
Frequently Asked Questions
Why doesn't methanol conduct electricity even if it dissolves in water?
If you mix methanol and water you'll get diluted methanol. This doesn't increase methanol's ability to break into ions or delocalize electrons of its molecules. Hence even if methanol is miscible in water, it won't become a strong conductor.
But if you make a very diluted solution of methanol by adding a large amount of water, the solution will start conducting more electricity.
Conclusion
Methanol is a very weak conductor. The lack of free electrons and the non-electrolytic nature of alcohols make most alcohols non-conductors to electricity. This is the nature of most covalent compounds including methanol. Though some polar covalent compounds are very strong conductors.