Generally, Hot Glue is not electrically conductive. It acts as an insulator rather than a conductor. However, there are some exceptions as well.
Hot glue, also known as Hot-melt adhesive (HMA), is a widely popular adhesive as it has a very versatile use, including bonding papers, wood, textiles, corrugated paperboard, and assembling electronics.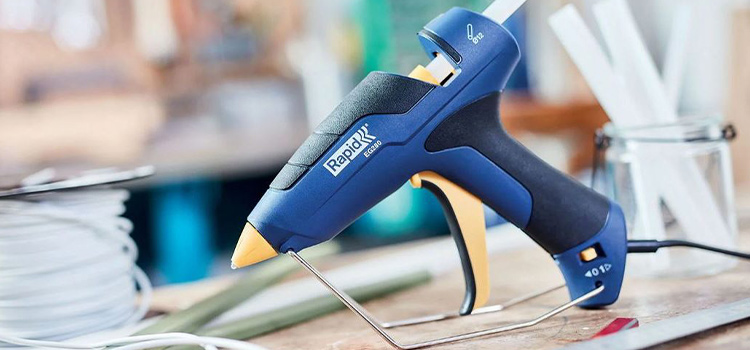 Is Hot Glue Conductive
Hot glue is made from thermoplastic polymers, tackifier resins, waxes, antioxidants, and plasticizers containing no solvents or water. The materials used in hot glue, especially the thermoplastics, are very poor conductors of electricity. Therefore, electricity cannot pass through the hot glue.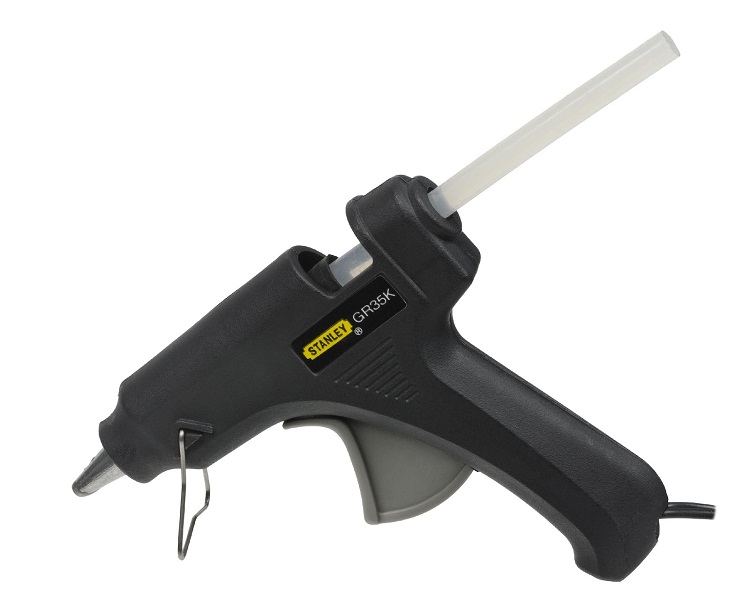 However, hot glue is not suitable for use in high temperatures and low temperatures as it has a heat-sensitive nature. Hot glues start to lose their strength at high temperatures. The melting temperature depends on the specific types of hot glue. Usually, most hot glues melt in the temperature range from 65 °C to 160 °C.
When electricity passes through an element or a wire, it generates heat which increases the temperature of that particular element/wire. If the temperature reaches the melting point of the hot glue, it will melt and will no longer be able to hold the components together.
So, while using it, you have to be careful about how hot the elements can get while electricity passes through them. Otherwise, your circuit board can be damaged due to short circuits and you can get electric shocks as well.
What Kind of Glue Will Conduct Electricity
Glues that conduct electricity are known as Electrically Conductive Adhesives. These adhesives are used very frequently in electronics. An electrically conductive adhesive is an adhesive made from conductive elements (Graphite, Ni, Cu, Ag, Au) and adhesive materials (silicone, epoxy, resins).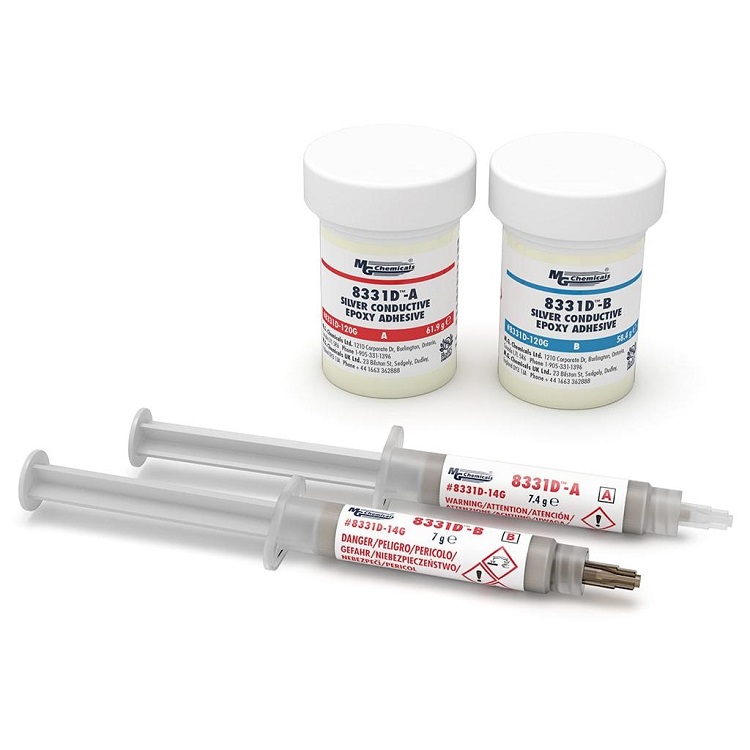 8331D – Silver Conductive Epoxy Adhesive
The conductive elements used in the glue are about 80% of the total mass of an electrically conductive adhesive which makes the glue conductive. Though they are not as conductive as electric wires, their conductivity is close to that of electric wires.
Talking to the Experts: Electrically Conductive Adhesives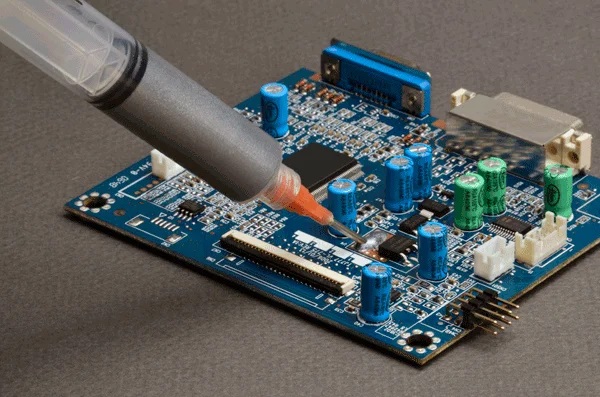 These conductive glues are used to repair or produce PCB (Painted circuit Board), in scanning electron microscopy, to paint plastic boxes that contain electric devices. You can also use them to connect circuit elements instead of soldering where a small current is required.
Can You Use Hot Glue on Electrical Wires
You can use hot glue on electric wires like an electric tape to insulate the wire. But as stated earlier, you have to be aware of how hot the wire can get. Otherwise, hot glue may melt due to excessive heat and cause risk.
Using Hot Glue to Insulate and Support Soldering Joints – Instructables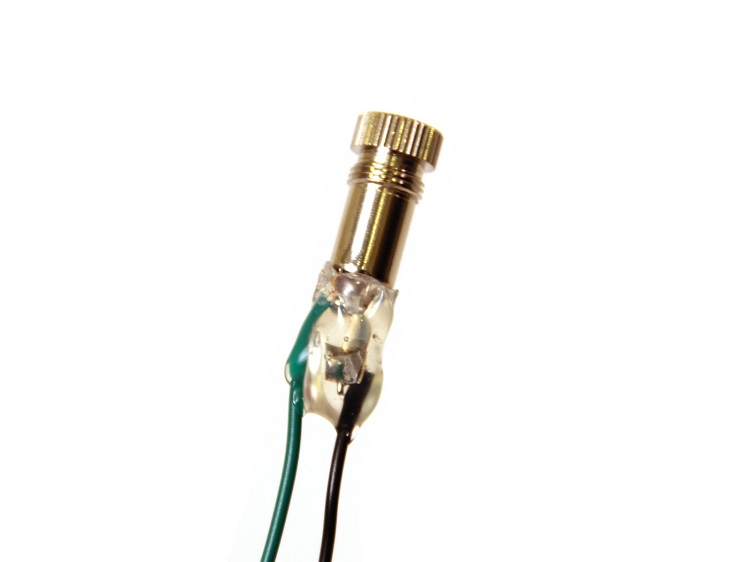 In another case, if you want to connect two wires through the hot glue, it won't be a wise decision as hot glue is not conductive. In that particular case, you can use electrically conductive adhesive or better if you solder the wires.
Can You Use Hot Glue Over Solder Wires
You can use hot glue over solder wires in order to insulate soldering joints as it is an insulator. But if the circuit board elements become hot enough to melt the glue, this may create short circuits. Therefore, hot glue can only be used over solder wires within a certain temperature range.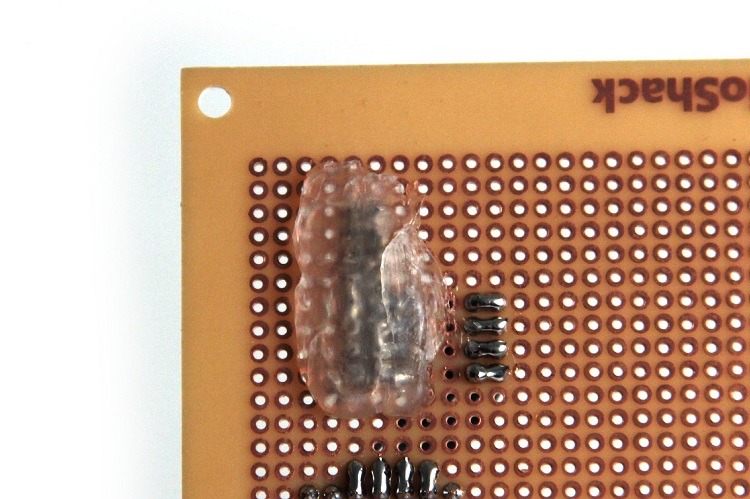 Using Hot Glue to Insulate and Support Soldering Joints – Instructables
To insulate soldering joints, you have to make a thin layer of hot glue over the solder wires to prevent them from having any metallic connection with other components. As a result, there left no chance of short circuits and the soldering joints are less likely to break.
Can Electricity Pass Through Glue
Most of the glues are not electrically conductive as they are made of plastic polymers which are very poor conductors of electricity. So, they act more like an insulator. Such as hot glue, super glue, etc. Hence, electricity won't be able to pass through these glues.
However, there are some glues that can conduct electricity, known as the electrically conductive adhesive. As conductive materials are used to make these kinds of glues, they contain free electrons. The molecules of the conductive materials stay in contact with each other and make electric current possible.
Which One Is Better, Hot Glue or Super Glue
There is no simple answer to this since it varies from user to user. Super glue is easy to use as it does not require any power source. Therefore, many people find it difficult to use hot glue. Super glue creates stronger bonds than hot glue and works instantly.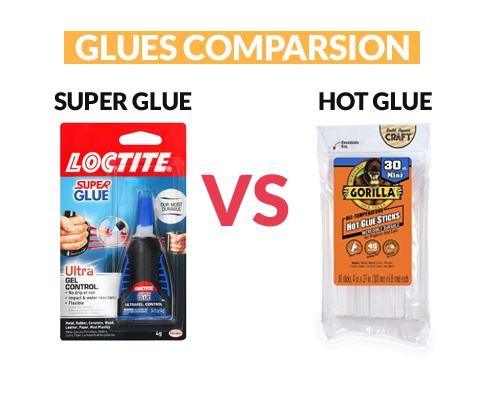 Hot Glue vs Super Glue – COMPARISON GUIDE- gluefaq.com
On the other hand, hot glue is cheaper than a super glue and it is relatively eco-friendly. Some people may get allergic reactions while using super glue. So, it's up to you which one is convenient for you to use.
Frequently Asked Questions
Is Hot Glue Waterproof?
Hot glue itself is waterproof but if exposed to water its bond can crack due to a sudden decrease in temperature. Therefore, it is not suitable for underwater use.
Conclusion
Hot glue does not conduct electricity but acts as an insulator. However, hot glue is not appropriate for use in very high and low temperatures. If not, it can prove to be risky, especially when used in electronics.