The power that comes from an active speaker unit's inbuilt amplifier is alternating current (AC), exactly like the power that comes from an external amplifier. Although amplifiers require DC power, AC power is used to transmit the signal from the amp to the speaker.
In amplifiers, alternating current (AC) is utilized to raise the amplitude of the input signal. The term AC in AC amplifiers indicates that various levels of amplification are connected via a capacitor or a transformer.
As a result, these capacitors/transformers are referred to as coupling capacitors/transformers. The goal of coupling capacitors and transformers is to remove any DC voltage and give a clear channel for the alternating current voltage.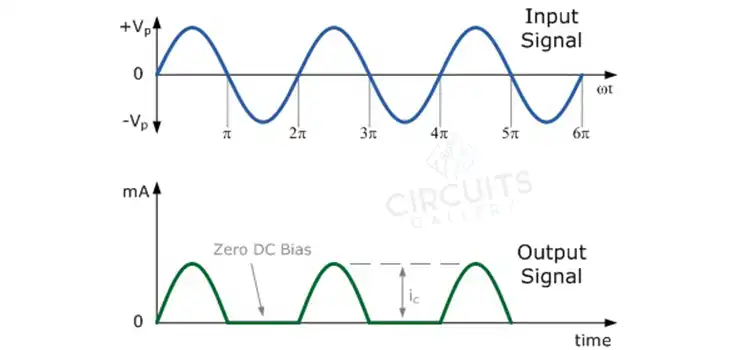 Can an Amplifier Output Both AC and DC Signals
Op-amps can be used to boost both DC and AC signals. When two input signals differ, the perfect Op-Amp recognizes and amplifies the difference to produce an output signal. The output terminal voltage is the voltage at the output terminal measured in relation to the ground.
How Do I Determine if an Amplifier Has AC or DC Output
Follow the steps below to determine if an amplifier has AC or DC output:
Using a digital multimeter, take measurements.
If it reads zero in ac mode, the output is either DC or zero. If it is not zero, then the output has ac.
Now, switch to DC mode and measure: if it reads zero, it's either AC or zero. It has a DC component if it is non-zero.
Sometimes the output contains both ac and dc.
What Are the Differences Between AC and DC Amplifiers
The facts that differentiate an AC amplifier from a DC one are:
Input Signal Type
A DC amplifier (direct coupled amplifier) can be defined as a kind of amplifier where the one-stage output of the amplifier can be connected to the next-stage input for allowing the signals without frequency.
The input signals being amplified in an AC amplifier are usually alternating currents (AC) with the amplifier circuit representing a load, Z to the source.
Signal Processing
The circuit arrangement of a DC amplifier is simple because of the minimum use of resistors. The circuit is of low cost because of the absence of expensive coupling devices.
In AC amplifiers, a coupling capacitor applies a modest alternating current voltage to the input. The output voltage (on the transistor's collector terminal) will contain an AC component that is an amplified version of the input signal overlaid on a DC voltage.
Frequency Response
Direct current doesn't have frequency hence DC amplifiers tend to have a constant frequency in their output.
The manner in which the gain of the AC amplifier responds to different frequencies is called the frequency response.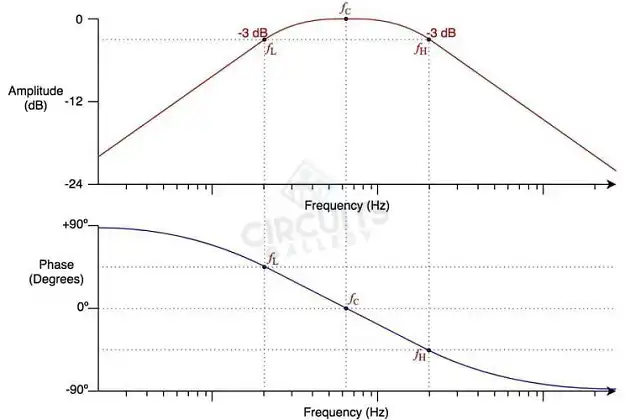 Figure 1: Frequency response of an AC amplifier
Biasing
Biasing is the technique of providing DC voltage that aids in the operation of a circuit. A transistor is designed to keep the emitter-base junction forward-biased and the collector-base junction reverse biased in order to serve as an amplifier. It is only used in AC amplifiers.
Applications
AC amplifiers are employed in many instrumentation applications when a low-level signal needs to be amplified while also blocking a DC or very low-frequency signal component. Typical applications include seismology and, most notably, biosignals.
Wideband low-noise DC amplifiers are commonly employed in intermediate frequency and video amplifiers. This type of circuit is mostly used to amplify video, pulse, or radiofrequency signals. The amplified signal's bandwidth might range from DC to several megahertz or even dozens of megahertz.
Are There Amplifiers That Can Handle Both AC and DC Signals Simultaneously?
The OP-amp can enhance both alternating current (AC) and direct current (DC) signals. An operational amplifier (Op-Amp) is an integrated circuit that amplifies the difference between two input voltages and produces a single output.
Conclusion
Applying DC power to amplifiers used in speakers will cause the voice coil to overheat, perhaps causing damage to that component and possibly other components within the speaker. When utilized with DC power, a completely functional inductor has an impedance of 0. So, the inductor is inappropriate here.