4/0 is a very large-sized wire that is used for very high-power applications. The American wire gauge (AWG) is a standardized wire gauge system for round, solid, nonferrous, electrically conducting wire diameters. The 4/0 designation refers to the wire's gauge size.
The smaller the actual size of the wire, the higher the AWG number or wire gauge. 40 is the smallest AWG size, while 0000 (4/0) is the greatest. You can determine the resistance of a wire, its capacitance, and other electrical properties by its gauge size. The smaller the gauge size, the larger the wire diameter.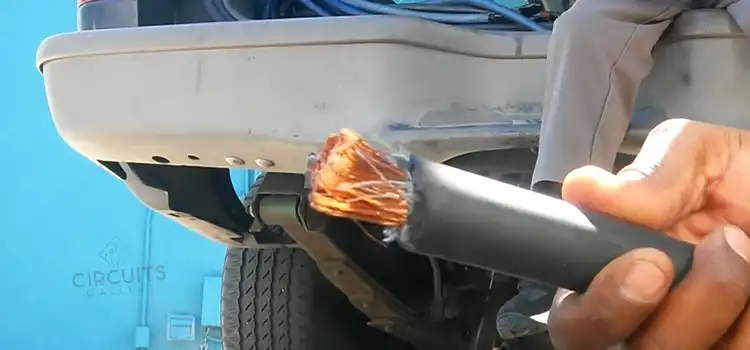 What are the Specifications of 4/0 Wire
The specification of 4/0 wire is given below:
| | |
| --- | --- |
| Size AWG | 4/0 |
| Stranding | 7 |
| Stranding Class | AAA |
| Diameter Individual Wire Aluminum (Inches) | 0.1739 |
| Diameter Complete Cable (O.D.) (Inches) | 0.522 |
| Cross-Sectional Area (Sq. Inches) | 0.1662 |
| Weight Per 1000ft Total (Lbs.) | 198.6 |
| Rated Breaking Strength (Lbs.) | 3830 |
| Resistance DC 20°C Per 1000ft | 0.0817 |
| Resistance DC 75°C Per 1000ft | 0.0847 |
| Allowable Ampacity 90C (Amps) | 383 Amps |
What Is 4/0 Wire Used For
The uses of 4/0 wire are illustrated below:
Connection of Mobile Homes
The aluminum 4/0 mobile home feeder cable is intended for use as a service entrance cable in mobile homes. The cable is resistant to sunlight and is permitted for use in raceways and subterranean installations in compliance with National Electric Code standards.
In both wet and dry areas, the maximum operating temperature should not exceed 90°C. The maximum voltage is 600 volts.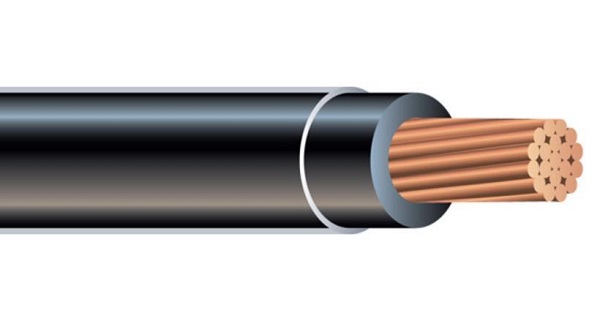 Figure-1: 4/0 Wire
Secondary Distribution
4/0 cable can be used for most overhead transmission duties when conductor strength is not a factor. The conductor can also be used for primary and secondary distribution applications.
Conveying Power
4/0 wire can convey power from the service drop to the meter base and from the meter base to the distribution panelboard.
What's the Difference Between 4 Awg and 4/0
The 4 AWG wire is much smaller than the 4/0 wire. The difference is in the wire's size (circular Mils) and the quantity of electricity it can safely carry.
4/0 (four aught) wire can carry five times the amount of electricity as 4 AWG (four gauges.) AWG stands for American Wire Gauge. 4/0 can handle a lot of power, and 4 is a choke point.
What Is the Maximum Current Capacity of 4/0 Wire?
4/0 Wire carries 310 Amps for 600-volt in-line applications. 4/0 Welding Cable is an extremely flexible cable with pure fine-stranded copper.
Conclusion
In terms of ampacity, the 4/0 AWG gauge wire can handle the most current of any AWG gauge wire. The ampacity of 4/0 copper wire is 230 amps at 75°C (195 amps and 260 amps at 60°C and 90°C, respectively).