Higher slew rate is better as it allows an op-amp to respond quickly to rapid changes in the input signal, minimizing distortion and accurately reproducing fast-changing waveforms.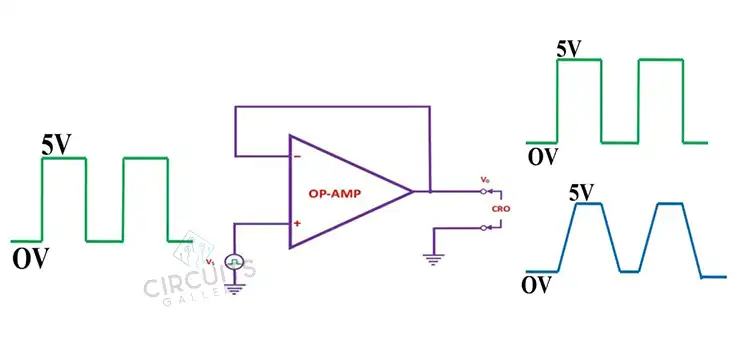 What is Slew Rate?
The Slew of an Op-amp rate is the maximum rate of change of output voltage with respect to time, and it is measured in volts per microsecond (V/μs).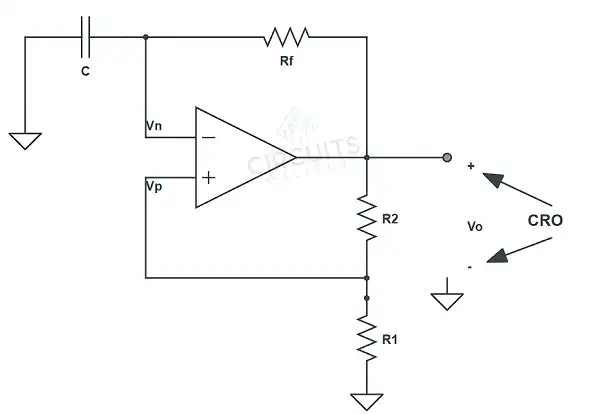 Fig. 01 Square wave Generator using Op Amp.
Fig. 02 Slew Rate in Square Wave.
6 Reasons Why Higher Slew Rate is Better
1. High-Frequency Response
In applications involving high-frequency signals, a higher slew rate allows the op-amp to respond quickly to rapid voltage changes, ensuring that it can accurately amplify and reproduce the high-frequency components of the signal.
This is particularly important in audio amplification, high-speed data acquisition, and communication systems.
2. Audio Amplifier
A high slew rate allows the amplifier to accurately reproduce fast transients and sudden changes in the audio signal. This ensures that the dynamics and nuances of the original sound are faithfully reproduced, resulting in a more realistic and detailed audio reproduction.
3. Reduced Distortion
A higher slew rate helps reduce distortion caused by nonlinearities in the op-amp's output stage. With a higher slew rate, the op-amp can handle these rapid changes more effectively, reducing distortion and maintaining signal accuracy.
4. Improved Signal Fidelity
High-frequency signals often contain rapid voltage changes, and a higher slew rate enables the op-amp to track and reproduce these fast-changing signals accurately. This helps preserve the fidelity and integrity of high-frequency waveforms, minimizing distortion and ensuring accurate signal reproduction.
5. Transient Response
A high slew rate enhances the transient response of the amplifier by minimizing the time for the op-amp to settle to its final output voltage after a sudden input change. This is critical in applications requiring fast settling times, such as control systems or waveform generators.
6. Wide Bandwidth Capability
High-frequency signals require a wide bandwidth for accurate reproduction. A higher slew rate often indicates an op-amp with a wider bandwidth, enabling it to handle higher-frequency components and preserve signal details across a broader frequency range.
The output for a unity gain non-inverting amplifier,

Differentiating the above equation with respect to time,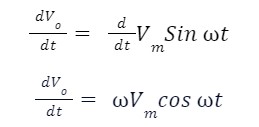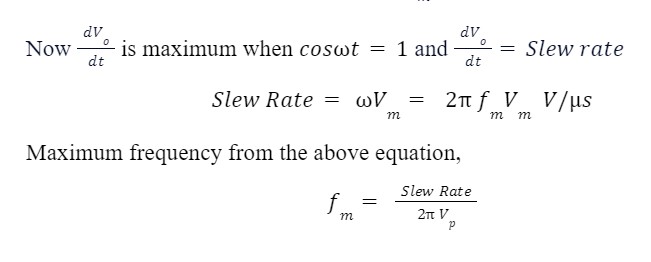 The maximum frequency at which an op-amp may operate depends on both the slew rate and bandwidth (BW) or power bandwidth of the op-amp. At this frequency, the amplifier produces an undistorted output.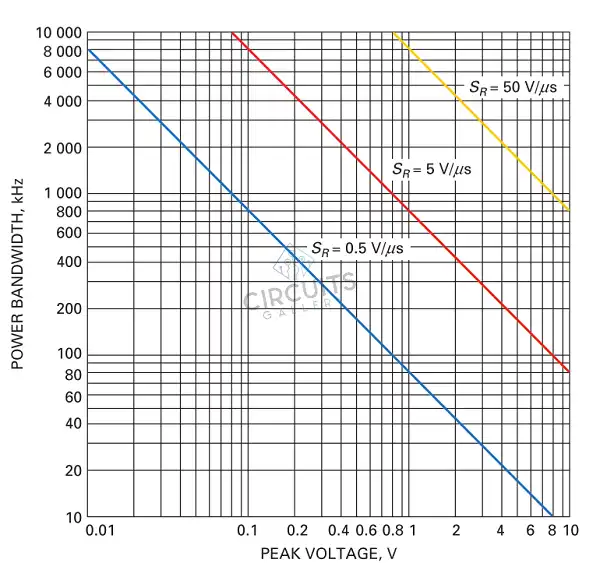 Fig. 03 Graph of power bandwidth versus peak voltage.
Slew Rate in Op-Amp
In an ideal op-amp slew rate is considered to be infinite, but the slew rate of practical operational amplifiers (op-amps) can vary significantly depending on the specific model and manufacturer.
It is common to find op-amps with slew rates ranging from a few volts per microsecond (V/µs) to several tens or even hundreds of volts per microsecond. The slew rate of IC 741 Op-Amp is only about 0.5V/s.
Frequently Asked Questions (FAQs)
1. What happens if the slew rate is too low?
Answer: If the slew rate is too low, it can lead to distortion in the signal, limitations in the frequency response, poor transient response, and a loss of signal fidelity.
2. What is slew rate distortion?
Answer: Slew rate distortion refers to the distortion that occurs in an audio amplifier when its slew rate is inadequate to handle rapid changes in the input signal. This distortion can take the form of signal clipping and transient distortion.
3. What is a good slew rate?
Answer: Anything above 6.3V/s is considered a good slew rate.
To conclude
A high slew rate in an amplifier can offer benefits such as accurate reproduction of fast transients and minimal distortion during rapid signal changes. However, it can also present challenges, including the potential for oscillations, increased power consumption, higher costs, and the generation of electromagnetic interference.
The decision to utilize a high slew rate should be based on a careful evaluation of the specific application requirements and trade-offs between performance and potential drawbacks.