No matter how many DIY tricks you find on the internet, there are only three foolproof ways to solve the how-to trace coax cables dilemma. The solutions cater to everyone, regardless of the cash or effort they are willing to spend.
For example, you can spend a few bucks on a dedicated coax cable mapper or make use of a multimeter lying around. Either way, you can trace the coax cables even if there are numerous of them. However, the process of using cable toners is a bit of a hit or miss since it is sometimes incapable of handling long distances.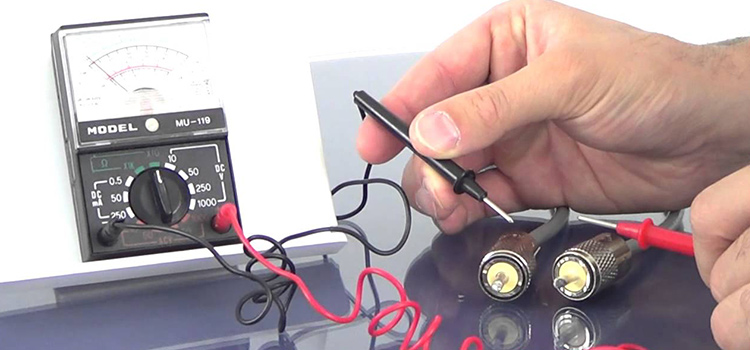 How to Trace Coax Cable
The method used to trace coax cables will boil down to whether you own a multimeter or not. Therefore, we've covered the topic in two sections. Feel free to jump over to whichever seems relatable.
How to Trace Coax Cable Without Multimeter
If you don't have a multimeter at home, don't bother buying one only for the sake of tracing coax cables. Instead, invest less and get a coax cable mapper or cable toner.
Coax Cable Finder
A coax cable finder is a somewhat simple device that helps trace coax cables by sending a signal through them. Such devices come with various names and additional features, although the core purpose remains the same.
If you're after only one cable, you won't need anything more than the device itself (probe and toner included). In contrast, you may have to use colored tapes to keep track of multiple if not numerous cables.
The following steps apply even when the coax cables have connections all over your home.
First off, attach the sender module to one end of the cable where you typically connect the TV or an equivalent device. It should align perfectly with the provided jack.
Next, use the speaker module and trace each of the cables. Usually, tracing is not that hard, for all you have to do is, follow a tone that produces when the module receives the signal. However, before you get to the exact cable, you will have to test all of them one by one until you hear a beep.
Cable Toner
A coax cable finder is usually built on the same principle as found in cable toners. So, using a cable toner is pretty similar to tracing with a dedicated coax cable mapper. For instance, your job is to connect the tone generator to the cable's accessible end. A toner then captures the generated signal and makes a particular sound which, in turn, helps identify the coax cable from the other end.
How to Trace Coax Cable With Multimeter
A multimeter along with a tiny piece of aluminum foil is all you need to trace coax cables precisely. Here's how. 
To begin with, disconnect any devices from each end of the cable. Then, make a little ball of aluminum foil and put it inside the outer connector. Also, make sure it is in contact with both the inside pin and the outer shell of your RG6 cable. What it will do is short the cable.
After that, pick out the multimeter probes and put one on the connector outside while placing the other on the inner pin. Doing so will help determine whether the coax cable is shorted or not.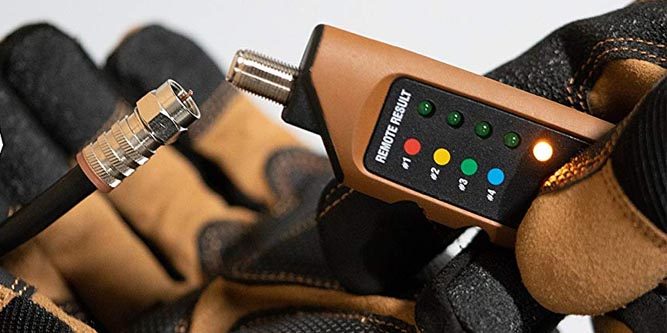 For example, if the probes touch the wrong cable, the multimeter will remain silent. On the contrary, the multimeter will make a beeping sound when you connect the probes to the shorted cable.
You can also look for a 0-Ohm reading to trace the cable unless you prefer the continuity test. However, that does not mean you will always get a zero reading. In other words, you may get different outcomes for each cable, but the shorted cable will show a drastic difference in reading compared to the rest.
Bottom Line
Whether RG59 or RG6, coax cables are not that hard to trace regardless of the tool you decide to use. Yet, we recommend getting your hands on a dedicated coax cable tracer if you can stretch the budget. Most of these devices usually are pretty inexpensive, in case you're wondering.