If the motor is at least 80% efficient, your continuous power might be 373/0.8 = 466 watts. However, they claim that the starting draw can be 1.5x-2x the continuous draw, thus you could consume up to 900+ watts. That is approximately 7.8 Amps.
Sump pumps are often installed on the lowest level of a home or structure and are intended to avoid flooding after storms and severe rainfall. Water is collected in pits beneath the structure.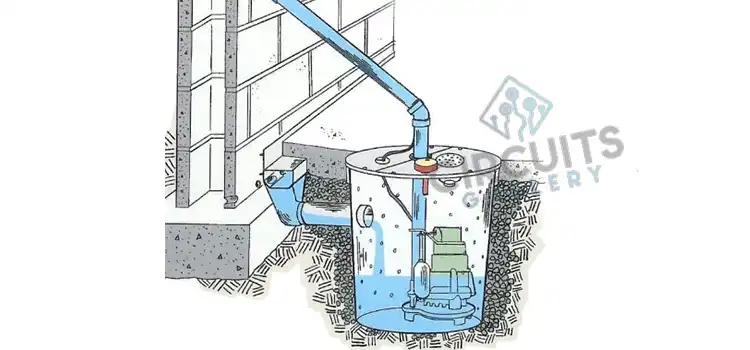 How Many Amps Does a Sump Pump Draw
It depends on the power input of the pump. As a rough guide at 240V, every kW approximately needs 4 amps. Sump pumps keep your basement dry by draining excess water from the pit to the outside of your house. When the water level in your pit reaches a particular level, a pump and tube discharge it.
A 1/3 HP sump pump should be adequate for most typical-sized homes in areas with ordinary water tables. If they have one 90-degree elbow and a horizontal pipe length of 3 to 25 feet, 1/3 HP pumps can typically manage 7′ – 10′ vertical lifts from the sump pit.
Does Sump Pump Need Its Own Breaker
A sump pump's power supply should include not only a dedicated outlet but also a ground fault circuit interrupter. To avoid tripping the breaker, the sump pump requires its own circuit breaker. However, the ground fault circuit interrupter is critical in preventing electrical shock.
An extension cord should never be used for your safety. The dedicated outlet should be located above the pump so that it may be plugged in directly. Before working on or near the sump pump, always unplug it.
Does a Sump Pump Need a 20 Amp Breaker
It does not, however, have to have 20 amp receptacles. If the circuit is 15 amps, either 12 or 14 amps could be utilized because a lower amp circuit can always safely use wire rated for a higher amp circuit.
However, if your sump pump's motor surge output is 10 amps, place a 15-amp circuit breaker in the breaker panel to give it enough power to start but not enough to burn up if something goes wrong.
How Many Amps Does a 1 HP Sump Pump Use
A single-phase motor rated at 230 volts will require 3.2 amps from a 1 HP submersible pump engine. At 240 volts, the sump pump draws 10 amps of current.
The most significant consideration in deciding which sump pump is appropriate for your application is horsepower, which is utilized to assess how much power your pump can create to empty your sump pit via the discharge piping.
How Many Amps Does a 1/3 HP Sump Pump Use
A 1/3 HP sump pump has a running amperage of 3.7amp. It will remove water from a sump pit at up to 42 gallons per minute.
The horsepower needed for a house is determined by the amount of drainage linked to the sump, the depth to groundwater, the depth of the basement, and a variety of other criteria. A 1/3 horsepower (hp) pump is adequate for most homes, but a 1/2 hp pump is not much more expensive.
Can a Sump Pump Share a Circuit
If there are two pumps, one is most likely a secondary pump that will not function concurrently with the primary pump. However, excellent design may still imply placing it on a different circuit. If it is a backup to the first, it will not function if the first had a ground fault and tripped the breaker that is shared by both.
What Is the Most Common Reason for Sump Pump Failure
The most common reason of sump pump failure is a switching issue. The pump may occasionally move within the basin. The float that operates the switch becomes lodged against its side as a result of this movement. Debris can potentially be a factor by interfering with the pump switch's function.
It is critical that your pump switch and float arm assembly move easily. The most important thing to know about sump pumps is that they don't last forever even if they're never used.
How Many Amps Does a Pump Use
A 240 volt well pump has a power output of 30 amps. A 5-10 second start time causes the pump to draw up to 35 amps, but only if it can hold more power.
A typical 12-volt water pump uses about 5 gallons per hour. At 5000 feet, the current is 5 amps. Depending on the RV pump, it can handle 7 GPM, 55 PSI, and 3 gallons per minute of hose. 5 Amps of power are required at full strength.
Conclusion
Many sump pumps operate on energy from your home, which is why power outages might cause your sump pump to fail. Power outages can occur due to a variety of factors, including strong rainfall. However, this is also the time when you need the water pumped out of your property to avoid water damage.