A 20 amp breaker is required at most for a 3.7 hp air compressor. A dedicated circuit and a suitable circuit breaker must be installed for an air compressor that is frequently used.
It can be troublesome to select the proper size of the breaker for an air compressor. Selecting the appropriate size of the circuit breaker is crucial for safety and energy conservation.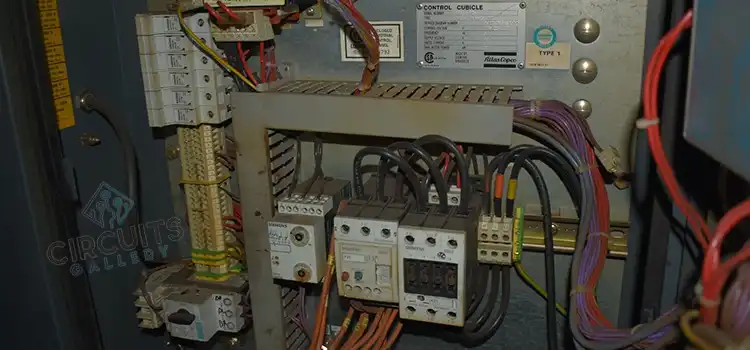 Choosing the Right Breaker Size for Your 3.7 HP Air Compressor
An air compressor is a pneumatic device that transforms power into potential energy contained in pressured air. In order to provide the air compressor with adequate power support from startup to long-term, it is essential to choose a proper circuit breaker.
Most manufacturers claim that a 15 amp circuit breaker would be sufficient for a 3.7 hp air compressor. However, this could be quite risky because electrical compressors draw extra current when they first start, which can trip the 15-amp breaker.
The majority of manufacturers simply consider the amp rating of their device when determining the optimum breaker size. They only use the air compressor's power rating to determine the breaker size and they fail to take into account the fact that the air compressor's engine can consume up to 60% of its rated power.
To understand the concept of determining the accurate breaker size for a 3.7 hp air compressor more precisely, a quick computation can be observed.
Step 1: Determination of Power Wattage
It is necessary to convert the power unit into watts if it is rated in horsepower first. A horsepower is equal to 745.7 watts, according to sources.
If we consider a 3.7 hp air compressor, 3.7 hp multiplied by 745.7 watts is equal to 2,759.09 watts. This gives us a rough idea of the power wattage that the air compressor demands.
Step 2: Calculating the Breaker Amp
Now that the total wattage of the air compressor is determined, its approximate breaker amp size can be calculated by dividing the total wattage by the voltage needed.
Most modern air compressors need 230 volts of voltage, however, some older models need 240 volts. The tag level of a compressor specifies the voltage needed.
Considering that the air compressor requires 240 volts of electricity, we now have an air compressor with a total wattage of 2,759.09 watts and an amperage of 11.49. Therefore, it may be assumed that a 3.7 hp air compressor can be powered by a 15 amp circuit breaker.
However, as was mentioned, the air compressor's motor can use up to 60% of its overall power during starting up. A 15 amp circuit breaker won't be adequate in this situation to supply the electric demand of a 3.7 hp, 240-volt air compressor because it can require up to 18 amps when it starts up. So, it's safe to use a 20 amp circuit breaker.
Furthermore, this computation can also be used for a lower type of compressor that only requires 120 v of voltage power.
Frequently Asked Questions
What Size Breaker for 5 HP Air Compressor
A 5-hp air compressor pulls around 21 amps. Thus, the air compressor would be able to receive adequate power from a 30-amp circuit breaker.
What size breaker for a 220v air compressor?
The compressor's power determines how big the circuit breaker should be. A 60-gallon, 5-horsepower, 220-volt air compressor, however, needs a circuit breaker with a 30 amp rating.
Conclusion
A motorized device may experience circuit overloads as a result of using an underrated circuit breaker, which will trip the circuit breaker. By abruptly overheating the air compressor's engine, it can potentially cause damage, increasing the risk of fire. So, it's important to establish a safe circuit with the necessary size of a circuit breaker.