How Far Can You Run Low Voltage Lighting? Exploring the Limits of Low Voltage Lighting Installations
Lighting is an art form that can convert areas into attractive locations in the world of contemporary interior and outdoor design. Low voltage lighting has become one of the many solutions available that are adaptable and energy-efficient, providing exceptional prospects for both aesthetic appeal and environmental responsibility.
But how far can low-voltage lights really be run? This article explores the realm of low-voltage lighting systems, examining their potential, their drawbacks, and the cutting-edge developments that are pushing the limits of illumination technology.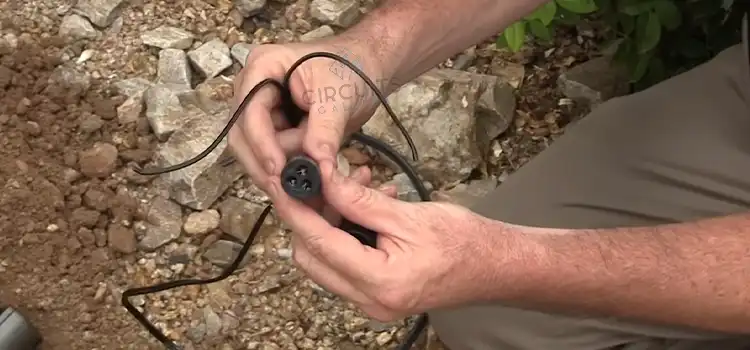 Factors Influencing Low Voltage Lighting Distance
Low voltage lighting, typically 12-24 volts, offers increased safety, reduced energy use, and the ability to create complex lighting schemes. Improvements in technology and installation methods expand its possibilities for accent, landscape, and ornamental lighting.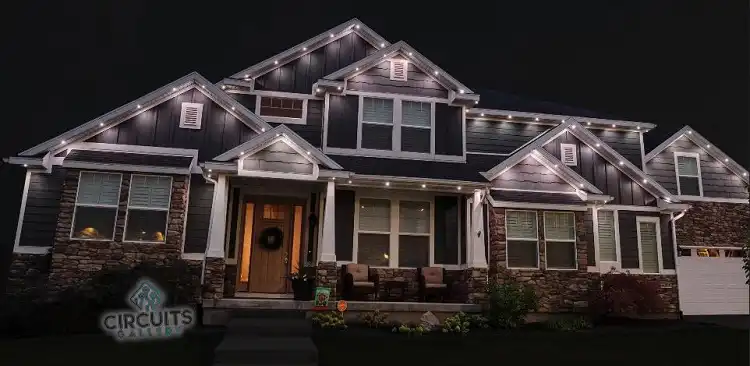 The distance over which low-voltage lighting can be effectively extended is influenced by various factors, each contributing to the overall performance and safety of the system.
1. Wire Gauge and Material
The length that low voltage lights can illuminate depends heavily on the wire gauge and installation materials. Consistent lighting is made possible by thicker, lower-resistance wires that can transport power over greater distances with less voltage loss. Because of its greater conductivity, copper is the material of choice.
2. Voltage Drop
As electricity passes through the wire, there is a voltage drop, which lowers the voltage that reaches the light fixtures. Voltage drop estimates are crucial in choosing the appropriate wire gauge and length for a specific installation in order to reduce this risk.
3. Transformer Capacity
The line voltage is stepped down to the low voltage needed for the lighting system using a transformer. The quantity of fixtures and the distance the transformer can power efficiently depend on its capacity.
4. Fixture Wattage and Type
The overall power requirement is influenced by the wattage and kind of light fixtures utilized in the installation. Due to their energy efficiency and low heat emission, LED fixtures are strongly suggested for low-voltage systems.
5. Voltage Regulation Technology
Voltage regulation technology has recently made strides, enabling steady illumination levels to be maintained even over longer distances while accounting for voltage loss and guaranteeing uniform lighting effects.
5 Common Landscape Lighting Installation Errors
Low-voltage lighting systems are increasingly popular due to their energy efficiency, safety, and adaptability. However, installation and design mistakes can reduce efficiency and lifetime, resulting from poor planning and technical oversights.
1. Not Using a Voltmeter
L The development of LED landscape lighting has reduced the requirement for a voltmeter because a broader range of allowable voltage is now available. For installations with more than 10 lights or cable runs longer than 100 feet, it's still imperative to have this instrument on hand. Additionally, it is a vital tool for system troubleshooting.
2. Not Using a Waterproof Direct Burial Splice
Using the proper splice is crucial since landscape lighting wiring is buried below. Corrosion and electrical resistance are prevented using high-quality direct burial connections.
3. Excessive Voltage Drop
12v currents degrade over wire lengths or overloaded cables; follow 100/100 rule for 100 watts of light, using 100 feet of 12 gauge cable. Use a voltmeter to check the fixture voltage.
4. Installing Lights in the Wrong Place
Maintaining lawns with landscape lighting lights can be challenging due to potential damage from weed wackers, lawnmowers, and fertilizer. Instead, use in-ground well lights and install landscape lighting in beds. Be cautious when concealing spotlights and floodlights, as hidden lighting can make it more attractive.
5. Using Low Quality Fixtures
Choose moisture-sealed fixtures for durable outdoor lighting, using solid brass or copper. Aluminum fixtures may be less expensive but must be replaced after a few years due to corroding. For a professional-quality outcome, choose professional-quality fixtures.
Pushing the Limits: Innovations and Solutions
Low-voltage lighting systems have been pushed to their limits over the years by engineers and designers who have come up with creative ways to increase their range while retaining performance and safety. Some significant developments include:
1. Remote Power Supplies
Voltage drop may be reduced by carefully positioning distant power supply along the lighting route, enabling longer cable lengths without sacrificing illumination quality.
2. Fiber Optic Systems
Light can be sent across long distances using fiber optic technology with minimal loss. When traditional wiring is not an option, this method is very useful.
3. Smart Voltage Regulation
A constant and uniform lighting experience is made possible by intelligent voltage regulation systems, which continually monitor and adjust the voltage output to account for variations in load and wire conditions.
4. Hybrid Systems
Low-voltage lighting systems can go further while using less conventional power sources if they are combined with solar panels or energy storage systems.
FAQs – Frequently Asked Questions and Answers
How far can you run 16 gauge low voltage wire?
16-gauge low-voltage wire can run in 12-volt lighting systems up to 7.48 feet, ensuring a 10% voltage drop. To cover longer distances, use lower gauge wire or use multiple transformers or voltage regulation technology.
Do low-voltage lights use a lot of power?
Particularly when compared to any incandescent bulbs, low voltage lights are often quite energy efficient.
How far apart should low voltage path lights be?
To keep your route well-lit and bright, it is best to space your lights six to eight feet apart. However, if you want an extremely intense impact, you may space them further closely.
To Conclude
Low voltage lighting has evolved from accenting tools to a powerful, adaptable solution. Advancements in technology and innovative design push limits, with clever wiring strategies and cutting-edge voltage regulation promising greater possibilities. Collaboration between designers, engineers, and manufacturers challenges boundaries and illuminates spaces in unprecedented ways.
Subscribe

to our newsletter

& plug into

the world of circuits