How to Wire Multiple Lights to One Relay (Step-by-Step Explanation)
Using a relay instead of normal electrical switches for wiring multiple lights can be a good choice. Relay uses electrical signals to control an electromagnet.
For wiring multiple switches to one relay, one will have to follow some necessary steps. In this article, we will guide you with an explanation of the steps that should be followed to wire multiple lights to one relay.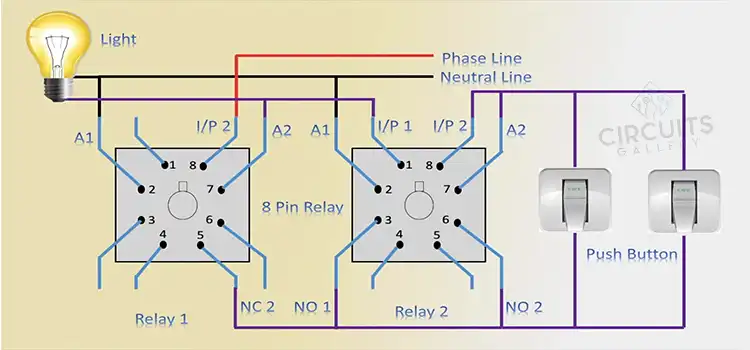 Materials and Tools to Wire Multiple Lights to One Relay
Relay: You will have to choose the relay with the proper specifications. You can select the appropriate relay according to the detailed datasheet of the relay.
Lights: While choosing lights you have a few options like LED bulbs, Incandescent bulbs, or any other types of bulbs you prefer.
Power Source: Usually a battery or any power supply can be selected.
Wire: An appropriate amount of wire is needed for your application
Switch: This material can be optional for manual control
Steps to Wire Multiple Lights to One Relay
Step 1: Selecting the Appropriate Relay
You must select the right relay for your application based on variables like voltage and current. The datasheets for the relay will provide you with the particular parameters in detail.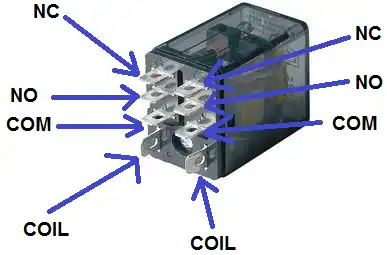 Figure 1: Relay and Its Various Parts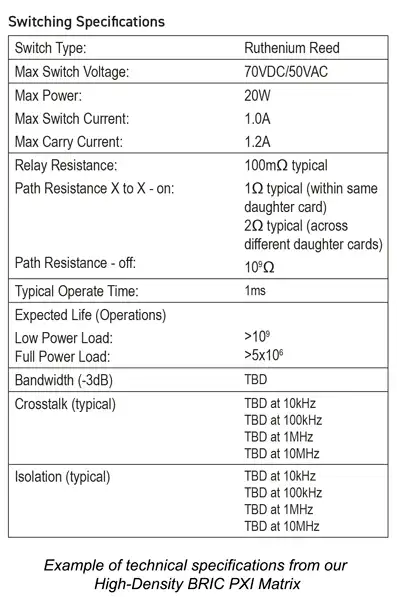 Figure 2: Example of A Relay Specification Sheet
Step 2: Determining the Wiring Configuration:
There are two possible lighting wiring setups. Depending on your needs, you may link them in a parallel or a series connection. However, a parallel connection is preferred in the majority of circumstances. Because each light may be controlled separately when connected in parallel.
Series Wiring: In this type of wiring, the lights are connected in a chain. The current goes sequentially in each light. If a single light goes off in the chain, the whole chain will be disabled.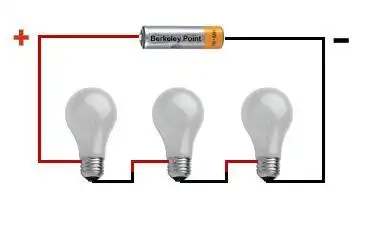 Figure 3: Series wiring of Bulbs
Parallel Wiring: In this case, all lights are connected to the same terminal of the relay.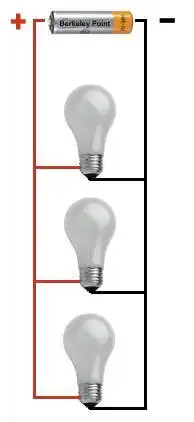 Figure 4: Parallel Wiring of Bulbs
Step 3: Connecting Relay Coil:
The switch contacts are turned on by the relay coil. You must attach the coil's other end to the control input of the relay and connect one end to a power source. Relay control input sides typically have the letters "C" or "Coil" on them. You can connect a diode or resistor in parallel with the coil as a safety measure.
Step 4: Connecting Lights
Connect the relay's 'Normally Open' terminal to the positive terminal of the lights. Additionally, connect a common ground to the light fixtures' negative terminals.
Step 5: Add a Switch:
This step is optional. It is needed to connect a switch in series with the relay coil or in parallel with the lights only if you want to control the lights manually.
Step 6: Test the Circuit:
Before going for the final application, test your circuit whether it is working properly or any change is needed.
FAQs – Frequently Asked Questions and Answers
How Many Lights Can You Run Off One Relay?
Depending on the bulb wattage, running 4 lights off of one relay shouldn't be a difficulty. The majority of 4-pin 12v relays have an amp rating of 30 or 40. That should save time and effort in addition to brightening the way ahead.
How to Wire Multiple Lights to One Switch With Power at Light?
When more than one light is controlled by a single switch, the converted white conductor from the switch's line side goes to the first fixture. From there, a different cable runs to the second fixture, the third, etc. This portion is identical to the scenario in which the switch box receives electricity first.
What Is the Voltage Limit for Relays?
Small relays only switch a few amps, while huge contactors may switch up to 3000 amps of either alternating or direct current. Contact voltage rating: standard high-voltage relays are rated to roughly 15,000 V, whereas automotive variants are rated to 50 VDC and 300 VAC or 600 VAC, respectively.
Conclusion
You can connect multiple lights to a relay by carrying out the six procedures listed above. In order to prevent some undesirable scenarios and for better and more effective performance, you should also take the measures outlined in those procedures.
Subscribe

to our newsletter

& plug into

the world of circuits