Will 24V Led Lights Work on 12V? A Comprehensive Guide
The way we enlighten our homes, offices, and other spaces has radically changed because of light-emitting diode (LED) lighting. It offers various benefits, including longevity, durability, and flexibility in terms of both form and function.
One common question when working with LED lights is if a 24V-driven light can be fueled by a 12V power supply. Try as you may, if you try to connect a 24V LED strip to a 12V system, it won't light up at all or it will appear dimmed.
This in-depth article will cover this topic to assist you in understanding how 24V LED lights function with 12V power sources.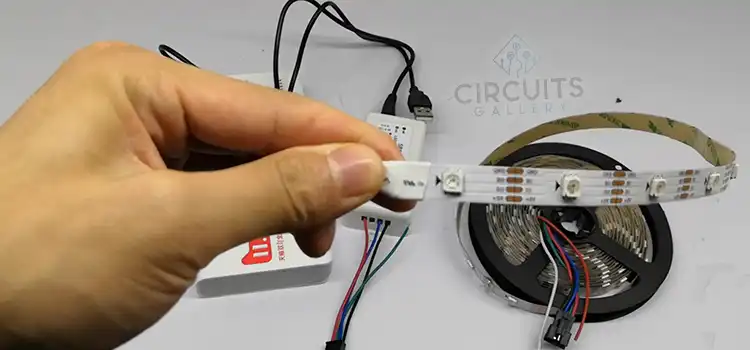 Voltage Requirements for LED Lights
Before we explore the compatibility of 24V LED lights with 12V power sources, it's essential to understand the basic requirements of LED lighting. LEDs require a specific operating voltage to function optimally, and this voltage varies among different types of LEDs.
Generally, LEDs operate within a voltage range, which means they can handle a certain range of input voltage levels without issues.
Common voltage ranges for LED lights include 3-5V, 12V, and 24V. However, these voltage ranges aren't always interchangeable. For instance, 12V LEDs are designed to work with 12V power supplies and 24V LEDs are engineered for 24V power supplies.
Compatibility Between 24V LED Lights and 12V Power Sources
Using a 24V LED light on a 12V power source is not advisable due to the voltage mismatch. When you connect a 24V LED to a 12V power supply, the following issues can occur:
Dim or Flickering Light
The LED light may not receive enough voltage to operate at its full brightness. This can result in a dim or flickering light, which is not only ineffective but can also damage the LED over time.
Reduced Lifespan
The higher voltage requirement of the 24V LED can overwork the components when connected to a lower voltage source. This can significantly reduce the lifespan of the LED.
Heat Generation
In some cases, the LED might generate excess heat due to the mismatched voltage. This can be a safety hazard and may also damage the LED.
Voiding Warranty
Attempting to use a 24V LED on a 12V power source could void the manufacturer's warranty, leaving you responsible for any damages or failures.
Voltage Step-Down Converters: Bridging the Gap
What if you already have 24V LED lights but need to power them with a 12V power source? This is where voltage step-down converters come into play. These devices offer a practical solution for adapting your 24V LEDs to a 12V power supply. Here's what you need to know about voltage step-down converters:
Voltage Conversion
A voltage step-down converter, as the name suggests, reduces the voltage supplied to your LED lights from 24V to 12V. This ensures that the LEDs receive the correct voltage they need for optimal performance.
Compatibility
These converters are designed to handle voltage transformation safely and efficiently. They come in various models to cater to different power requirements and are readily available in the market.
Simple Installation
Installing a voltage step-down converter is typically straightforward. You connect the converter to your 24V LED lights and the 12V power source, and it does the rest, providing a seamless transition between the two voltage levels.
Enhanced Lifespan
By using a voltage converter, you mitigate the risk of overloading your 24V LEDs, extending their lifespan. This is especially important for commercial and industrial applications where long-lasting illumination is crucial.
Versatility
Voltage step-down converters can be used in various applications beyond LED lighting, making them a versatile solution for voltage mismatch issues in different projects.
Safety Considerations
Ensure that the voltage step-down converter you choose is of high quality and meets safety standards. Proper insulation, short-circuit protection, and heat management are essential features to look for.
Cost-Effective Solution
While voltage step-down converters do add an extra cost to your project, they are often more economical than replacing your entire LED lighting system or investing in entirely new LEDs.
FAQs – Frequently Asked Questions and Answers
What safety considerations should I keep in mind when using voltage converters?
When using voltage step-down converters, ensure that the converter meets safety standards. Look for features like proper insulation, short-circuit protection, and effective heat management to ensure safe operation.
Will using a voltage step-down converter affect the lifespan of my 24V LED lights?
Using a voltage converter can actually enhance the lifespan of your 24V LEDs. By providing the correct voltage, it reduces the risk of overloading and potential damage to the LEDs, resulting in longer-lasting illumination.
How do I determine the voltage of my existing power source or LED lights?
To determine the voltage of your existing power source, consult the power supply's specifications or label. For LED lights, the voltage rating is often mentioned on the packaging or in the manufacturer's documentation. If you're unsure, consult an electrician or the manufacturer for guidance.
Conclusion
Using 24V LED lights on a 12V power source is not recommended due to the potential for various problems, including dim lighting, reduced lifespan, and safety hazards. It's best to select LED lights that match the voltage of your power source or use voltage converters if necessary to ensure optimal performance and longevity for your LED lighting system.
Subscribe

to our newsletter

& plug into

the world of circuits