You can determine the relationship between gain crossover frequency and bandwidth by the following equation:
Bandwidth ≈ Gain Crossover Frequency / 2π
The frequency at which the magnitude of the closed-loop system equals 0.707 is defined as the bandwidth (BW). The bandwidth specifies the frequency range for which satisfactory operation is possible. The gain crossover frequency (GC) is the frequency at which the closed loop system's gain magnitude equals one.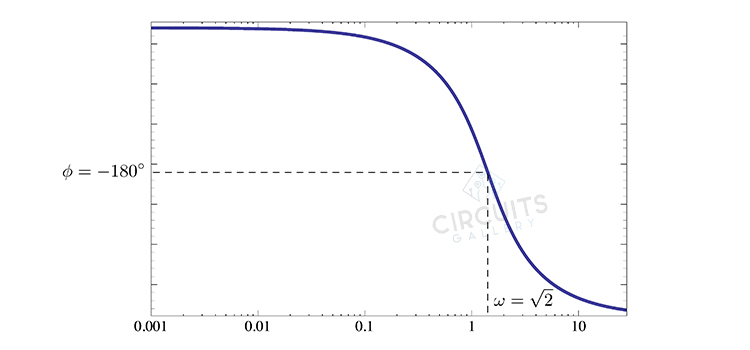 How Can the Gain Crossover Frequency Be Determined From the Amplifier's Frequency Response Plot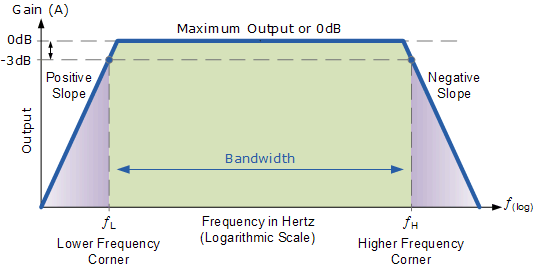 Figure 1: Frequency Response Curve
The gain crossover frequency is the frequency at which the gain of the circuit becomes 1. To determine the gain crossover frequency from the following frequency response plot, follow the steps below:
The decibel, (dB), is a typical non-linear measure for measuring gain and is defined as 20log10(A), where A is the decimal gain shown on the y-axis.
The maximum output is given by a magnitude function of unity at zero decibels, (0dB). In other words, 0dB happens when Vout = Vin since there is no attenuation at this frequency level and is denoted as Bandwidth = fH -fL.
The output and input voltage is equal at the gain crossover frequency. All you have to do is to find the point in the graph where Vout is equal to Vin.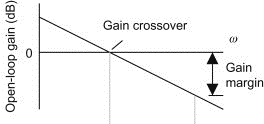 Figure 2: Gain Crossover Frequency
What Methods Can Be Used to Increase the Gain Crossover Frequency of an Amplifier Without Effecting Bandwidth
Follow the steps below to increase the gain crossover frequency of an amplifier without affecting bandwidth:
Reduce the feedback factor, add a compensation capacitor, or add a lead network to enhance the gain crossover frequency.
Reduced feedback enhances open-loop gain and decreases phase shift at the crossover frequency.
The addition of a capacitor inserts a pole into the open-loop gain response, lowering the gain and increasing the gain crossover frequency at high frequencies.
Adding a series RC network increases gain crossover frequency at a specific frequency range, enhancing transient response and feedback loop stability.
Can an Amplifier Have a High Gain Crossover Frequency and a Narrow Bandwidth Simultaneously?
Yes, an amplifier can have a high gain crossover frequency and a narrow bandwidth at the same time. This occurs when the amplifier's frequency response has an abrupt roll-off after the gain crossover frequency. The fast roll-off indicates that the amplifier's gain diminishes rapidly as frequency increases.
Conclusion
The bandwidth increases as the gain crossover frequency increases. And, according to the channel capacity theorem, channel capacity grows as bandwidth increases. Furthermore, energy is proportional to frequency (E=hf). As a result, as gain crossover frequency increases, messages gain energy and can travel further.