The valid input range of AD620 is difficult to calculate because it is affected by power supply levels and gain. With resistor values of 1 M and 2 M, respectively. While the front end determines input impedance, both the front end and the ADC influence other characteristics such as offset and gain errors.
The AD620 works well as a preamplifier due to its low input voltage noise of 9 nV/√Hz at 1 kHz, 0.28 µV p-p in the 0.1 Hz to 10 Hz band, 0.1 pA/√Hz input current noise.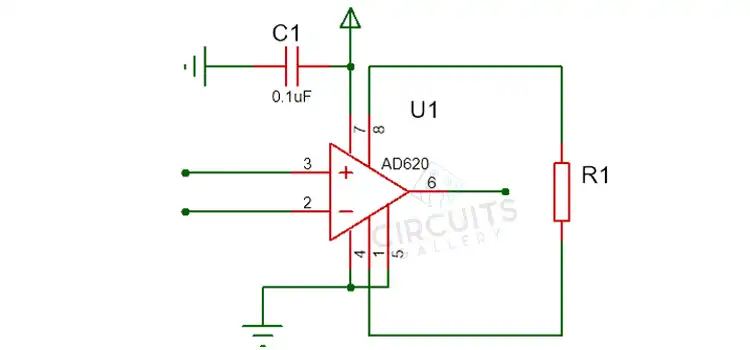 Figure 1: AD620 Amplifier
What Is Instrumentation Amplifier | How Can We Choose Input Range of AD620
AD620 is an instrumentation amplifier (IA). This is a device that provides a lot of gain for very low-level signals, frequently in the midst of a lot of noise. Instrumentation amplifiers have a high gain, a strong common-mode rejection ratio (CMRR), and a very high input impedance.
How Do You Choose the Input Range of AD620
The instrumentation amplifier AD620's inputs will have relatively low signal energy. As a result, AD620 must have a high gain and be precise. The gain should be simple to modify with a single control. To avoid loading, it must have a high input impedance and a low output impedance.
To choose its input range consider the specifications below:
| | |
| --- | --- |
| Power Supply Range | ±2.3 V to ±18 V |
| Maximum Supply Current | 1.3 mA |
| Input Offset Voltage | 50 μV |
| Bandwidth | 120 kHz |
| Input Offset Drift | 0.6 μV/°C |
| Input Bias Current | 1.0 nA max |
| No. of Pins | 8 |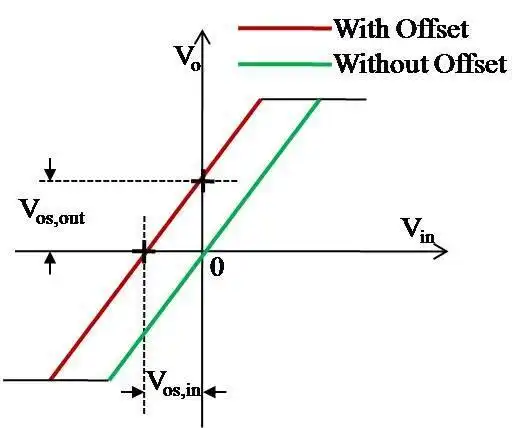 Figure 2: Characteristics Curve of AD620
Can the AD620 Be Used With a Single Supply Voltage?
Yes, AD620 can be used with a single supply voltage. For a single input voltage of 5V, the AD620's maximum output swing is only from 1.1V to 3.8V. To keep the output swing within the range, restrict the differential voltage or reduce the gain of the amp.
Conclusion
The AD620 instrumentation amplifiers have a low power rating and a high accuracy of 40ppm (maximum). These amplifiers also have a low offset voltage of 50V (maximum) and offset drift of 0.6V/°C (maximum). The use of Supereta processing in the input stage allows for a low input bias current of 1nA (max).