Iron is a decent conductive material due to its metallic characteristics. It conducts electricity far better than an insulator, although different metals have varying conductivity levels.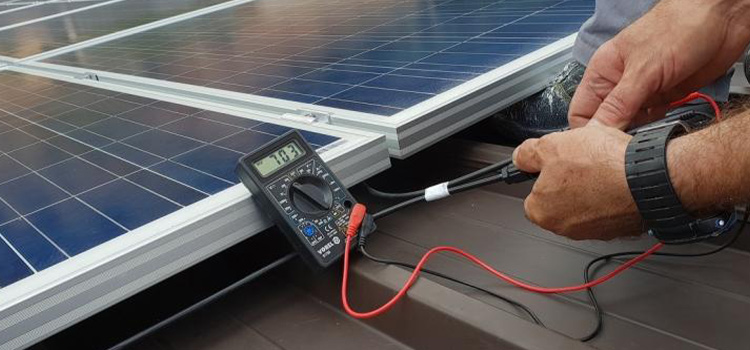 Is Iron Conductive
A material's ability to conduct electricity is determined by the number of valence electrons in each atom. The valence is the atom's outer shell. Conductors typically have one or two or even three valence electrons. Metals conduct electricity by allowing electrons to travel freely between atoms.
Metallic bonds exist in iron, which allows electrons to freely flow around several atoms. This is referred to as delocalization. Iron is a good conductor as a result of this. Iron is a good conductor because the electrons involved in the metallic structure are free-moving.
But iron is not the best conductor of electricity. There are metals that have more conductivity than iron. Iron has a decent amount of resistance present compared to other metals such as copper aluminum. That's why it's used for heating elements more.
Is Iron a Conductor or Insulator
Some materials are easily conductive to electricity. These substances are referred to as electrical conductors. On the other hand, those materials that don't allow electricity to pass through easily is known as electrical insulators.
Most metals are good conductors of electricity, same goes for iron. This is due to the metallic bond present in metal type compounds. But iron falls in the poor category of conductors due to its high resistance. That's why it is a great conductor of heat.
What Conductivity Is Iron
Metal conductivity is a measurement of a material's order to transmit heat or electricity (or sound). Metals conduct electricity by allowing electrons to move freely between atoms. These electrons are not linked to any atom or any other bond.
Electrical conductivity, on the other hand, is commonly measured by siemens per meter (S⋅m−1) and is represented by the Greek letter sigma (σ). One siemens is equal to the reciprocal of one ohm. Iron has a conductivity of 1.04×107 σ(S/m) at 20°C.
Frequently Asked Questions
Is iron or copper a better conductor of electricity?
Although both are metals, copper acts as a better conductor than iron. Electricity flows through easier in copper.
Conclusion
Iron is used in a variety of applications throughout the world. This is all due to the conductive characteristics of iron. Although it resides on the lower side of conductors, it does have a heat conductivity character that is used a lot.