Tapes are used often to fix loose and broken things in everyday life. Among a large number of variants, duct tape is one of the most heavy-duty ones out there. It is reliable, versatile, and durable. But often a question is asked – Is duct tape conductive?
In short – the duct tapes with metal backing are conductive, but the ones backed with plastic are non-conductive. Still, they are not safe for electrical use due to some reasons.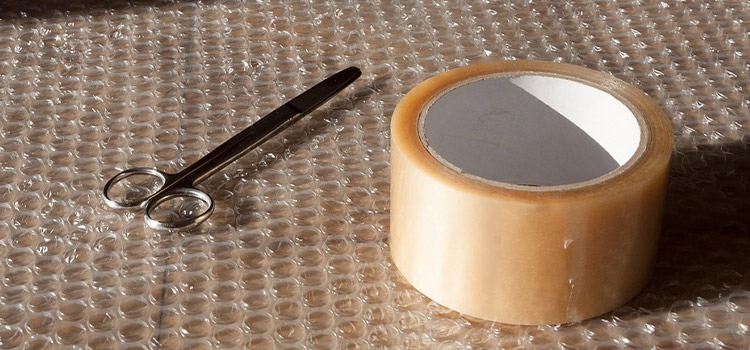 Does Duct Tape have Conductive Properties?
The conductivity of duct tape depends on the material it is made of. There are two types of duct tapes out there:
Adhesive aluminum foil
Plastic and fabric
Adhesive Aluminum Foil Duct Tapes
The original type of duct tape, made of adhesive aluminum foil is kind of rare nowadays. Since aluminum foil is a metallic material, this variety is well conductive.
Plastic Duct Tapes
The most common type of duct tape available in today's market is made of mesh fabric coated with plastic on both sides. Both fabric and plastic are non-conductive. As a result, the plastic and fabric variants can work as an insulator for electricity.
Considering that duct tapes have a silver surface, it is often hard to tell if it is made of aluminum or plastic. Not every duct tape having a silver surface on one side has a metal backing. Check the packaging to know about the material used to manufacture it.
Factors Affecting the Conductivity of Duct Tapes
Even though plastic duct tapes are non-conductors to electricity, in some circumstances, they can become conductive. Such as:
High Voltage
Presence of moisture
This is why duct tape, even if it has a plastic backing, isn't considered an ideal insulator of electricity. Besides, neither its insulating properties are tested yet, nor it is certified for electrical use. Although plastic is non-conductive, you should not use duct tapes instead of electrical tapes.
Is Duct Tape Conductive – Related Questions
Is Duct Tape Okay for Wires
Duct tape is not designed for wires. It cannot be used as an alternative to electrical tape. A single wrap of electrical tape can resist voltage as high as 600 volts. Even with multiple wraps, duct tape cannot reach such high resistance to voltage. As a result, duct tape is not safe to use in exposed electrical wires.
Besides, duct tapes are highly flammable. Sparks in wires can cause a fire in duct tape. In case of higher currents, the cloth backing of the tape can dry out which can turn it into a fire hazard. However, in case of emergency, if you don't have any electrical tapes around, you may use duct tape temporarily with caution.
Is It Safe to Put Duct Tape Over an Electrical Outlet
You can place a plastic duct tape smoothly over an electrical outlet without any direct danger as long as the contact points are recessed. Yet it is not recommended to place duct tapes over an electrical outlet. Because, if it is poked or pushed into the recesses by any chance, it can cause a short circuit.
Is Duct Tape a Good Insulator
Plastic duct tapes can insulate electricity. But if exposed to high voltages and sparks, duct tapes can turn into a fire hazard as they are highly flammable. Besides, current from live wire can cause the cloth to dry out and ignite.
What Kind of Tape Conducts Electricity
Duct tape that has an aluminum backing conducts electricity. However, you may never have seen such a variant, because it is rare nowadays.
Last Words
Plastic duct tapes are non-conductive and have many uses, but they are not certified for electrical use. So, it is best to avoid using them in electrical wires and outlets. If you are using them temporarily, change them with electrical tapes as soon as you get the chance.