The 700R4 is typically rated to handle 300-350 horsepower and 350-400 lb-ft of torque. However, overloading the transmission for extended periods of time might raise the danger of early wear and failure. Also, subjecting it to extreme driving conditions is also dangerous.
The 700R4, also known as the 4L60, is an automatic transmission developed by General Motors (GM). It was introduced in the early 1980s and was widely used in various GM vehicles until the mid-1990s. The "700" in its name refers to its torque capacity, while "R4" stands for "four-speed, rear-wheel drive."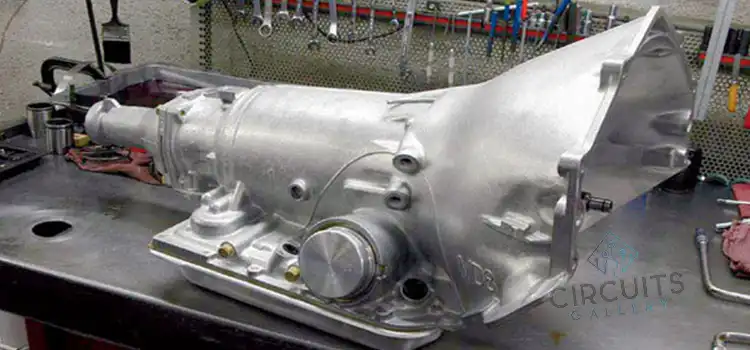 How Strong Can a 700r4 Be Built
The 700R4 includes a gearbox as one of its components. It is responsible for transmitting power from the engine to the wheels. Also, it uses a system of gears, clutches, and other internal mechanisms.
While it is an older transmission, the 700-R4 is no wimp and can still handle many applications up to 750HP. Some of the common modifications that can be done to enhance the strength of the 700R4 include:
Upgrade the clutches and bands.
Reinforce planetary gearsets.
Replace the input shaft with a heavy-duty input shaft.
Upgrade valve body.
Add an additional transmission cooler.
Install a shift kit.
A 700R4 transmission, often known as a 4L60, can be greatly strengthened by numerous modifications and improvements. It is possible to build a 700R4 transmission capable of managing substantially higher power levels than its stock version with the correct components and improvements.
Can a 700r4 be Built to Handle 500HP
Yes, you can build a 700R4 transmission to handle 500 horsepower (HP) with the proper modifications and additions. The base 700R4 has a power-handling capacity of roughly 300-350 HP, but it can manage higher power levels by strengthening key components and employing performance enhancements.
Can a 700r4 Power 1000HP
Without extensive modifications and changes, you can't build the basic 700R4 transmission to handle power levels above 1000 horsepower (HP). A four-pinion planetary set is standard on a GM 700-R4 transmission, while five-pinion gear sets are required for any transmission dealing with 500+ horsepower.
How Strong is 700R4 Transmission
A standard 700R4 transmission is normally rated to handle 300-350 HP and 350-400 lb-ft of torque. It is intended to handle the power output of many factory-equipped automobiles while also providing dependable performance under typical driving situations.
A 700R4 transmission, commonly known as a 4L60, can vary in strength. The variation depends on factors such as its condition, modifications, and the exact components utilized. The 700R4 is usually regarded as a strong and durable transmission capable of handling modest amounts of power and torque.
Which 700r4 Transmission is Best
The best 700R4 transmission is determined by a variety of factors, including your personal needs, power goals, budget, and intended usage. The 700R4 transmission comes in a variety of models and variations, each with its own set of advantages and disadvantages. Here are a few famous examples:
Stock 700r4
4L60E
Performance built 700r4
Aftermarket upgraded version
Frequently Asked Questions
How Much Torque Can a 700r4 Handle
The 700R4 is capable of handling torque levels ranging from 350 to 400 lb-ft (pound-feet). However, it's important to note that pushing the transmission to its maximum torque capacity for extended periods can increase the risk of premature wear and potential failure.
Can a 700r4 Handle a 383 Stroker?
Yes, a properly built and modified 700R4 transmission can handle the power and torque generated by a 383 stroker engine. A 383 stroker is a popular high-performance engine. It involves increasing the displacement of a small-block Chevy engine to 383 cubic inches.
Conclusion
Some versions of the 700R4, known as the 4L60E, feature electronic controls for improved shift quality and reliability. If using a 4L60E, ensure that the electronic controls are properly integrated and functioning. The specific requirements of a 700R4 transmission can vary depending on modifications, upgrades, and usage.