What Is Dual Voltage Curling Iron | Explained
Modern hair tools have made it easier than ever to style your hair. The dual voltage curler is a versatile and basic tool for creating lovely, bouncy curls whether you're at home or on the go.
A dual-voltage curling iron is a piece of hair styling equipment designed to work with diverse electrical frameworks and voltage standards worldwide. When traveling to another country, you'll style your hair utilizing this flexible tool without requiring a voltage converter.
In this article, we will explore dual-voltage curling iron and ways to choose the best dual-voltage curling iron.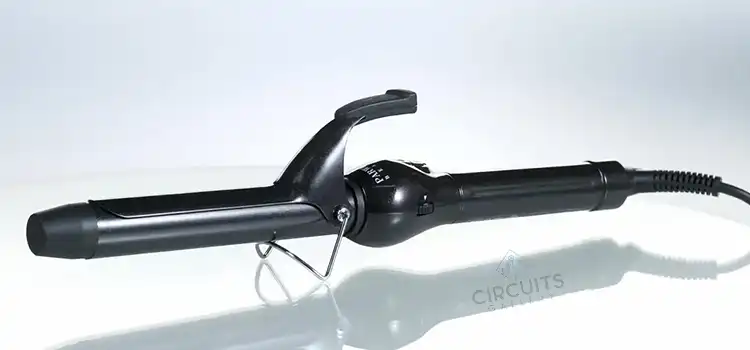 Dual Voltage Curling Iron
A dual-voltage curler or curling iron is a styling device used to transfer heat onto hair strands to create curls, waves, and other textured styles. It differs from a standard curling iron in that it can operate at diverse voltages.
Voltage compatibility is vital when utilizing electrical equipment abroad because diverse regions of the world utilize different voltage standards. For instance, the standard voltage in the United States is 110–120V, though it is 220–240V in Europe and many other countries.
A dual-voltage curling iron that can switch between different voltage levels is the perfect traveling companion for travelers. By changing the voltage setting, clients can ensure that their curling iron performs securely and effectively regardless of the local electrical infrastructure.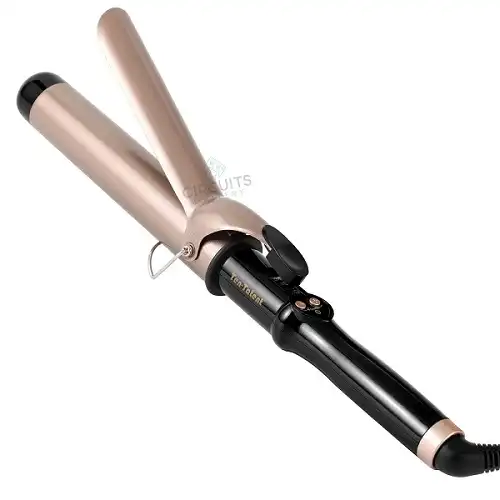 Image 1- Dual Voltage Curling Iron
What Features To Look For In A Dual Voltage Curling Iron?
To make sure you get a product that meets your needs, performs well, and is secure to utilize in a variety of places with diverse voltage standards, there are several aspects to consider when choosing the best dual-voltage curling iron. Here is a step-by-step guide to choosing the best dual-voltage curling iron:
Voltage Compatibility
Buyers should verify the voltage requirements for the countries they expect to visit or utilize the curling iron in. The dual-voltage curling iron should work with both of the typical voltage standards (often 110-120V and 220-240V) present in those regions. Ensure that the product clearly shows that it can function at two voltages.
Curling Iron Type
Typically, travelers should utilize dual-voltage curling irons that meet their special style requirements. Curling irons or settings should typically be adjusted differently for people with naturally thick, coarse hair compared to people with fine, thin, or brittle hair.
Thick hair can endure more heat and pull naturally, however fine hair or hair that has previously experienced chemical treatment usually has to be handled with more care.
Material of Barrel
Buyers should consider the barrel material when selecting a dual voltage curling iron as another feature. Metal barrels are less costly, but the clamping can put stress on the hair, and the metal might heat up unevenly, leading to crooked curls that may burn.
Hair experts advise utilizing ceramic or tourmaline barrels since these barrels typically maintain constant heat while discharging ions and infrared heat, providing hair hydration and gloss. Since these curling irons are typically lighter, it is ordinarily simpler to curl those difficult-to-reach spots.
Weight and Size
Consider the curling iron's size and weight if you plan to take it on a trip. A compact, lightweight solution is more valuable for portability.
Barrel Size
The size of the barrel of a curling iron might be a noteworthy consideration because it is this component that produces soft, flowing curls or small spiral curls. The spirals will frequently be tighter the smaller the barrel's diameter.
A dual-voltage curling iron with a thicker barrel is often the best choice for individuals who want barrel curls.
Heat Settings
If possible, choose a curling iron with multiple heat settings. Some curlers will have 10 to 25 settings, while others only have low and high settings. You can quickly create light, bouncy curls by loosely wrapping hair around the cylinder on low heat for a few seconds at a time.
Frequently Asked Questions and Answers
What is the difference between single and dual voltage?
Most modern electronics can automatically switch between numerous voltages since they are double-voltage devices. This is practical because it means that you only need to pack one kind of plug when you travel. Some devices, however, only support one voltage. This demonstrates that they are restricted to using a single voltage.
What are the types of curling irons?
Wand, spring clamp, and marcel are the three types of curling irons available.
Why do I need dual voltage?
If appliances are NOT dual voltage, this difference in electricity can damage and blow out appliances.
Conclusion
A dual-voltage curling iron is desired by travelers who adore their hair. Its versatile design permits you to style your hair with it independent of the voltage requirements in different nations. You may utilize versatile hairstyles safely anywhere in the world by being aware of how they work and how to use them.
Subscribe

to our newsletter

& plug into

the world of circuits